Every single day our society grows technologically. It can be advancements in medical technology, or new ways to grow social media, or even just more efficient ways to store business records. This can be very fascinating to watch, but it can also be confusing figuring out when is the best time for your company to move forward with the way you run your office. The nice thing with that, is most of the time it isn't too hard to upgrade to the new way of doing things, and usually the new way is the better way.
What is Cloud Storage?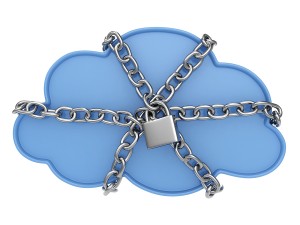 One of the newer ways that businesses are storing their documents is by using cloud based document management. This is a change that I would highly recommend to any business out there big, or small.
Instead of just storing your documents on your computer, you store them on a network called a cloud. Using the cloud storage makes accessing your records easier than anyone ever thought possible. You can access them from any computer, anytime. This isn't just convenient, but it could be a life saver if anything were to ever happen to your office.
If there was a natural disaster right now, how many of your records would be safe? According to Gartner only 6% of companies survive after two years of losing their records.
When it comes to using cloud based document management, you would never have to worry about your records, because they aren't "stored" anywhere that can be destroyed.There is also more protection when using a cloud storage. Depending on the provider you choose, they typically have at least one person monitoring your account at all times in order to prevent someone from accessing your information.
If you don't already have your records stored using a cloud based document management I would highly suggest looking into it for your business. There is no harm in looking and there are plenty of options for each different type of business.
Interested in The Cloud? Record Nations Can Get You Free Quotes for Your Cloud Based Project Today!
The cloud may seem mysterious, but when understood it becomes clear that it can be a great way to store large amounts of information. If you have questions about the cloud and how it could help your business, or if you are interested in other online data backup services call us today at (866) 385-3706 or fill out the form on the right. We will get back to you within minutes with a FREE QUOTE for your project and with a chance for you to ask any questions you have about cloud storage.