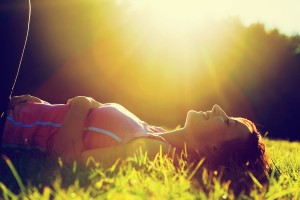 We have made it halfway through the year! It seems like this year just started, but we have made it halfway through already! We managed to make it through the long winter and spring flew by like always. Now it is already summertime.
With how quickly this year is flying by, we need to make sure that we have as much fun this summer as possible. It's going to be winter again before we know it. No matter where you live, there are always plenty of fun things that you can do this summer before the weather starts changing again! From amusement parks, to hiking in the mountains, there should never be a dull moment.
Instead of worrying about all of the things that you need to get done, I think it's time to take a break and enjoy the summer to the fullest!  Most of the things that we worry about getting done don't really have a time limit on them anyways, so let's get outside and have some fun!
Here are some ideas for things you can do with or without the kids this year:
Go to the drive-in.
Have a picnic.
Go up to the mountains for a day.
Swim in a lake.
Lay in the grass.
Have iced tea on a porch.
Go camping and fishing.
Have a BBQ.
Ride bikes.
Have a water balloon fight.
Plant a garden.
If you ever find yourself sitting around bored this summer, just go outside and you're sure to find something fun to do!
Record Nations is Proud to Provide Records Storage Services throughout the Nation
We provide document storage and database management solutions across the nation. Call us today at (866) 385-3706 or fill out the form on the right for free quotes on your next project. We will get everything taken care of so you can relax and enjoy the summer sun!