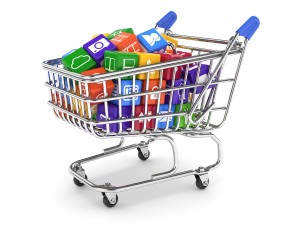 When we talk about storing media, we are talking about all different kinds of media.  Whether you are looking to store family pictures, or records for a company, it is extremely important to find the best possible way to keep your media storage under control.  Every project is different and you need to evaluate exactly what you are looking for before you decide on a program.  In order to find the right media store solution, first ask yourself what kind of media you are storing.  Once you find out what exactly you are planning on storing, you can find out the other aspects of media storage to find the perfect solution for your project.
Do you just have a few smaller files that you are looking to store?
Are you looking for storage that comes with backup security as well?
Is your media going to be stored on your computer, in physical form in boxes, or both?
How exactly do you want to organize your media?
Every media store solution is going to have different options for you.  Some of them will carry extra security and a backup plan in case something were to ever happen to your computer.  Some companies even offer the ability to have 24/7 security on all of your media in order to protect your sensitive information.  Depending on your project and what exactly the media is for, these are some of the things you may want to consider.  The price will vary on each solution, so you want to look at your budget before you sign up for anything.  Only you know what is going to benefit you the most and make you feel the most comfortable when it comes to handling your media!