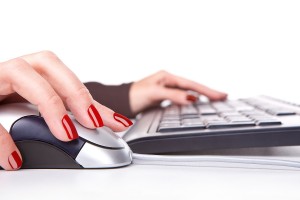 When we talk about your company's records, there are quite a few different things that have to work together in order for your records to be accurate and successful.
One thing that you want to take into consideration, is how your records are being set up to begin with.
All of your company's important documents are started off by someone putting all of that information together.  This is your companies data entry person.  If you don't have a data entry professional at your office, you may want to look into finding someone that has experience and will make sure that your records are handled appropriately.
You want to make sure that whoever is handling your businesses files is accurate and proficient.  If something were to get entered into your system wrong, you know just how messy that can become.
There are actually people that you can hire to handle your data entry in order to keep your business flowing exactly the way that you want it to.  Whether you are looking for someone temporarily, or someone to stick around for a while, there are data entry specialists that make sure they take your documents seriously.
You want to always make sure that your data entry person is doing everything in their power to handle your data correctly.  Even one small mistake can be disastrous for a business, so it is always better to be safe than sorry in this department.