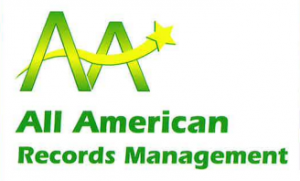 Record Nations strives to connect people in need of records management services to providers who offer high quality, reliable services and always put the customer's needs first.
For this reason, we are proud to partner with Colorado-based All American Records Management. A locally owned and operated business focused on providing exceptional customer service, AARM goes the extra mile to serve every customer with respect, and consistently deliver secure and reliable records management services.
All American Records Management provides a broad range of records management services to fit the needs of any and every customer. Read on to learn more about their business philosophies, key services, and how they manage to consistently deliver outstanding service to their community.
How Did They Get Into the Records Management Industry?
All American Records Management was established in 1970 as a family owned moving and storage business. In 2009, as the record storage business continued to grow within the moving and storage company, the President made the decision to incorporate All American Records Management and move the new division to Centennial, CO.
Since then, the records division has experienced rapid growth due in large part to the customer service model formed by the key management team.
How Long Have They Been in Business?
Established in 1970 as a moving and storage business, All American Records Management became a full time records management company in 2009.
Check out this video explaining AARM's service model and why they are a friendly and reliable service provider:
What Is Their Business Philosophy?
All American Records Management is dedicated to providing secure, convenient, and confidential archive services with a personal touch. The company strives to establish a successful relationship with every client, resulting in a mutually satisfactory business alliance.
They pledge to be straightforward with their customers, and to listen and act on customer concerns. One of their top values is the client archive relationship.
All American Records Management strives to maintain a team atmosphere, where each of its employees is considered and treated as personnel essential to providing outstanding service to its customers. Employees are empowered to handle their responsibilities and meet customer concerns.
Success is measured by satisfied, long-term clients who chose AARM because of their commitment to exceed expectations.

Their core principles of operation include:
Trust
Value
Safety
Security
Integrity
Availability
Partnership
Customer Centric
How Has All American Records Management Changed Over the Years?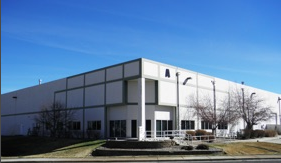 Beginning as a small, family owned company, All American Records Management has experienced tremendous growth, and is now the largest locally owned and operated records management company in the state of Colorado.
AARM experiences sustained health today as customers discover them and stay with them.
What Are Their Service Specialties?
AARM's core services are Records Management, Data Protection, and Document Destruction Services. Here are some distinct areas where AARM shines:
Records Management
At All American Records Management, records storage services are flexible and they work hard to meet your exact needs. As your records storage needs ebb and flow, AARM continuously works with you to find the best solutions.
Records are stored in clean, safe, and secure facilities, and access to your files is available at any time—drivers will even drop them off at your office via their standard next day delivery.
Shredding
Shredding is an essential part of records management, and All American Records Management makes it easy. Their cutting edge shredding technology completely destroys your old paper records so you never have to worry.
AARM even lets you set destruction dates for the files you store with them, so the process is automatic.
Offsite Tape Storage
Digital data backup is necessary for the smooth operation of any business. AARM understands the necessity of keeping backed up data safe and secure, and offers storage vaults designed specifically for digital media storage with fireproofing as well as temperature and humidity controls.
What Makes All American Records Management Unique?
is Colorado's largest locally owned and operated records center. It's family owned and operated, and their system is time-tested while utilizing top-of-the-line security. Their records are stored in a state-of-the-art facility with modern security systems throughout the location.
AARM owns the building and all of its equipment, proving a dedication and commitment to the community, and ensuring a long-standing, stable relationship with customers for years to come.
Devoted to providing world class customer service throughout the lifetime of the client relationship, AARM is consistently responsive to ensure their customer's needs are always met and exceeded.
They provide local, dedicated account management and customer service from their Centennial based office, and every customer is serviced locally. Customers have access to management, and can get ahold of them at any time if/when needed.
AARM designs simple, straightforward contracts, and unlike many other records management companies, they don't charge extra for administrative services, reports, fuel surcharges, viewing room fees, etc.
A knowledgeable team with over 50 years of industry experience from account management, sales, data protection, and secure shredding, the AARM team works directly with each customer, always providing one-on-one attention to ensure each customer's needs are met and SLA's are adhered to.

Does All American Records Management Offer the High-Quality Service You Need? Get a Free Shredding Quote Today!
Record Nations is dedicated to pairing you with top service providers like All American Records Management for your records management needs. We partner with secure, local businesses who are dedicated to keeping their communities safe and organized.
If you need records storage, document management, or online data backup help, Record Nations will connect you to the best, most affordable provider in your area.
Call us today at (866) 385-3706 or fill out the form on the right for free quotes on records management services. Our contractors are ready to help you get started today!