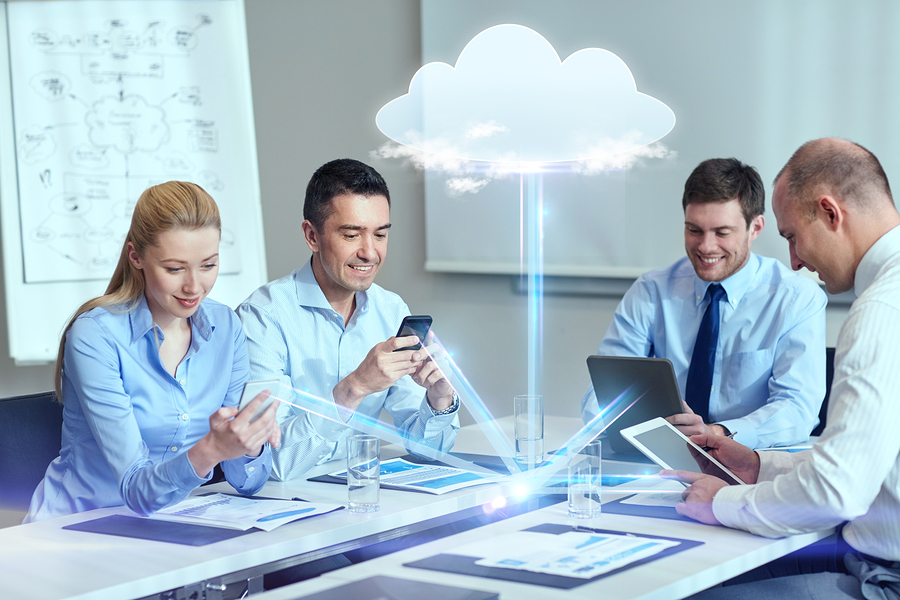 Cloud computing is a growing trend among businesses both large and small.
Providing remote access to employees via an internet connection, cloud storage services offer companies cost-efficiency and flexibility compared to other methods for document management that require fixed costs like purchasing, operating, and maintaining hardware or software.
With the ability to have company information backed up and kept in one place for employees to access documents quickly, migrating to cloud storage helps to improve workplace efficiency—but before jumping in head first, it's important companies are also aware of the cloud storage do's and don'ts.
Moving to Consolidated Cloud Storage Services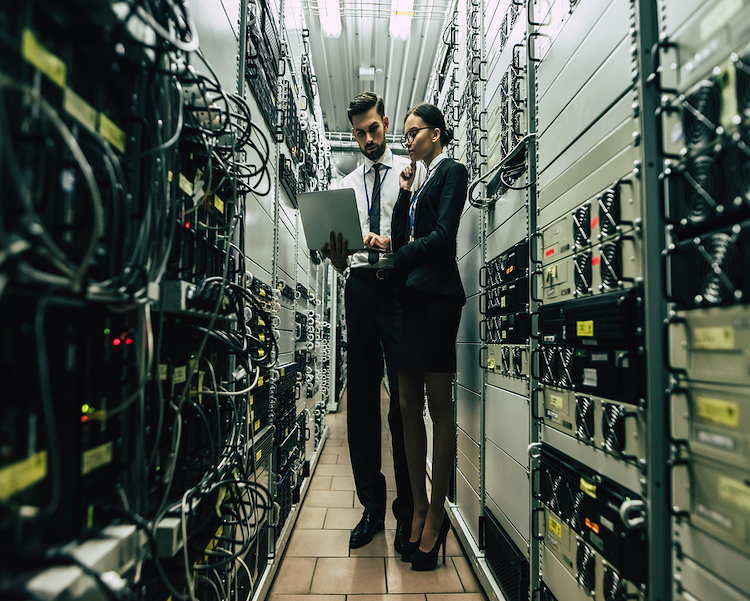 Although the ability to store and remotely access documents is a common trait across all cloud storage platforms, all cloud storage services are not created equal.
There are numerous cloud storage options available to businesses and individuals such as Microsoft's Office 365 cloud tools as just one example.
While each offers the same benefit of being able to back up and use data via just an internet connection, the only problem is with the increasing number of services used, the ability to maintain a uniform document management system and policy across the company becomes increasingly difficult as well.
A company's document management practices are crucial to keeping a business running smoothly. Daily workflow leads to documents and information traveling through numerous departments, and without a consistent system for managing these documents, individual users and departments will improvise and implement a system that works best for their needs.
While it helps to improve their efficiency, the number of different systems can create incompatibilities and slow down other employees' access to the information if they don't already have an account with the specific cloud storage service or need different access restrictions than other users.
That's where using consolidated cloud storage services comes to the rescue. Rather than providing a range of disorganized individual platforms and creating system sprawl, our cloud storage services incorporate all documents into one centralized cloud system—including ones already managed using cloud storage.
Besides just having a centralized system for managing documents stored in the cloud, they also come with the benefit of being able to migrate and import documents into the system while still maintaining pre-existing administrative controls such as permissions and security settings.
If additional permissions are needed now that everyone can easily access information, these too can be set using consolidated cloud storage services.
By integrating multiple storage systems into a single, easy-to-use UI, files can be organized and accessed by anyone in the organization, rather than just those who typically use a specific platform. As a result, with the help of a consolidated cloud storage service, the process of managing digital documents in the cloud is greatly simplified.
What Documents Should You Be Uploading to the Cloud?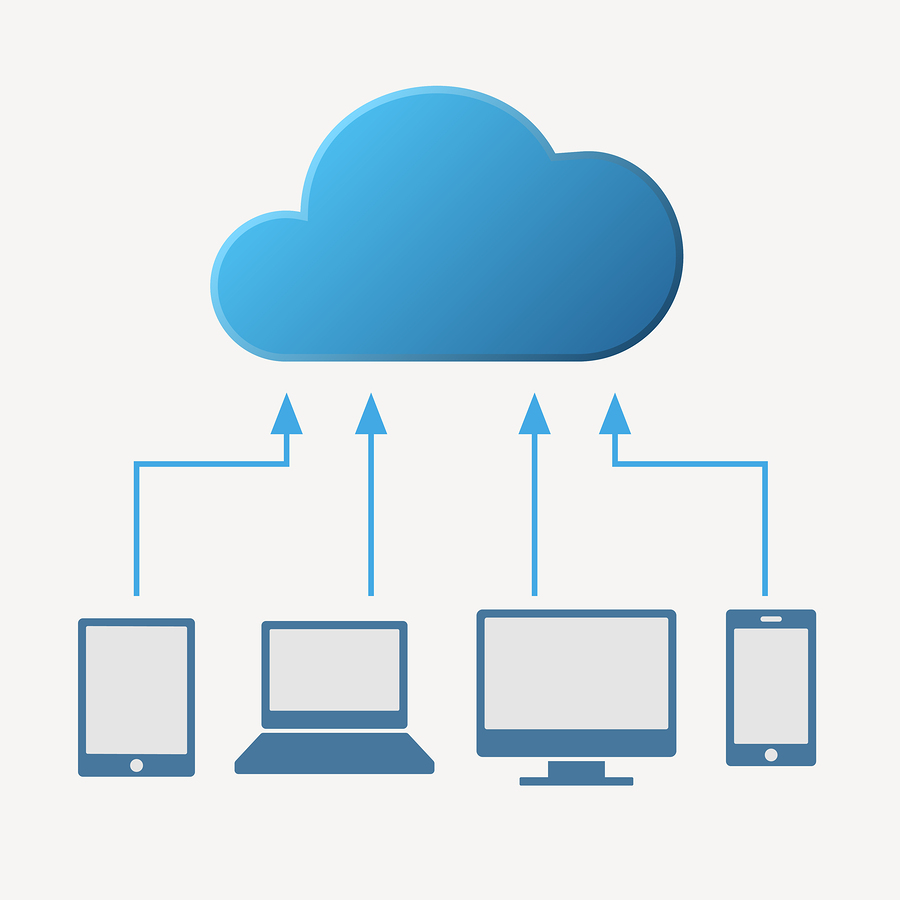 With information stored using an outsourced cloud storage service, while one of its greatest advantages is the fact these documents are far more accessible to company employees using them, this does also mean these documents also have a greater chance of being accessed by potentially unauthorized individuals.
With this in mind, highly sensitive information that can jeopardize a company if compromised is better managed and stored where companies can exercise more control over access from all parties—such as with a DMS—however, this doesn't mean there aren't documents that suit cloud storage services perfectly.
Cloud storage services are ideal for documents related to collaborative projects. Images, spreadsheets, presentations, and document draft copies, for example, don't pose the same security risks as do patient health records for example, as project documents don't impose steep fines if they're compromised.
While some documents may need more secure methods for storing and managing the information, there are still security protections for the data and documents you store in the cloud.
When files are added to a cloud storage platform, they're typically encrypted upon entry just like many DMS software—it's just that with cloud storage, there are more doors for someone to gain entry to the information.
As a result, unless the information being stored poses a serious security risk if compromised, the benefits that come with using cloud storage like remote accessibility or having a system with the flexibility and scalability to adapt to new technologies and growing businesses outweigh the potential downsides.
Documents to Hang On To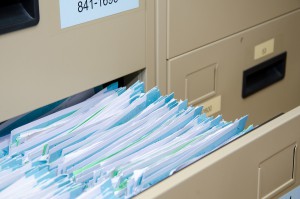 Cloud storage and computing is a globalized concept. Servers and computers used for storing and processing documents can be located across the globe depending on where the servers with necessary storage resources and capacities are located.
At their most basic, American information protection laws including HIPAA, FACTA, and the GLBA are based on the core principle of safeguarding sensitive information by ensuring where the information stored is secure, and that it's made clear who is processing the data and who is responsible for the safety of this process.
Because different cloud storage platforms are frequently bundled together—for instance, a front-end storage provider for customers that depends on cloud storage space from another provider—cloud storage fundamentally leads to conflict with these conventions and laws.
A cloud storage customer can't definitively say where their information is located at a given moment and how it's being used or stored, meaning that a healthcare provider or other company who is responsible for protecting the information, may have compliance with regulations compromised without even their wrongdoing.
Furthermore, as data circulates the internet and crosses international borders based on best-suited server locations, the issue of data protection laws can become further complicated by either more or less restrictive data protection laws in different countries.
With this in mind, when it comes to cloud storage, companies should as before keep their applicable data privacy regulations a priority.
Many laws like HIPAA impose hefty fines and come with serious PR damage if the information is compromised, and with cloud storage where documents can be stored and accessed by thousands of individuals ranging from company employees to cloud storage service company's technical staff, this only increases the surface area for a potential data breach.
When it comes to financial and legal records, proprietary documents, and personally identifiable information (PII) contained in documents like electronic health records, this information is better kept in more secure formats or locations, such as an electronic document management system managed by the company alone or in hard-copy using locked records storage spaces.
Get Free, No-Obligation Quotes On Cloud Storage Services to Meet Your Company's Needs
Cloud storage services provide a great document management alternative for businesses who need quick and easy access to their information but can't afford it or aren't interested in investing the resources to manage and maintain in-house document management systems and policies.
At Record Nations, we partner with a nationwide network of cloud storage service providers. Working to find the right cloud system to suit your company's individual needs and budget, we specialize in connecting you with the services you need to manage your information most efficiently.
To get started comparing quotes on services from cloud storage providers, just give us a call at (866) 385-3706, or simply fill out the form to your right to get free and personalized quotes on cloud storage for your company today!
Additional Resources
The connectivity and ease of use with paperless document management are changing the way companies manage their documents and information. There is a range of different services and considerations to keep in mind with cloud storage, however, so here we provide a comprehensive guide for what cloud services are, how to secure them, and how they can help to simplify the everyday workflow for your business.