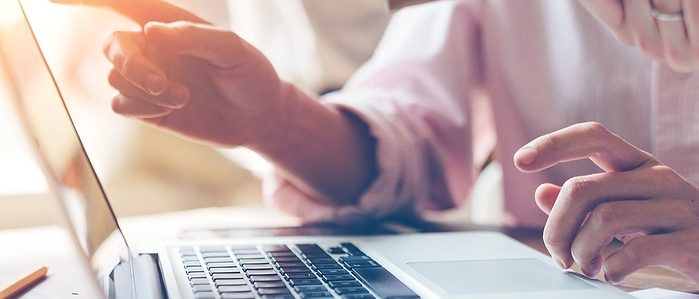 Currently, the coronavirus is forcing businesses who are traditionally paper-based to suddenly transition into a paperless way of managing things. While there are many benefits to a paperless office, it can be difficult to navigate the transition.
There are many benefits to a paperless office, but there are also many aspect which are similar to the physical paper way of doing things. This can help businesses through the transition because they know there are some similarities between systems.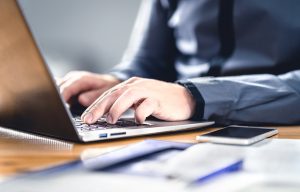 Types of Digital Systems
When going digital, there are two main types, including document management systems and cloud storage:
Document Management System
A document management system (DMS) is a digital software that helps to organize and manage documents.
A DMS stores all data on a centralized server and provide a range of customizable capabilities. This system can convert records to various digital formats, index files according to custom specifications, use keyword search tools to find documents, and edit and share files quickly.
Cloud Storage
The storage process is rather similar to a DMS system. However, the cloud is an external server managed by a third party provider. Cloud storage is managed by cloud storage providers externally. Additionally, the cost is a recurring, subscription-based price (SaaS) and provides basic tools like file search and editing as part of the service.
There are many benefits to going digital. Despite the differences between paperless and a physical paper office, there are many aspects which remain the same.
Organized Storage System
People sort and organize their documents in certain ways which the business desires. This is the same with digital documents as well. You are able to sort, label, and categorize the documents in any particular order. This streamlines the organization process even more so than physical papers.
Tracking Retention Times
For some records, it's important to track retention times. The same process works through paperless systems as well. With guidelines and laws in place, it's critical to properly dispose of papers when the retention expires.
Access and Department Transferring
With physical papers, employees are able to gather the necessary documents as well as give them to different departments for collaboration. However, the same goes for digital files as well. You are able to digitally access the files at anytime and send to different departments for easy communication.
Security
One of the most important aspects of papers is the security level. Companies can lock both physical papers and digital. Throughout the digital systems, files can be password protected and securely locked down.
Need Help Going Paperless? We Can Help
Transferring to a digital system doesn't have to be a hassle or an inconvenience. Digital documents provide a lot of benefits which aid in the functionality of business operations. If you need assistance with your business documents, we have a network of providers who can help with the storage, scanning, and shredding for any documents.
Keep your data safe through proper handling of business records. Additionally, we'll make the process as easy as possible for you along the way.
Start the process by filling out the form, using the live chat button, or giving us a call at (866) 385-3706. Afterwards, you'll receive quotes from top professionals in your area, and you can choose the best one for you.