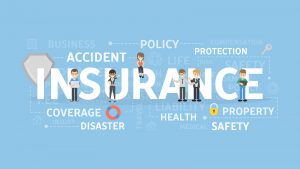 The first step of every disaster recovery plan in place is to have a second copy of your business documents. They should be stored in a separate location.
There is no value to having all your paper documents digitized on a disk if that is stored on a shelf next to the paper. One fire and both copies are destroyed.
Depending on the probability of natural disasters in your area it may be advisable to keep another copy in a different city. For example, offices located on the gulf coast are prone to hurricanes.
A second copy of the records should be kept inland where the threat of flood is diminished. That's what makes the idea of cloud storage so appealing. One copy can be in Miami while the backup is in Omaha. And backups can be done in near real time.
Backup Systems are Important for Disaster Recovery
But after you have set up a backup for the records it is important to consider what you are going to do with them. There is a range of disasters that you should consider when developing a plan. It may be something as simple as a server failing.
This will require the quick acquisition of a new server. Make sure you can still get the hardware you will need for your software packages. You will also want to keep copies of your registration codes to quickly get it up and working.
There are also larger emergencies that you need to be ready for. It may be temporary weather problem that prevents employees from getting into the office. Can they access work files and receive calls at home offices?
A few key employees can keep an office up and running to serve national clients. But even worse is a total loss of the office. It may be a fire or a flood but you need to be ready to start up your business from scratch.
You will have plenty of tasks to get started, but locating your documents doesn't need to be one of them. A records management firm will not only keep a copy of your documents safe but set up a plan to get your information system back up and running at an alternate location.
This will allow your office staff to perform their basic tasks in a new location. If done well this includes all of your accounting data that allows you to collect the cash you will need to keep going.
Get Free, No-Hassle Quotes on Disaster Recovery Services Today!
Record Nations provides document and data management services via a network of highly specialized partners nationwide. We have over 20 years of experience in document and data management services, and will help you select a customized Document Management Solution that fits exactly what you're looking to do for your company.
If you would like a custom quote for your data backup or storage needs. Records Nations has locations all across the United States.. To get started, fill out the form to the right, or give us a call at (866) 385-3706.  
Within minutes of receiving your request, you will have free quotes from experts in your area that can help you.