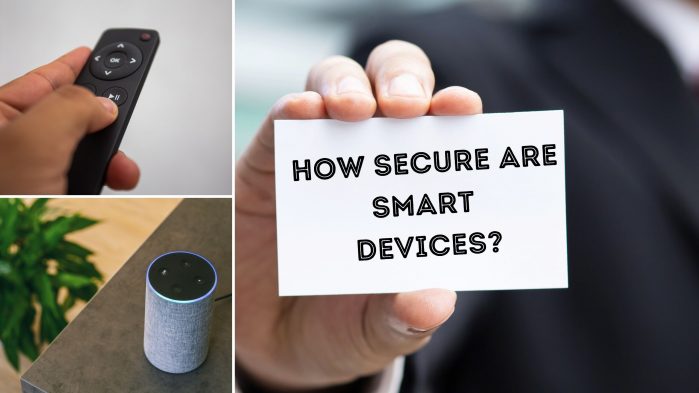 As the holiday season approaches, it's likely that many of us will be receiving smart devices as gifts. Smart devices are becoming more and more common, and many of our appliances even have "smart features". In fact, you may be in possession of some of these items, and not even know it. Smart devices can range from streaming gadgets, video game consoles, and even appliances like refrigerators and televisions. 
We spoke to Keatron Evans, Principal Security Researcher at the Infosec Institute, about what sorts of risks these devices might pose. You may be surprised to learn that almost all of these devices are capable of storing personal information, and many of them are always connected to the internet. Keatron walked us through the risks, and gave us a few tips to avoid being hacked for the holidays. Watch our video interview below. 
Do Smart Devices Pose a Threat?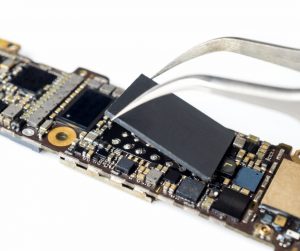 The short answer is yes. As Keatron mentions, most of these devices contain some type of storage medium. While it may not be as compromising as an actual hard drive, most if not all, contain small flash storage components. Even those tiny streaming sticks contain flash memory. "Someone with the right set of forensic tools, can absolutely pull data from those devices. It may not be credit card data, but login information and passwords are often stored within."
Keatron goes on to say "these devices are designed for convenience, which is often the enemy of cybersecurity. You may only need to sign in once and these devices will store that information so you don't have to login next time." This can make disposing of these devices a little more hazardous.
Are Some Smart Devices Riskier Than Others?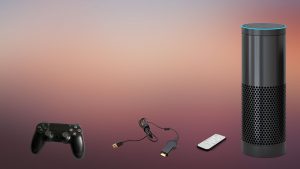 Keatron says that for the sake of cybersecurity they should all be treated the same. However, there are differences from device to device. "I know for a fact that when I unplug my Alexa speaker and plug it back in, it powers up with no password required. That means that if I throw that speaker in the trash having not wiped anything…It could potentially be powered up by someone and they could order from my account."
We also asked about video game consoles. Since these items are always in demand around the holidays, we asked if these devices are more compromising than people suspect. Keatron says "if you asked me that question 10 years ago, I would've said no. But these modern consoles have upwards of one-terabyte hard drives now, and are capable of making purchases. Most of them even have web browsers now, so they've definitely gotten a lot closer to actual computers."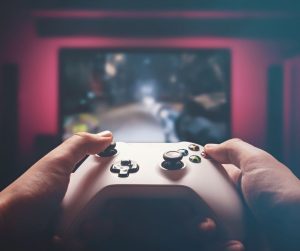 We also asked about trading in your old gaming consoles to big box stores for credit towards your new machines. Is this practice safe? Keatron says it is mostly safe, but there are a few extra steps we should take just to be sure. "We trust that the Gamestops and Best Buys are handling these devices properly, but that isn't enough. All of these systems have a factory reset option, so definitely do that before trading it in. We can't assume every employee is going to do the right thing. In fact, that may be the very person who is looking to steal your data. I would wipe the machine two or even three times just to be sure. If someone comes across a console looking to steal information, they might just move on to the next seeing that yours has been cleared."
Should Smart Devices be Held to the Same Level of ITAD as Computers?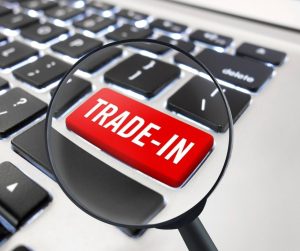 Again he reiterates that the short answer is yes. With the holidays approaching, we often look to upgrade or replace these items, but we should be careful not to simply put them in the trash. Always wipe, or reset the device a few times at the bare minimum. Professional disposal options are always best for items you no longer want.
Keatron also brings up another point. "Often these old devices get re-gifted or become hand-me-downs. This can be just as dangerous in terms of data. Don't assume that your friend or relative won't use that information in a harmful way. Make sure to wipe the device, even if it's going to a family member."
Securely Dispose of All Electronic Devices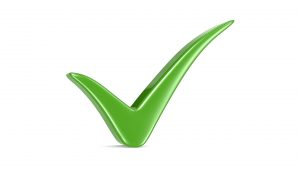 Asset disposition keeps getting trickier as many of the devices we use everyday are getting "smarter". We also need to be smarter in how we handle these devices when they've outlived their usefulness. Record Nations and Shred Nations offer industry leading options for the disposal of smart devices. Although these devices may not hold billions of dollars of enterprise data, the information within can be just as catastrophic on a personal level. Don't take any chances this holiday season. 
Start the process by filling out the form, using the live chat button, or giving us a call at (866) 385-3706. Afterwards, you'll receive quotes from top professionals in your area, and you can choose the best option to suit your needs.