As wildfires, floods, and natural disasters continue to creep into the suburbs, having an evacuation plan is essential. It's not often that we write about personal experiences. However, it's one of these experiences that led to the writing of this article.
On December 30th, 2021, the historic Marshall fire ripped through the Colorado suburbs of Superior and Louisville. I myself was forced into an evacuation with a little more than 10 minutes to vacate my home. It was at that moment that we realized how truly unprepared we were for such an event. Luckily, my home was spared, but the lessons we learned will last a lifetime.
A Personal Account of Evacuation (Un)Preparedness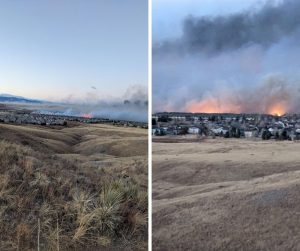 We had just gotten back from a holiday vacation in the midwest, and we were looking forward to settling back in from our long trip. On our way home from grocery shopping, we could see a thin layer of white smoke in the distance. Winds on that particular day were ranging from 80-100 mph, so a fire would be catastrophic.
At first we thought maybe it was dust, but very quickly the plume of white started growing. We walked up to the top of the hill near our home to see our worst fears coming true. The white cloud in the distance was in fact a fire. With high winds, it didn't take long for that patch of dry grass in the distance to begin engulfing a nearby neighborhood.
The photos on the right were taken roughly 10 minutes apart. It happened fast, and at that moment we realized we were in harm's way.
Minutes Feel like Seconds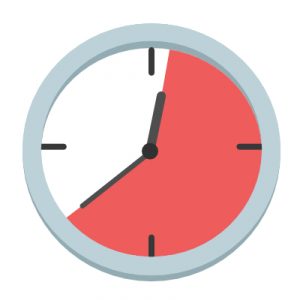 Shortly after that we received an alert from the Sheriff's department that we were in an evacuation zone. We began scrambling to get all of the things we deemed important. Working here at Record Nations, I already had several important documents scanned for easy access. I hadn't gotten to all my vital documents, but like so many people, my procrastination quickly turned to urgency.
We were scrambling to get our physical files, photo albums, and anything else we deemed irreplaceable. It's an emotional experience making those kinds of snap judgements over a lifetime of memories. Within minutes, a knock on our door meant it was time to go. Several deputies were there guiding us to a safe exit.
Anyone who has experienced this can attest that the drive away from your home is a difficult process. All the "could have, should have" starts to creep in. Did we get everything we needed? Where were the passports? Where were the insurance forms? Was everything in the file box? Am I going to have a home to return to?
Experts Weigh in
We reached out to several experts to ask what can be done in advance to prepare for this situation. We learned some valuable lessons.
Charles Moore, a Fire Chief in Nevada Advises:
"My best advice on preparing for evacuations is that you will often not have enough time to prepare when the order comes. It would be best if you prepared well in advance. I advise our citizens to prepare a "go-bag" that contains enough prescription medicine and other living essentials to get you through three days. These might also include credit cards, cash, cell phone chargers, and pet supplies if you have fur friends."
"Scan all of your essential documents well ahead of time, like passports, and upload them to the cloud. If authorities advise to shelter in place, anticipate a failure of the power grid."
Kristen Bolig, CEO, SecurityNerd Writes:
"It's incredibly important to have digital copies of all of your important documents. I would recommend saving them on a cloud database instead of an external flash drive so that you don't have to worry about grabbing or losing the flash drive. Try to take the physical, original copies of your important documentation with you in the case of an emergency evacuation, but if you aren't able to do that in time, you will at least have copies of everything stored digitally where they can't be lost."
Janet Ruiz from The Insurance Information Institute Advises:
Making sure that you are up to date on all your insurance policies, and that you understand your coverage. Wildfires are continuing to expand at an alarming rate, and by August 31st of last year, almost 90% of western states were experiencing extreme drought, coupled with extreme heat. The wildfire season came a month early due to these conditions. She also provided us with the 10-minute evacuation challenge video to see where your preparedness lies.
Final Words on Disaster Evacuation Preparedness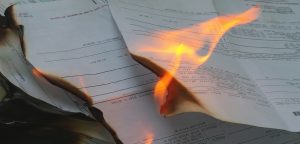 In the end, 1,091 structures were destroyed and 179 were damaged at last count. Being prepared isn't being paranoid or alarmist. It's essential to be ready for the unexpected. Our experts all agree that it's not a matter of if, but when.
We've since completed the scanning on all of our essential paperwork and photos, and they're stored both in the cloud and on a physical device. We've consolidated all of our personal items into labeled bins to be grabbed in a hurry. We also have an updated checklist of what to do if we're forced into a similar situation.
Valuable lessons were learned that day, and we'll carry them with us for the rest of our lives. Don't put off what you can do today, and make sure you have a plan. These events are incredibly stressful, but having things in order can make things a little less chaotic.
Record Nations can Help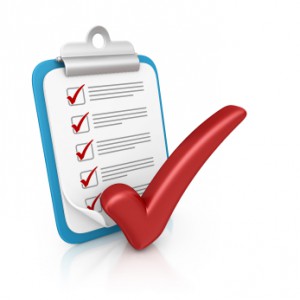 Record Nations has all the options you'll need to make sure your important files are secure. We offer full-service scanning, digitization, and even cloud service. Whether you're a business or an individual, we have options to suit your specific needs.Start the process by filling out the form, using the live chat button, or giving us a call at (866) 385-3706. Afterwards, you'll receive quotes from top professionals in your area, and you can choose the best option to suit your specific situation.