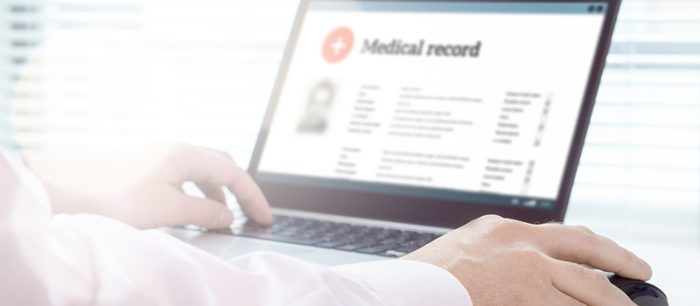 During this time, there is an increasing concern for how to adapt to this new way of living. Many regular activities are having to switch to new methods and perspectives. This includes the medical industry. Additionally, EHR systems have been instrumental through this process.
Electronic Health Records (EHRs) are a system used to help the medical field manage digitized patient records. However, it is much more than patient records. These systems allow for the communication of doctors and patients through patient portals. Also, patients are able to make virtual appointments with their physician or medical professional.
Virtual assistance allows for instantaneous council and care regarding your physical and mental health. Additionally, this enables physicians to have more personalized care.
From a physician standpoint, EHR systems and patient portals increases efficiency, decreases medical errors, and streamlines workflow processing.
Using EHRs and Patient Portals to See Patients Remotely
In the last couple of years, there has been an increase in patient portals and EHR systems. It creates a better patient experience as well as physician organization and operation.
Patient portals have opened up a plethora of opportunities which were not there before. These systems are a secure, online website. Additionally, this gives patients 24-hour access to their personal health information (PHI).
Patients can view their activity, including:
Recent doctor visits
Discharge summaries
Medications
Immunizations
Allergies
Lab results
In addition, some patient portals allow access to this information:
Securely message your doctor
Request prescription refills
Schedule non-urgent appointments
Check benefits and coverage
Update contact information
Make payments
Download and complete forms
View educational materials
Patients are able to have more control over their care through the use of patient portals. Additionally, this helps facilitate a stronger patient to physician relationship.
How Remote Doctors Appointments Work
While there are limitations to virtual visits, doctors are able to treat many conditions. Those include allergies, diabetes, mental health conditions, and more. In addition, doctors can treat more urgent conditions, including urinary tract infections, sinus infections, pink eye, strep throat, and more.
Through virtual appointments, patients and physicians are able to interact and get a better understanding of what is going on. This facilitates a better way to digitally treat the patient. Additionally, it's illegal to prescribe medicine without first having a consultation with the patient.
What the Process May Look Like
Virtual doctors appointments from platform to platform. However, the basic system is similar across the board.
About the Process:
Patient enters medical information, allergies, and vitals.
Answer a series of questions related to symptoms.
There may be the option to submit attachments (logs, pictures of wound, etc.).
Patient selects pharmacy and attaches financial information.
After initial round of questions, items are submitted and will be notified once reviewed by the physician.
Physician may recommend over the counter medicine, home remedies, or information regarding prescription.
In some cases, there are opportunities for face-to-face virtual consultations. However, this depends on the doctors office and their EHR system in place.
Patients should be informed to call 911 in case of an emergency situation instead of requesting a virtual visit. Also, individuals should be instructed it may take top to 24 hours to receive a response or information.
Other Benefits to of EHR systems
In addition to patient portals, EHR systems are much more valuable. Some other benefits include:
Ensuring that you provide complete, up-to-date information about any of your patients
Giving you easy access to patient records to increase efficiency and coordinate care between departments
Providing the ability to share test results and diagnosis with patients and other clinics
Reducing errors and mistakes due to misinformation, misdiagnosis and incorrect prescriptions
Increasing the security and privacy of personal health information
Through medical record scanning services, all medical documents are transferred online in a digital format. Additionally, this eliminates the need for the paper documents which clutter the office or building. Afterwards, you may need to store your documents in a physical, offsite storage facility. However, this depends on the document's retention times and requirements.
Transfer to an Electronic Health Records System Today
It can be difficult to navigate EHR systems and the world of scanning and storage. Let Record Nations help you through the process.
To request a free, no-obligations quote on an electronic health record system for your management needs, give us a call at (866) 385-3706, use the live chat, or fill out the form to the left. Within minutes, you will receive competitive and affordable quotes from multiple contractors in your area.