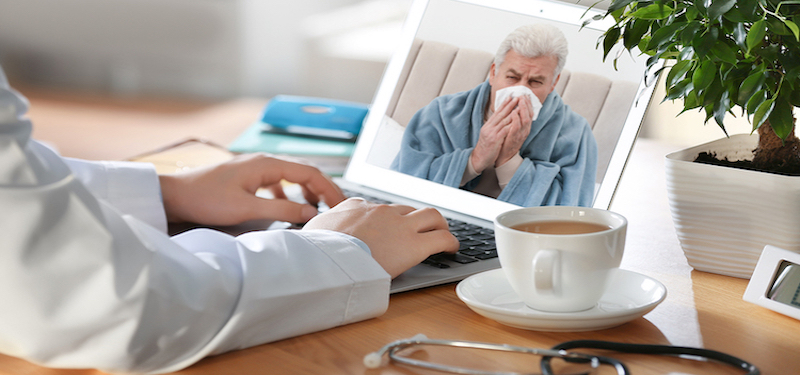 At a time where pandemics like the COVID-19 virus are widespread and signs or symptoms of infection are still unclear, many people will obviously want to be able to consult their doctor about preventative measures and treatment options.
Unfortunately, some preventative measures, including social distancing and stay at home orders, has prevented most everyone from being able to go in and consult their doctors like normal.
Social distancing has left a significant impact on the number of in-person appointments. Additionally, it's ushers a great opportunity for the healthcare community to adopt EHR systems and tele-health platforms.
Providing a direct solution to the problem of patients not being able to come in, with telehealth appointments can be conducted using video meetings—in turn helping to ensure you're in line with social distancing while still being able to see patients.
Video Transcription
Remote Visits Using EHR Systems and Telehealth Platforms
The idea behind social distancing is that by requiring 6 feet between individuals there will be a lower chance of infection, however it's still important for both healthcare providers and patients to keep in mind that social distancing doesn't eliminate risks altogether.
In order for physicians and medical community members to continue seeing their patients, EHR systems with tele-health platform are becoming increasingly common today.
Tele-health is similar to other video meeting tools, like FaceTime or Zoom, gives patients the opportunity to contact and have face-to-face conversations with their doctors.
The Benefits of Seeing Patients Remotely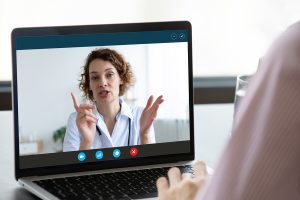 Many locations like gas stations will put a large barrier near their registers to help separate employees and customers, however with online doctor appointments a computer and typically more than a few miles will be keeping patients and providers a safe distance apart. Other benefits of remote patient appointments include:
Protect Employees and Save Time
Healthcare workers unfortunately make up a large percentage of the number of infected individuals, and so by reducing the need for employees coming in to the office, you as a result can minimize and in some cases remove the chances for infection entirely.
Continuing to see patients in the office while adhering to social distancing standards can also significantly slow down a practice. One recommendation is to limit the number of patients in the waiting room at one time. However, this can require extending the hours of operation or reducing the total number of patients in one day. Additionally, this underlines the value of tele-health tools for seeing patients while limiting physical contact.
Save On PPE Costs and Usage
Extreme shortages in basic PPE makes it essential that protections like face masks are managed and used conservatively. With tele-health tools, you can remove the worry of using a face mask or other forms of PPE to see patients.
Provide a Risk-Free Alternative
Healthcare workers are at risk in their own day-to-day roles as well as the patients who see workers. Using telehealth though, quarantined doctors and patients can still communicate without worrying about social distancing.
How Healthcare Providers Can Use Telehealth to Help Patients
Beyond the benefits for healthcare providers—and more specifically the advantage of being able to see patients remotely—telehealth and EHR systems can benefit patients as well.
Consult Doctors Without Going In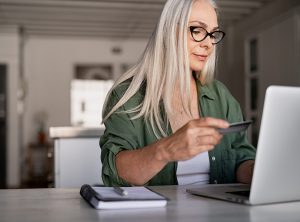 Especially in the midst of public concerns about keeping a safe and healthy distance away from others, one of the greatest benefits of tele-health is that it gives patients to continue seeing their doctors—both literally and figuratively—knowing there's a 0% chance that providers and patients can infect each other.
In the event of illnesses, signs and symptoms of infection can still be unclear. The normal advice is to contact your doctor. However, infectious individuals may go to the doctor but end up causing more issues. However, this can leave a trail of new infections along the way.
Schedule Doctor Appointments Online
Telehealth platforms often include scheduling tools. Additionally, patients can view a list of available appointments and choose the best time and date for them.
Not only does it benefit patients with the opportunity to browse a doctor's full list of available appointments rather having to frequently go with the first and soonest date offered to them, but providers also are able to save on valuable work time when employees don't need to go through patient lists and call them one by one for scheduling.
Social distancing has left people desperate to keep their current positions or find new work. Using tele-health tools lets patients handle basics, like scheduling appointments themselves, can free up large amounts of time for employees. This time provides valuable or potentially revenue-generating opportunities.
Manage Prescription and Refills Online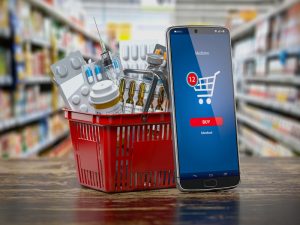 Even at a point where only essential businesses like grocery stores are being kept open to minimize infection rates, it still doesn't mean the grocery stores where individuals go to pick up medications are risk free.
Individuals—especially older customers—can set up their prescriptions to be delivered to their home like any other package.
Depending on their provider and insurance, they may be able to switch refills from a 30-day to a 90-day supply. This helps to stock up on medications more which reduces travel and exposure.
Simplify Basics Like Billing
Electronic health record systems typically contain tools to allow patients to view and pay for their various treatment costs online. As a result, this allows them to stay home continue to limit their physical contact with others.
Additionally, online billing can help reduce some of the manpower required for someone managing financial records.
Having Troubling Dealing With Social Distancing Standards?
At Record Nations, we partner with a nationwide network of electronic health record system (EHR) and tele-health providers to help with your projects. We seek to find you options for seeing your patients remotely with online appointments.
Join Children's Medical Center, Kaiser Permanente, and countless others who we've helped through this process. Connect with local providers to find EHR systems and tele-health platforms for remote patient care. Start the process by filling out form to your right, giving us a call at (866) 385-3706, or contacting us directly using our live chat.