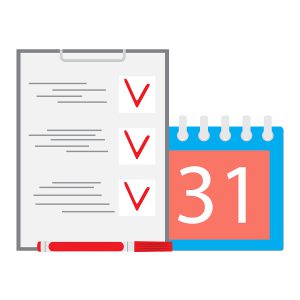 A document scanning project is a great way to optimize your document management operations while freeing up physical space from storage requirements. To get an accurate turnaround time, estimate of the time it takes for your document scanning service to be completed, a scanning professional will have several questions that will help determine the scope of a document conversion project.
Every scanning project is different, so the more accurate you can be on what you're expecting and your requirements is critical to gauge how long your project will take.
Here is some information you will need to know when planning your project:
How many pages do you have?
Are they single or double-sided?
Do they need to have any prep work done (staples or paperclips removed) and how much?
Is this job going to be done on-site or would you prefer if we did everything at an off site location?
Are you going to want everything scanned onto discs, a cloud storage system, or another program?
If you are using a program on your computer, will you organize your files or do you need that done as well?
Figuring out the answers to these questions before you request a quote can provide a clear understanding of what you can expect for the project.
How Long Will My Document Scanning Project Take?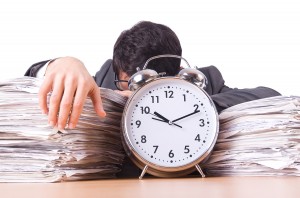 Your typical scanning project turnaround time (an average size business going paperless, for example) can take just a couple of weeks.
Timing really hinges on if your office requires the work to be done at your location and if your files require prep-work.
If you need to have your scanning done by a certain time, we will have more people working on your project in order to complete your project as quickly and efficiently as possible.
The good news is that you'll have all of the information up front, allowing you to judge whether the timing for your scanning project is viable.
We make sure to follow all rules and regulations in order to keep your records protected, but some laws require files to be handled a little differently which could change the pace of the project.
When Your Scanning Job is Complete…
Once we have completed your scanning project, we can also help you destroy all of your old files to ensure compliance and eliminate the need to find a way to store them. Everything will be destroyed according to all applicable laws and you will receive a certificate of destruction for your records.
This will add a little bit more time onto your project until it is 100% complete, but the shredding process doesn't take long and is a surefire way to keep the information secure.
Get Free Quotes on Document Scanning Service Today!
Record Nations can ensure that you are hiring a document scanning expert that can handle your project quickly at an affordable price. We have built a network of professional records scanning providers who are ready and capable of handling your sensitive records.
To get started, fill out the form to the right, or give us a call at (866) 385-3706.  Within minutes of receiving your request, you will have free quotes from experts in your area that can help you and figure out your turnaround time.