Covering a wide range of litigation documents, case files, reports, transcripts, and other evidential information, legal practices manage thousands of legal documents both past and present in their vast archives for attorneys and legal practitioners to later reference.
This pressing need for document management and storage to the legal industry presents a series of diverse challenges however, as traditional efforts to maintain on site paper-based legal records storage will quickly force issues like space conservation, accessibility frustrations, and work inefficiencies when legal practices opt to handle the challenges that come with legal document management themselves.
That's where this article can help the legal industry. Get a clear-cut breakdown on how innovations in legal document management are working to provide solutions to the everyday struggles facing law firms, courts, and legal departments, and learn more about some of the best ways to streamline practice productivity with more efficient ways to store, access, and utilize your legal documents.
Click on any of the titles below to jump to the section that you would like to learn more about, or just scroll down to read this white paper in its entirety.
Table of Contents

Efficiency Challenges Facing Legal Document Management Today
Given the volumes of past case files and litigation documents the legal sector, an efficient system for managing these files is crucial for law firms, legal departments, and courts in order to meet accessibility, security, and document retention requirements.
However, despite the need for access to numerous records, transcripts, and files, self-managed legal document storage can quickly present a host of unique challenges ranging from limited space struggles and security risks to unnecessary labor and on site storage costs.
As a result, many law practices can be caught in the conundrum of needing regular access to relevant case files and information, but without having an efficient way to manage the space needed to store their paper documents in house.
With potential struggles like ensuring stored legal documents are secured from prying eyes or handling long-term document retention as average storage space requirements continue to rise now convening to test the efficiency of a legal practice's document management processes and systems, legal records management concerns can be difficult to address internally.
Throughout this white paper, we take an in-depth look at the alternative legal document storage, scanning, and management services law firms, legal departments, and courts alike are now turning to in order to maximize their efficiency and ensure their litigation documents are managed in a secure, accessible, space-saving system or environment.
A New Solution: How Legal Document Management Services Can Improve Practice Productivity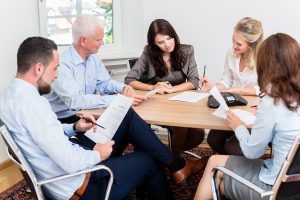 When it comes to law firms, legal departments, and courts, the legal industry retains documents longer than most.
Beside the numerous everyday administrative documents and financial files all business need to store, for legal practices even a single case file can reach upwards of 1,000 pages or more—causing the number of legal documents needing storage to quickly spiral out of control.
Whether it's business or health and labor law, practices of all shapes, sizes, and kinds have a critical need for ensuring their firm has proper document management processes and systems in place in order to more efficiently handle the previous headaches that come with self-managed on site legal document storage and organization.
Providing a perfect solution, off site legal records storage services allow practices to export entire legal libraries to secure off site locations where they can still be quickly referenced, but without the need to dedicate finances and floor space to filing cabinets instead other more productive uses.
As another alternative option for dealing with legal document storage and management issues, usability of documents for litigation can also be streamlined with the help of legal document scanning and digital storage software.
For firms and practices with storage space issues, legal document management systems not only help to cut down on storage space and its costs like off site storage, they also provide maximum accessibility benefits for case files, records, and litigation documents needing frequent-reference.
By taking the documents occupying valuable office space and converting them to digital legal documents with the help of a local scanning provider, legal practices are offered advantages ranging from eDiscovery tools to full-text document imaging OCR recognition to both maximize the efficiency of the their own work, as well as provide improved client service with fewer delays.
Not only does legal document management software and systems offer remote instant access to editable case files and documents for authorized attorneys and employees—practices can easily code, encrypt, and secure every piece of evidence, courtroom transcript, and case document in the system to provide easy accessibility without sacrificing document security.
Streamlining Litigation Using Legal Records Storage, Scanning, and Digital Management Services
Our network of local contractors work to provide law firms, legal departments, and courts with helpful and customizable solutions to improve the efficiency of their legal document management processes, with options ranging from legal document scanning and conversion, to paper and digital document management and storage.
Here are just a few of the comprehensive legal document management services available to law firms and practices across the nation:
Off Site Records Storage and Management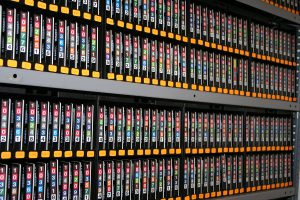 Besides the standard personnel files, administrative documents, and other confidential information all businesses must retain, law practices often need to archive and store records from past cases for later reference.
However, despite the need to hang on to old legal documents, record inventories can quickly add up—in turn forcing the issue of limited real estate and posing serious roadblocks for storing and managing large legal libraries.
As a result, off site records storage options can often provide ideal solutions to such quandaries, as they not only come with advantages like newly-available office space, but also offer benefits, including:
Improved Organization
Off site legal records storage facilities take document management and storage to the fullest extent of their meaning—providing document organization and indexing to streamline document retrieval and re-filing processes.
Heightened Legal Document Security
Off site legal records storage providers manage documents in secure facilities geared to protect records from risks like break-ins, natural disaster, and other hazards. Furthermore, access controls ensure the only individuals able to access stored records have prior-approval.
Document Retention and Destruction Management
Once archived legal documents reach their required retention times or no longer need to be kept, off site storage services can help firms to safely complete the document life cycle with coordination from a secure document shredding service.
24/7 Document Retrieval
Many off site record storage providers additionally offer law practices the option to access any document or case file at any time. Typically legal documents can be retrieved by the same or next business day, however most companies will offer emergency retrieval services for unusual situations as well.
Greater Efficiency While Saving Space
As before, filing cabinets and office storage rooms take up valuable floor space. By storing legal documents off site however, the space previously devoted to storage can be used for more productive purposes instead.
Legal Document Scanning, Conversion, and Indexing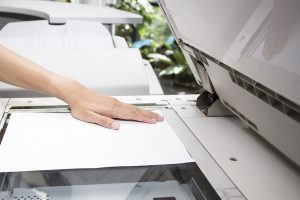 Since the legal industry depends on documents, case files, and other information which often needs to be retained for long periods of time, the industry has continued using paper documents longer than most.
To better manage the storage for large legal libraries, many turn to off site storage facilities, and not without good cause, as these services provide an easier to manage and more efficient alternative to using a traditional filing cabinet.
However, with newer technologies now beginning to emerge alongside off site records storage, options like legal document scanning services are working to provide courts, law firms, and legal departments additional options for streamlining their document management processes.
Among others, here are a few benefits legal document scanning and conversion services offer:
Full Inventory Conversions and Day-Forward Scanning
From entire legal libraries needing conversion to individual legal documents being scanned-in and added to legal document management systems as needed, scanning service providers eliminate the time and cost of self-managed record filing—instead helping to more efficiently label, index, and store documents in paperless format.
Greater Accessibility
Digital legal documents and case files can be instantly and simultaneously shared with attorneys, employees, or other necessary parties. Paperless documents remove the need and costs for printing multiple copies, on top of helping to minimize or eliminate duplicate and outdated files in the system.
Improved Usability and Version Control
Beside the advantages of accessing documents remotely, legal document scanning services also come with benefits like full-text document imaging and Optical Character Recognition (OCR)—allowing documents to not only be stored, but also actively updated and used in digital format.
A Greener Way to Manage Paperless Legal Documents
Not only do legal document scanning services benefit the efficiency of legal practices—scanning also helps to make paper use more efficient and environmentally-friendly by cutting down on paper consumption, in turn reducing the carbon footprints of courts, law firms, and legal departments.
Legal Document Management Systems and Software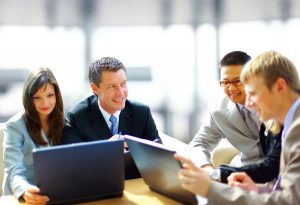 With storage needs for paper documents growing at nearly 25% each year, document storage and management is an increasingly pressing concern for even the average office to address.
For this reason, legal document management software is an ideal solution for legal practices which often have especially large document inventories and archives, as these systems can take the thousands, if not millions of documents kept in a legal office and instead store them in accessible and space-saving digital document libraries.
Here just a few of the benefits a paperless legal practice can offer:
Improved Organization
Legal document management software takes document management and storage to the fullest extent of its meaning—indexing, labeling, and organizing all legal records as they're scanned into the system to reduce time previously spent locating, copying, and re-filing paper documents and case files after use.
Saved Space
While off site records storage can open up precious office space, legal document management services and software take saving space to the next level. For frame of reference, a single, $100 hard drive can hold up to 2.7 million documents, whereas to store 2.7 million paper documents requires 68 four-drawer filing cabinets which cost $100 for one cabinet alone.
Maximum Accessibility, Retrieval and Discovery Speed
Unlike being stored off site, digital legal documents stored using document management systems can be accessed by multiple attorneys or employees remotely. With additional early case assessment tools like eDiscovery as well, legal practices can streamline time previously spent sifting through documents.
Increased Document Security
When legal documents are scanned-in and stored using legal document management software, records can be encrypted and password-protected—placing a digital padlock around highly sensitive information that can even be customized with specific access controls to limit chances for misuse.
Efficient Document Version Control
Legal document management software and systems provides meticulous tracking for any changes to files to help with managing version control. Additionally, because documents are actively updated to reflect changes, the DMS ensures no one will be working on older document versions and eliminates duplicate files.
Considerations to Keep in Mind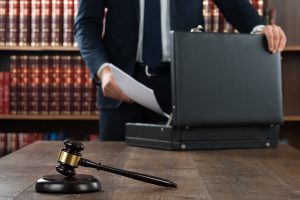 The difficulties and concerns associated with managing legal document storage not only can drag down the overall efficiency of legal practices, but also can make it difficult for law firms, legal departments, and courts to determine the best strategy for addressing their needs.
In order to help ensure the options you may now be considering for your own firm will be a suitable solution, here are a few final guidelines to keep in mind when the time comes to make your decision:
Consider Your Document Retention Needs to Find a Fitting Solution
While some legal documents may be active and needing regular use, other files including personnel or financial records and old case files needing long-term storage for later reference may not be relevant to store in a legal document management system, and may even need extra secure storage because of confidential information.
If so, legal practices can customize hybrid document storage and digital management solutions to get the best of both worlds.
Ensure Legal Documents are Safely and Securely Shredded After Scanning
Once a legal document has been scanned, copied, and converted to a digital file, practices have no need to hang on these no-longer needed paper records.
Keeping these around or casually disposing of them in the trash after scanning can pose significant security threats and chances for leaks, breaches, and theft of sensitive legal documents. Instead, be sure you have a clear data destruction and document shredding program in place to ensure confidential information remains confidential.
Looking for Legal Document Management Services? Get Free and Competitive Quotes from Nearby Providers Today!
Regardless of the type of law your practice specializes in, it's critical for all firms and legal departments to have a legal document management system that's well thought out in order to truly optimize the efficiency of their legal practice.
At Record Nations, we partner with a nationwide network of the top providers in legal document management solutions. With options ranging from secure off site records storage, to legal document scanning services and even legal document management software and system solutions, we can connect your practice with the services and providers you need.
For more information on any of our legal document management scanning or software solutions or for a free estimate, simply fill out the form at the right of your screen, or just give us a call today at (866) 385-3706 to get free and competitive quotes on legal document management and scanning services from a local provider in your area.
Additional Legal Document Scanning and Management Resources
Law firms and legal practices can operate under mountains of paperwork, and without a well thought-out strategy for managing their legal libraries, workflow can seemingly grind to a halt with just the time it takes to locate files. Here, we take a closer look at a legal document scanning as alternative option to such issues, providing a breakdown on the pros and cons to help your firm determine if a paperless law practice is the right fit.
While the legal industry specializes in law and legal counseling, it's also important firms and practitioners cave a clear-cut understanding of the document management, destruction, and protection laws which impact their work. Here you can find a handy guide highlighting the primary laws affecting legal document management, as well as tips and insight on how to ensure you remain in compliance.
Compounding the large volumes of paperwork and sensitive information normal businesses must store and retain in their archives for extended periods of time, litigation documents and case files both old and new are also often preserved in the legal industry—quickly spelling trouble in the storage space department. Here, we weigh the decision to opt for an off site legal records storage facility against potential reasons to pursue a different strategy in order to help firms find a solution that suits their storage needs.