Medical Records Scanning Services for Clinics And Private Practices
Scanning and EHR Implementation for Private Practices and Clinics
Transitioning to an Electronic Health Record System for your private practice or clinic has many benefits. EHRs can improve patient care, streamline processes, quickly diagnose patients, and share information with patients and other clinics seamlessly.
Enabling this digitization process for private practices and clinics is medical records scanning. A scanning service can shift hundreds of documents, records, and patient charts into a secure, accessible, and flexible document management system.
From patient records to medical billing, Record Nations will connect you with a local provider that has expertise in medical record scanning, EMRs, and more. Let us help you answer the critical questions that can make the transition to a paperless office painless.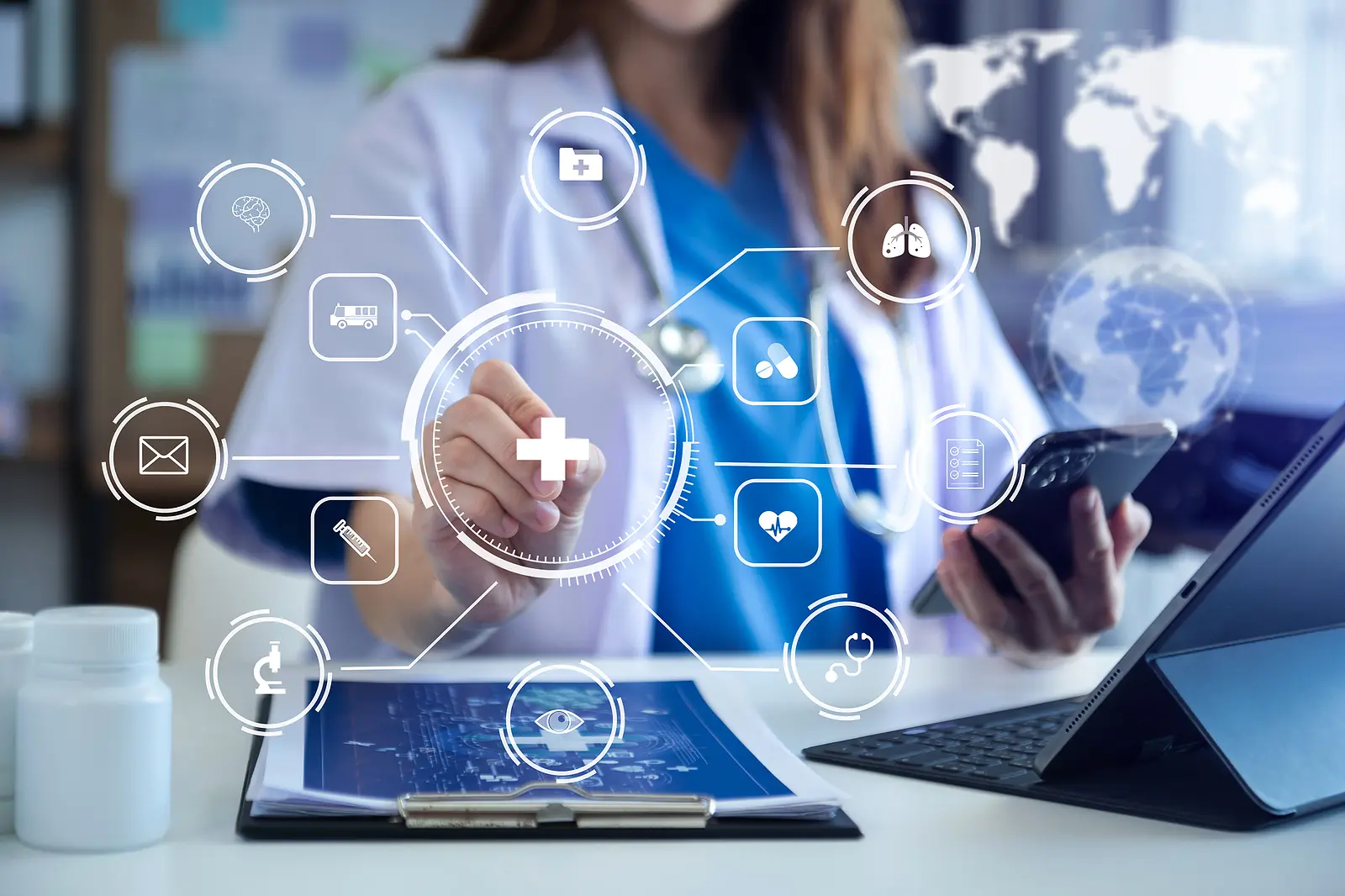 What Patient Information is Critical for My Digital Files?
Out of all the items that you discuss and document with your patients, a few key elements should be considered at a bare minimum to ensure that you have accurate historical data to include with every patient file.
Here are some of the most important items to include in every EHR:
Key patient demographic data

Problem list

Historical procedures

Allergies

Medical device or implant information, including manufacturer, date, and serial number

Current medications

Referral sources and follow-up

Immunizations

Growth charts for pediatric patients

Legal documents such as advanced directives and custodial agreements
Click here to learn about some of the other items you should consider for your EMR and EHR.
Frequently Asked Questions (FAQ) about EHRs and Scanning for Private Practices
What historical patient information should be available for patient visits during and after the transition?
Anything you would traditionally store physically should be kept in digital files, in addition to all information required by HITECH and HIPAA regulations.
What is the best way to ensure that the converted data and information is of sufficient quality?
Record Nations' partners guarantee quality, but communication with your scanning and EHR partner is crucial to ensure that no information is missed.
How long should the paper records be available after the conversion?
This will vary based on your location, but you should keep physical records as long as required by HIPAA, state, and local regulations.
Are EHRs and EMRs through Record Nations HIPAA and HITECH Compliant?
Yes, all of Record Nations' EHR and EMR partners offer services that are fully in line with HIPAA and HITECH regulations.
See What Our Customers Are Saying
Brian
King of Prussia, PA