Business Document Management
Document Management Solutions for Businesses
If you handle multiple projects and a significant amount of paperwork every day, Record Nations' tailored business document management services can improve your workflow. One of our trusted document management providers will help you develop a more efficient document workflow regardless of the types of files you're looking to convert, even large format files such as blueprints, drawings, and maps. A modern business document management system will help your company respond quickly to clients' needs, collaborate on projects, and work from anywhere.
A business document management system operates in the cloud, storing all your files digitally. It provides employees secure access to files from their phone or computer, meaning they can edit and use them from wherever they are. Nearly all modern document management systems come with tailored indexing, which makes it simple to find any document, blueprint, or file you need. Gone are the days of sorting through filing cabinets. All you need to find what you're looking for is a keyword.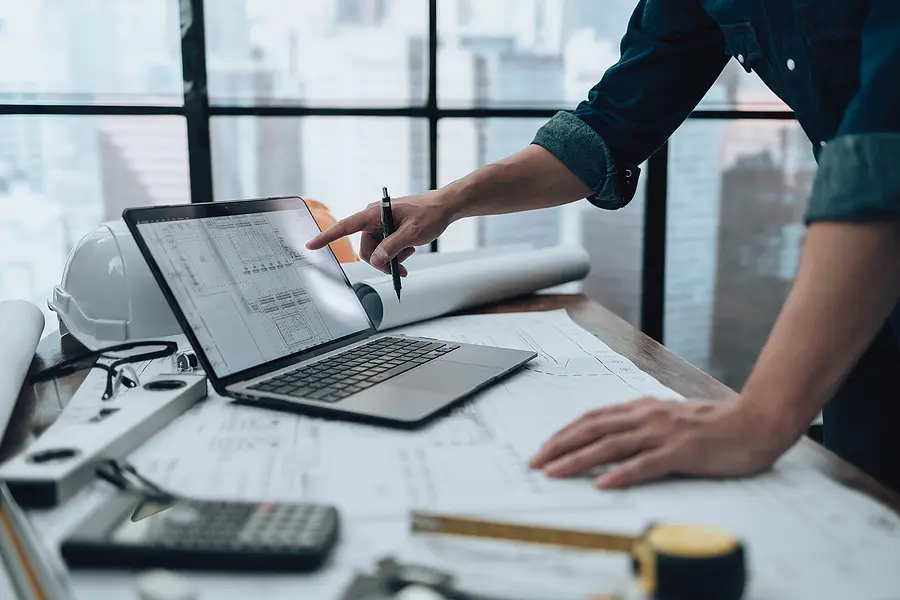 Industries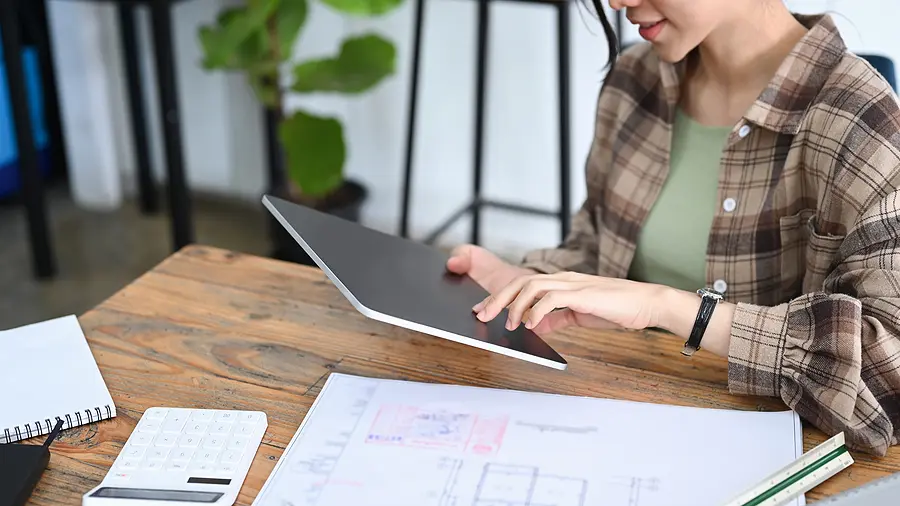 Our nationwide network of scanning partners also have the ability to create editable .PDF documents for contracts, loan papers, manufacturing processes, vendor agreements, or any other documents related to construction, manufacturing, and real estate. However, nearly every industry sees benefits from a document management system. Document scanning and cloud storage are some of the best options for any company that has a significant amount of paper files that are shared or accessed on a regular basis.
Large-format document scanning services to optimize workflow and give them the ability to share, reprint and transport drawings, blueprints, project files, and other large-format plans quickly and easily.
Maximize your processing, payment, inventory, and compliance process across all business functions and track, distribute, and archive thousands of documents efficiently.
We find document scanning and storage solutions that streamline document management for mortgage, title, and real estate agencies across the country.
Frequently Asked Questions
What is OCR?
OCR gives you the ability to search and index every aspect of your files with a quick keyword search, eliminating mistakes and improving productivity. Utilize Optical Character Recognition (OCR) and data extraction to ensure your records have accurate information and can be modified or edited quickly and easily.
Can document management systems integrate with my existing software?
Yes, many document management systems are designed to integrate seamlessly with common software applications, enhancing workflow efficiency and ensuring a smooth transition.
What happens to documents at the end of their lifecycle?
At the end of their lifecycle, documents can be securely shredded or archived, ensuring compliance with data retention policies and preventing unnecessary clutter.
How do I ensure the security of my stored digital documents?
Stored digital documents are safeguarded through encryption, user access controls, and regular security updates. Document management systems prioritize data protection to prevent unauthorized access.
See What Our Customers Are Saying