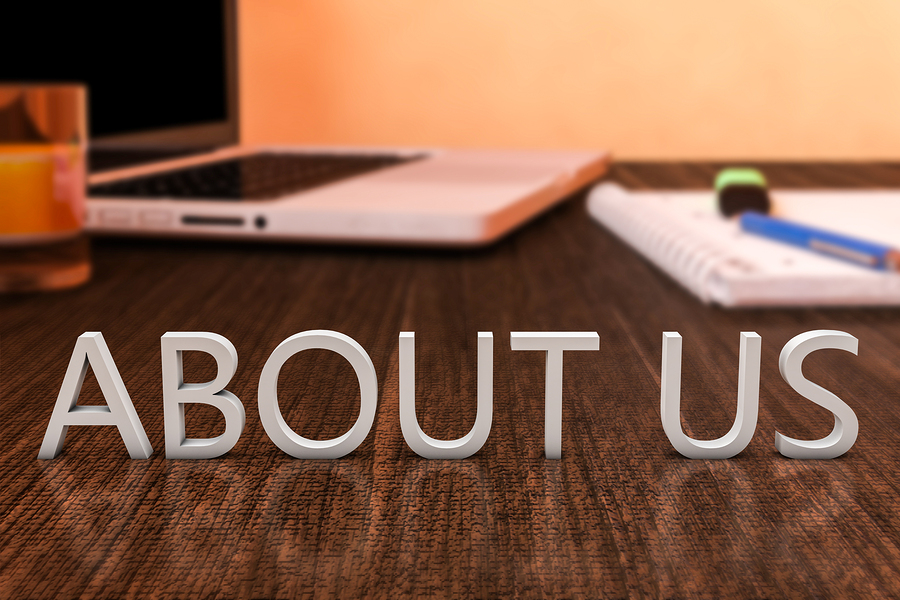 Records Nations helps businesses to manage their information more efficiently. We've been finding solutions for records information management for our customers for the last 20 years. Our extensive, nationwide network of document management, scanning, and storage companies gives us the ability to be a one-stop shop for your record storage and scanning services, no matter where you are in the country.
History of Record Nations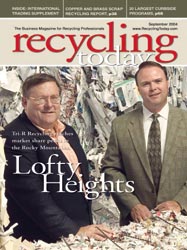 1977 – TRI-R Systems was founded by David Powelson as a limited partnership to engage in recycling of paper, aluminum cans, and metal. At that time one-stop recycling was revolutionary.
Scrap metal, waste paper, and containers were all recycled through different entities. Even the word, recycling had not yet been printed in dictionaries and it was not a category in the Yellow Pages.
1980 – Document management for confidential records started as a service to help companies comply with privacy requirements.
1994 – DataGuard USA was formed when it became clear that document management was an extension of corporate security and required a higher level of oversight than our existing recycling customers.
1999 – The first Shred Nations website is launched to help customers across North America.
2003 – Shred Nations was registered as a trade name. Regional and local providers joined the Shred Nations network to offer secure document management services across North America. Steven Hastert assumes the role of President of the company.
2006 – Scanning and Records Storage services offered through Record Nations.
2013 – Shred Nations serves document management customer 200,000. Opens network of drop off shredding locations to better serve homes with limited volumes to shred.
2014 – Shred Nations serves document management customer 300,000.
Custom Document Management Solutions: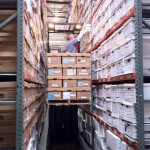 Records storage is the foundation for information storage at every business. There are records that need to be maintained for business reasons, and others for regulatory requirements.
An off site document storage service takes the headache and costs out of onsite storage. Records are stored in a secure, climate controlled facility, and documents can be delivered to the office when needed.
Off site storage saves money on office real estate costs and provides security that might be unavailable at a self storage unit.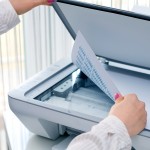 A 'paperless office' is something that is becoming a reality for many businesses. Medical practices are leading the way due to the requirements of the HITECH act, but more and more small to medium sized businesses are recognizing the benefits of having hard-copy documents available electronically.
Businesses are using document digitizing to convert paper records to electronic files to reduce their storage costs and increase their accessibility.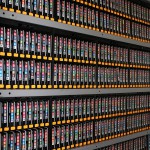 The move toward cloud storage for data is a reality, but storing data on magnetic media will be a viable alternative for years.
The mistake many businesses make is to either keep the backup tapes next to the server where they will prove useless if the disaster happens at the business or to allow employees to transport the tapes.
Tape storage not only provides a safe environment and a secure chain of custody when the tapes are being transported.
Record Nations can provide you with options for almost any document management needs. We offer a comprehensive line of services to help organize your business. Since there is not a one size fits all solution, our experts help create a custom solution to fit the needs of your business.
Record Nations offers a comprehensive line of document scanning services, let us help you find a customized solution for your document scanning or storage project today!  To get started, fill out the form or give us a call at (866) 385-3706.
Contact Record Nations Headquarters
Record Nations Location
777 S Wadsworth Blvd #3-250
Lakewood, CO 80226
(866) 385-3706
info@recordnations.com
Records management services across North America. Solutions for businesses and governments. We're staffed 7 days a week, so you can contact us any time!