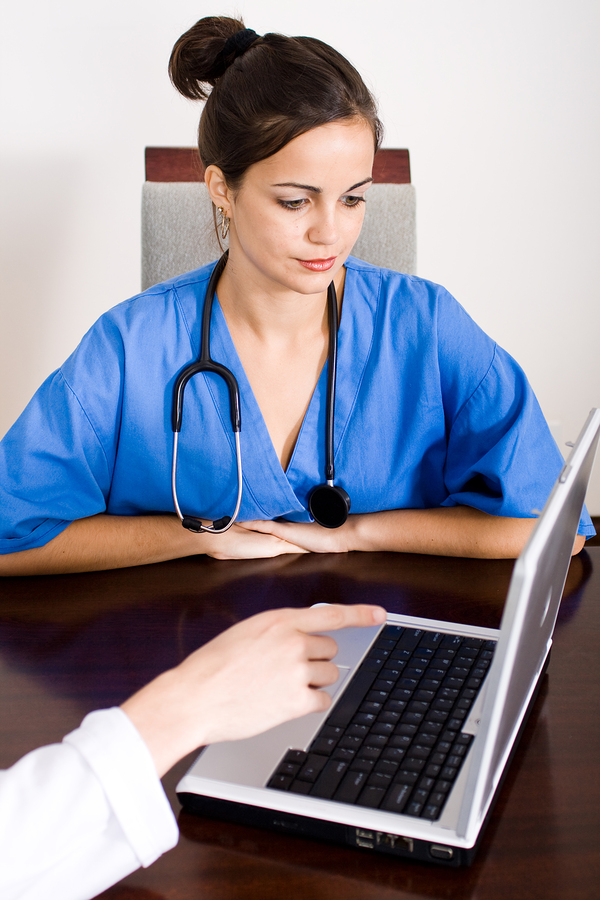 Although private practices have their fair share of patient files and information that they need to track, store, and share, hospitals that have hundreds of beds and thousands of patients, each with entirely different concerns, diagnoses and treatments. Medical records scanning works the same way for hospitals and private practices, you take paper files and convert them to digital format. The biggest difference is volume and the urgency required for patients.
Hospitals need access to critical patient information to ensure that they take the proper actions in case of emergencies, and to ensure consistent, ever-improving patient care.
Many healthcare networks have integrated electronic medical records to help handle the sheer volume of paperwork that administrative staff, nurses, doctors, and even patients have to manage.
The Benefits of Using a Medical Records Scanning Service
A document management company can help improve your processes, eliminate paperwork, and maximize the resources you have. Don't spend time sorting and re-filing patient records, go paperless and ensure that your hospital never misplaces a patient file.
Our network of local scanning professionals can help you:
Improve productivity by streamlining processes

Reduced labor costs by eliminating time-consuming steps that paperwork adds

Add the ability to scan multiple patient folders at once

Minimize the time it takes to prepare, file, and re-file documents and patient charts
Secure, Reliable Medical Records Scanning Services
From patient records to medical billing, Record Nations has found the experts in your area that specialize in medical record scanning, EMRs and more. We'll make the transition to a paperless office as easy as possible with services including: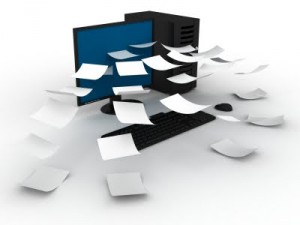 Backfile and Day Forward Scanning

Backfile Scanning allows you to convert your archived files in bulk. Select what files you want to convert, and our experts will take it from there.
Day Forward Scanning gives you the flexibility to access paper files and transition between your old document management system to a new, more efficient, and easier to use EMR System.
If your state requires you to retain hard-copy records for your patients, we also offer offsite medical record storage that allows you to store and access your files whenever you need them without having to deal with storing them somewhere in your office.
Optical Character Recognition and Data Extraction
OCR gives you the ability to search and index every aspect of your files with a quick keyword search, eliminating mistakes and improving productivity. Utilize Optical Character Recognition (OCR) and data extraction to ensure your records have accurate information and can be modified or edited quickly and easily.
Automated Document Routing, Billing, Coding and More
Would you like the ability to have a digital document routed to the appropriate area once it's submitted or scanned into the system? Our local providers can add that capability to your EMR to increase efficiency and ensure all patient files and patient information is passed along either internally or externally.
Document Conversion for Business Records
As you make the transition to paperless, you'll have the ability to eliminate costly and time-consuming paper processes.
Record Nations finds experts that take the time to help your organization reduce operational costs, improve patient care, automate hard-copy processes, and ensure HIPAA compliance.
Patient files and clinical records aren't the only thing that could be converted to a digital format.
Accounting files, personnel files, and critical or commonly-used forms can all be added to a document management system to help streamline your processes and eliminate all the paper in your office. Let our experts help relieve you of paper files forever!
Get Free, No-Hassle Quotes on Medical Record Scanning and EHR Systems Today!
Record Nations can ensure that you are hiring a medical record imaging provider who will handle your project in a secure manner. From patient record conversion to helping you pick out the right EHR system for the size of your practice, we're the experts. Our network of professional medical records scanning providers are ready and capable of handling your sensitive records.
Fill out the form or give us a call at (866) 385-3706. Within minutes of receiving your request, you will have free quotes from experts in your area that can help you.