Hospital & Healthcare Medical Record Scanning
Scanning and Document Management at Scale for Hospitals and Healthcare Organizations
Although private practices have their fair share of patient files and information that they need to track, store, and share, hospitals are in a different bracket of complexity and scale. With hundreds of beds and thousands of patients, each with entirely different concerns, diagnoses and treatments, it's vital to have a system capable of keeping track of everything accurately and efficiently.
Medical records scanning works the same way for hospitals and private practices, you take paper files and convert them to digital format. The biggest difference is volume and the urgency required for patients.
Hospitals need access to critical patient information to ensure that they take the proper actions in case of emergencies, and to ensure consistent, ever-improving patient care.
Many healthcare networks have integrated electronic medical records to help handle the sheer volume of paperwork that administrative staff, nurses, doctors, and even patients have to manage.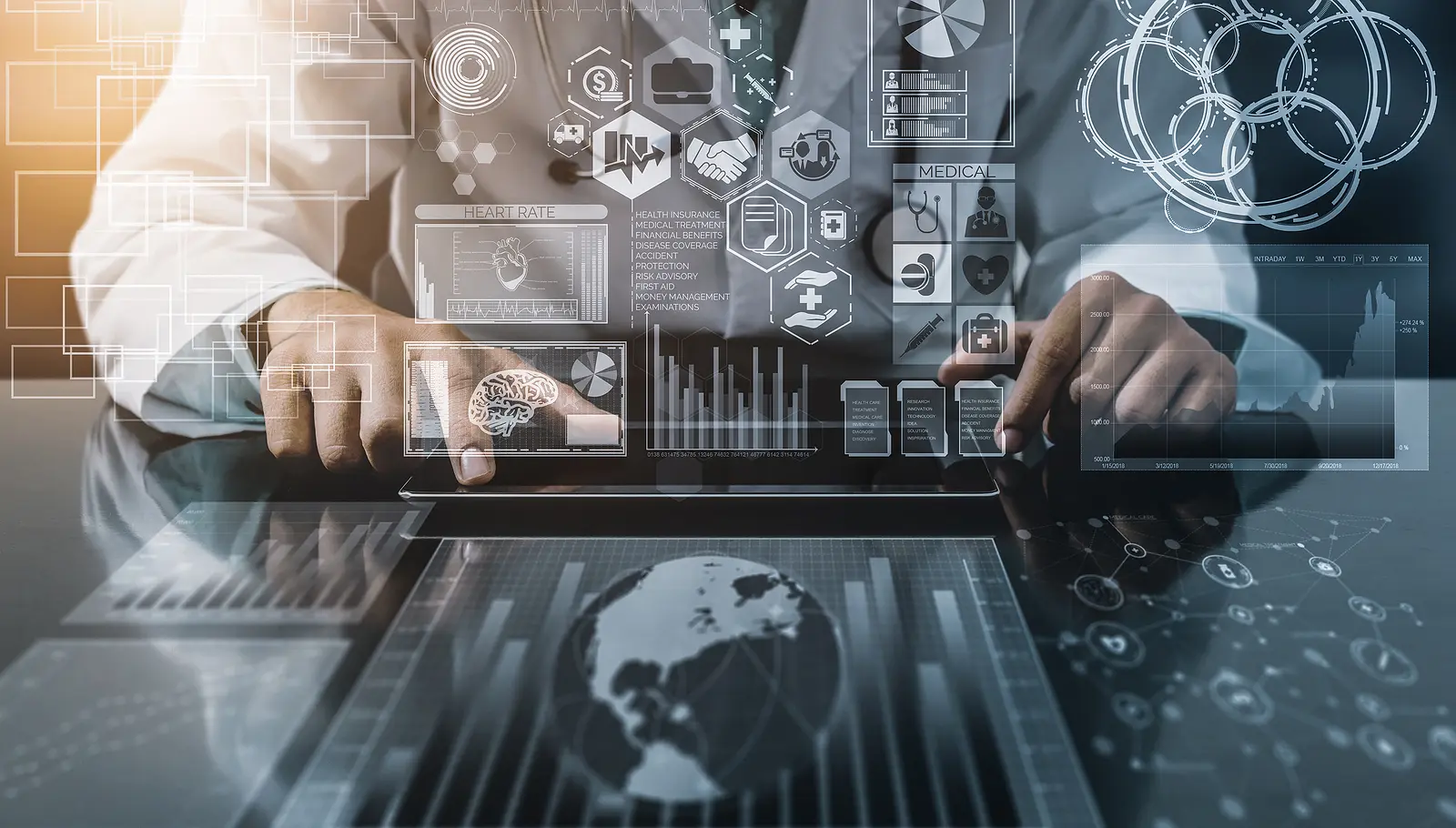 The Benefits of Scanning for Healthcare Organizations
A document management company can help improve your processes, eliminate paperwork, and maximize the resources you have. Don't spend time sorting and re-filing patient records, go paperless and ensure that your hospital never misplaces a patient file.
Our network of local scanning professionals can help you:
Improve productivity by streamlining processes

Reduced labor costs by eliminating time-consuming steps that paperwork adds

Add the ability to scan multiple patient folders at once

Minimize the time it takes to prepare, file, and re-file documents and patient charts
Frequently Asked Questions (FAQ) about Healthcare Scanning and Document Management Services
How Long Does Scanning My Medical Records Take?
With backfile and day forward scanning, a scanning service can scan and convert thousands of patient files and documents in just a few hours or days.
What is OCR and Why is it Important?
OCR gives you the ability to search and index every aspect of your files with a quick keyword search, eliminating mistakes and improving productivity. Utilize Optical Character Recognition (OCR) and data extraction to ensure your records have accurate information and can be modified or edited quickly and easily.
How Does Automation Help Healthcare Practices?
EHR systems and digital health document systems can automatically rout billing, coding, and patient documents to their appropriate area in the system, reducing administrative burdens and increasing efficiency.
Are EHRs and EMRs through Record Nations HIPAA and HITECH Compliant?
Yes, all of Record Nations' EHR and EMR partners offer services that are fully in line with HIPAA and HITECH regulations.
See What Our Customers Are Saying