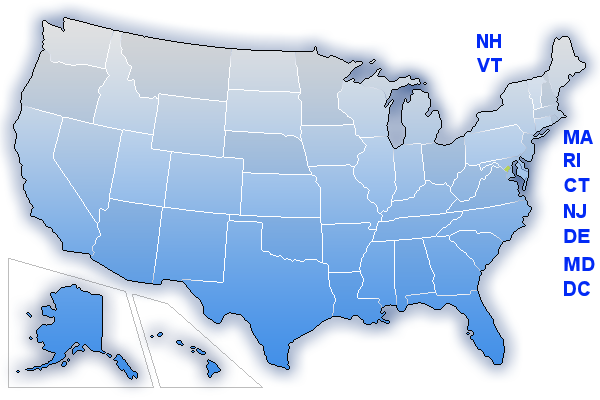 A scanning bureau is a great solution for converting large volumes of documents to digital images. They have the expertise and high volume scanners built for this type of job. But what about the person who just has a few hundred pages to scan?
We have developed a network of scanning locations to help. Just take your documents into the any of these locations and they can digitize your records. Depending on the size of the job they may be able to do the scanning while you wait. You get the records back on CDs or DVDs.
Walk in scanning combines the quality you expect from a scanning service for a price that fits your job.
To find the center closest to you just click on your state for local listings. If you have a bulk scanning project just let us know and we can prepare custom proposals for you.
Get Free Quotes On Document Management Services
Record Nations helps to improve your records management processes through digital document conversion and secure offsite storage, and will even help you set up your document management system.
If you have any questions, or know what you need, fill out the form to the right, or give our experts a call at (866) 385-3706.