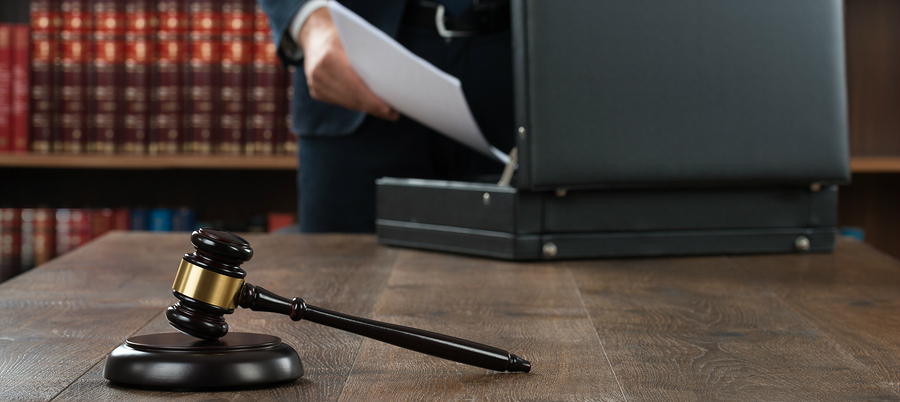 When trying to tackle the oftentimes difficult question of finding the the right information governance processes or document storage and management system to suit your business or practice, it's important to first look in the mirror, asking yourself of your own document management goals.
Some firms may seek a long-term off site storage solution to better manage their paper legal documents with long or permanent retention periods, while others may want to have a digital legal document management system where documents can be managed and accessed electronically.
So which option best suits your needs? Here, we highlight some of the greatest advantages available to a legal firm that opts for off site records storage, as well as some potential downsides and how options like document scanning and legal document management software can help to provide solutions to meet any legal practices' additional management requirements.
Advantages to Off Site Legal Records Storage
Regardless of the type of law a firm specializes in, legal practices often need to manage a significantly larger inventory of documents. Ranging from basic administrative paperwork and legal documents with long retention periods, to case files both old and new, a firm's legal library can quickly spiral to the point of there being no place to put new records.
Fortunately, this is where an off site records storage solution can come into the picture. Considering the inevitability of massive legal inventories in turn forcing the issue of limited office real estate, many law firms and legal departments instead will turn to off site storage locations in an effort to better optimize their use of floor space.
By removing the headache involved with self-managing rows of filing cabinets stuffed full of documents, firms can take advantage of a range of benefits that only just begin with more efficient use of space, including:
Removes Finding, Retrieving, and Refiling Documents
Off site records storage facilities don't just provide a place to shove your documents so they aren't in your way anymore. When legal documents are stored with an off site provider, they make organization a priority—ensuring documents are labeled, indexed, and always able to be quickly retrieved as needed. For further assurance, many locations additionally offer 24/7 document retrieval services.
Boosts Document Security
The legal industry often works with highly sensitive information, and while having locked filing cabinets might be a step in the right direction, there's still chances for an office break-in or for documents to be left out and slip into the wrong hands. With an off site facility on the other hand, the legal industry can get much needed disaster-protection, as all records are stored in locked, climate-controlled storage rooms.
Simplifies Legal Compliance Concerns
With laws including the Sarbanes-Oxley Act or HIPAA for the legal sector and other industries to be mindful of, it's crucial for document retention guidelines and destruction policies to be a point of emphasis for firms.
By working with an off site storage provider to help manage document retention policies, practices can simplify proper handling for legal documents through their lifecycle by assisting with establishing retention periods and document shredding processes.
Potential Off Site Storage Downsides and Alternative Legal Document Management Solutions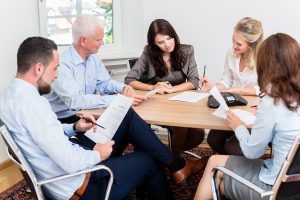 Compared to taking the difficult and oftentimes inefficient task of managing a large legal library head on, storing document inventories at an off site records storage facility can improve a firm's overall productivity and security security by leaps and bounds.
Despite this however, when it comes to documents a firm needs to constantly reference and distribute amongst attorneys and other necessary parties, accessibility to off site storage can become an issue purely because of the time it may take to reference documents.
Although an off site record storage solution can come with disadvantages some law firms and practices may want to avoid, there are however alternative options to consider—many of which compensate for what an off site records storage solution may be unable to provide.
Rather than clinging to traditional paper documents, law practices can instead go paperless by scanning and converting to digital legal documents and case files.
Providing many of the same benefits as off site facilities like heightened security with legal document management system encryption and password-protection or the ability to quickly locate and retrieve files at a moment's notice, legal document scanning and management completes the trifecta, offering additional benefits such as:
Improves Visibility and Accessibility
Digital legal documents make taking a single file and creating copies to share with other attorneys and employees a thing of the past. Documents that have been scanned into a legal document management system can be instantly shared and accessed by multiple authorized individuals—eliminating copying costs and the chances for duplicate files while at the same time amping-up accessibility.
The instant accessibility and ability to quickly sift through indexed litigation documents also comes with other helpful case assessment tools like eDiscovery to streamline the time it takes to find relevant and useful case evidence.
Secure Document Storage and Access Controls
Given the sensitive nature of most information related to a case, once documents are scanned and stored using legal document management software, each record can be encrypted and password-protected to provide firms a strong first line of defense.
For further protection, security clearance levels can be set to limit access to confidential documents, while version controls can help track when, how, and who edits or changes documents as well.
Less Paper Equals a Smaller Carbon Footprint
Not only is environmental-friendliness a reputation builder, a paperless legal practice helps firms to eliminate paper-intensive work processes, and the best part is, once you make the transition and scan all documents into a DMS, going "green" doesn't even require a recycling service, as there's no paper to discard in the first place.
Need Secure and Reliable Legal Document Storage Options? Get Free Quotes from Local Providers in Your Area!
Regardless of the type of law you practice or whether you primarily deal with paper or digital legal documents, proper document management is crucial to maintaining an efficient workflow and eliminating unnecessary labor and storage costs associated with past strategies such as trying to manage a massive legal library on site.
At Record Nations, we partner with a nationwide network in the top providers in off site records storage options and facilities, as well as a range of reliable legal document scanning and management service providers in order to provide the necessary storage options your firm needs.
For a free quote or to learn more about any of our available document storage and management services for the legal industry, simply fill out the form to the right of your screen, or just give us a call today at (866) 385-3706 for a list of free and competitive quotes from legal document management service providers near you.
Additional Legal Document Management Resources
Despite the fact that law firms and legal departments have long stuck to paper for a variety of reasons, the capabilities and potential of making the paperless conversion to digital documents can prove to be well-worth it. With a variety of benefits for your practice to take advantage of, learn more about why your firm should consider scanning legal documents here.
With potentially thousands of documents in a single case file to manage—let alone an entire law firm's record inventory—it's crucial that your practice has a well-established plan for how to manage legal documents. Learn more about alternative options to the tedious work of handling them in-house and how they can help to boost your practice's productivity in this in-depth white paper.