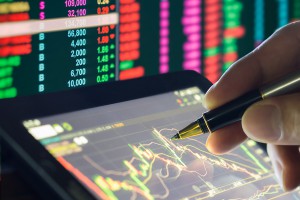 Financial institutions thrive on efficiency and accuracy. Scanning and management services transform your document system, increasing proficiency. Paper document management is slow, cumbersome, and limiting. With digital files, you will be able to extend your company's reach, reduce misfilings, and find files quickly.
Converting your financial documents is safe and easy with our specialized financial scanning services. Record Nations has a network of excellent scanning providers that will convert your documents into digital files. Digitized documents make it possible for your clients to virtually fill out applications, make deposits, review financial contracts, and more.
Combined with a customized document management system, your organization will be able to improve financial processes, stay organized, and efficiently access data to increase your success.
Financial Document Management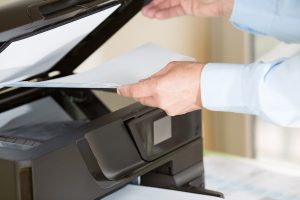 Financial document management is necessary in homes and businesses of all kinds. We can digitize a wide variety of documents to make them instantly available for viewing, editing, and digital storage. We can assist customers in any industry to better manage their financial documents and we offer specialized services for:
Mortgage, Title, and Insurance Companies
Accounts Receivable/Accounts Payable Departments
Escrow Companies
Homeowners Insurance Companies
Financial Institutions with mortgage and loan departments
Any property related insurance policy carrier
Financial Document Scanning
Record Nations offers comprehensive scanning services that are completed quickly and accurately. We use advanced imaging software and equipment to create clear, consistent digital files. We also offer day-forward and back file scanning services to minimize the number of documents you will need to scan immediately.
Here are some examples of financial documents that can be easily digitized:
Purchase and Sales Invoices
Accounts Payable/Receivable Documents
Ledgers
Delivery Tickets
Receipts
Contracts
Interest, Credit, and Financial Statements
New Account Documents
Investment Forms
Signature Cards
Loan Documents
CD/Time Deposit Documents
Client and Personnel Files
Tax Records
Debit and credit notes
We offer several services specifically designed for the financial industry. Our industry-specific services include:
Document Scanning for Remote Deposit
Web-based applications connect customers and financiers with commercial remote deposit interfaces. This allows businesses and individuals to scan and deposit into banks and credit unions.
Signature and Data Extraction
Our software has the ability to identify, crop, convert, and extract signatures and other data to simplify document processing. You will be able to verify and extract information from checks, financial statements, loan and mortgage applications, and other banking documents.
Automated Document Routing
Route scanned and digital documents quickly and easily with automated services. You will be able to instantly send documentation to the correct location with customized automation rules.
Invoice Processing
We utilize optical character recognition (OCR) to automate the input and editing of invoices. You will be able to select fields to populate automatically and index and import invoice numbers, dates, dollar amounts, and more.
The Benefits of Financial Document Scanning
Converting to digital files streamlines your processes, reduces risk, and increases efficiency. You'll have the ability to share, edit, and collaborate in a way that makes sense for your company. Instant access will speed up response times and improve productivity.
Your documents will be safer with our advanced security features and protected in the event of natural disasters. Low-tech hacking, misplaced files, and data exposure risks will be eliminated with electronic document management and storage. We comply with all national and state regulations including the Sarbanes-Oxley Act and the Check 21 Act.
Digital systems also reduce costs related to physical storage, printing, and time spent filing and searching through paper documents.
Get Free Quotes on Document Management Services for the Financial Industry Today
Effective document management is vital to the operation of all businesses, but even more important in the fast-paced financial industry. Record Nations will set you up for success with our industry-specific services and reliable document management solutions.
Give us a call at (866) 385-3706 or fill out the form to receive free quotes on financial document scanning and management services. Our providers will contact you within minutes to begin your project.