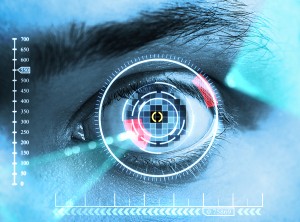 When companies convert to paperless offices with document scanning, it's important to understand how the process works. More importantly, it's vital to understand what these new digitized documents will be used for.
If the documents are just being scanned for archival or historical purposes, a simple imaging scan that just captures the document as a whole should be sufficient.
If you plan to alter documents and use them as active records, you'll want to convert the scanned image into a text document so that in can be easily updated at a later time. To do this, scanning companies use a software application called optical character recognition (OCR).
What Is OCR?
Optical character recognition (OCR) is the conversion of images that are typed, handwritten, or printed into machine-encoded text. It is widely used as a form of data entry from printed paper records. These records may include passport documents, invoices, bank statements, computerized receipts, business cards, or mail to name a few. It is a common method of digitizing printed texts so that they can be electronically edited, searched, stored more compactly, and displayed online.
The software analyzes the images and extracts the words contained in the text. They have become very accurate, and can even work with handwritten documents. However, messy handwriting will not have the same accuracy as printed text.
Structured data can also be extracted from the files. This can be done using data abstraction that puts the data into an electronic document management system like an EHR. Form data can also be extracted using this method.
Once records are in a text form, they can be altered by any document editing program. Common ones would be Microsoft Word or Microsoft Excel.
Customized Document Scanning Services for Your Business
Our network of scanning service professionals have extensive experience in helping businesses of all sizes migrate to a paperless office or digital filing system. We use proven methods combined with the latest scanning software and equipment to help create a very useful document management system that will change the way you do business.
We offer a full-service experience to help you manage your documents. Let a secure, professional company take the hassle out of your records scanning project. We'll help you find the document scanning service that works for your business, and then help you through every step of the process.
Get Free Quotes on OCR Conversion and Document Scanning Services Today
No matter what kind of scanning and document conversion services you need, Record Nations can help make sure that one of our local partners has the expertise to get your project started. From indexing files, making them easy to find, to creating editable documents through OCR software, our scanning professionals can help.
If you're ready to get free, no obligation quotes on your project, fill out the form, give us a call at (866) 385-3706, or contact us directly using our live chat. Our experts are ready and waiting to help find the right document scanning solution for your business. Within minutes, you'll have quotes from a local scanning pro.