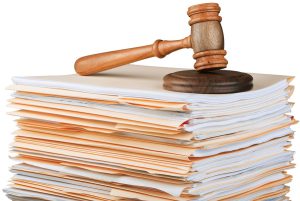 Legal document scanning services can significantly cut down on the amount of paper you have to handle, transfer, and file on a daily basis. Regardless of the size of your firm, scanning documents to an electronic or cloud storage system ensures that your documents are properly secured and accessible, protecting your clients' information and saving your employees valuable time.
Instead of spending time sorting through filing cabinets, you can access your documents instantly from the cloud.  The process to bring your practice to the digital age is an easy one as well. By utilizing day forward scanning, you can set up an efficient system to ensure all documents are digitized after a certain point, or within a certain amount of time.
The Document Scanning Process
The legal document scanning process breaks down into 4 simple steps.
Collecting and Organizing: You determine what documents you need to access on a regular basis, or documents you need to retain for ongoing or past litigation. During this step, it's important to make sure documents stay organized, as that organization will be the framework for the way they're organized digitally. Typically, this step in the process takes up the most time.
Scanning: For the scanning steps, there are two options. The first, and most economical, is an offsite option. You sort all of your documents into boxes, and a professional scanning company picks them up and transports them to their scanning location. Once there, the documents run through industrial level scanners, that can accurately scan hundreds or thousands of documents in just hours. The other option, which might be a necessity for some practice, is an on-site scanning service. In this case, a scanning company brings their scanners to you, and they complete the process at your practice's location.
Indexing – Once the documents finish scanning, the scanning services uploads them to a cloud or server-based index. These services come with a variety of features, and you can pick the ones you feel are the most valuable to your practice. Common features of a document management system for legal practices, offered by our partners, can be found here. https://www.recordnations.com/who-we-serve/legal/
Shredding and Storage: Finally, you decide which documents you can shred, and which you need to store. For legal documents, this will typically come down to federal, state, county, or city retention requirements. 
Benefits of Legal Document Scanning Services
You save money in the long term, as your files become more accessible, and your employees can focus on their actual work
Reduces the amount of storage in your office or in a secure storage location
Gives your entire office access to all of your case files through a system, that indexes, categorizes and allows you to edit every legal document that's in the system
E-Discovery lets you search for documents using phrases or keywords
Legal Document Scanning Services and More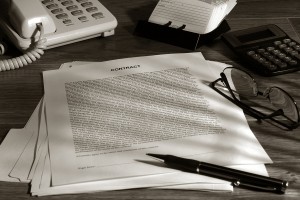 Any document scanning company on our nationwide network can scale to the requirements of any-sized law firm.
Let Record Nations help you to scan, label, index, store, and retrieve files more efficiently. We offer any kind of scanning and organization that you might require, including:
Data Conversion Services
Document Prep, Scanning, & Indexing
Coding Services & Custom Tabs
eDiscovery (Electronic Data Discovery)
Electronic Document Storage, Digital Archiving & Database Management Services
Legal Database Load File Generation
Bates Labeling and Numbering Services
Full-Text Document Imaging and OCR, including PDF and TIFF Blowbacks, and more!
Get Free Quotes on Legal Document Scanning Services Today!
Record Nations helps law firms and practices scan their records securely and make them easily accessible to the right people. We offer on-site and off-site scanning services to ensure that your documents and file remain confidentially secure.
To get free quotes today, fill out the form or give us a call at (866) 385-3706. Within minutes of receiving your request, you will have customized quotes from experts in your area that can help you with your legal document scanning.  We also offer a variety of legal document management software solutions.
If you'd like to learn more about legal document scanning, check out our blog!