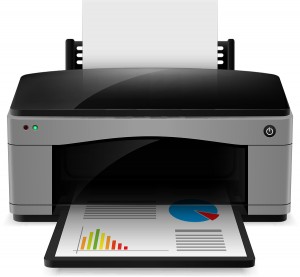 When it comes to document scanning, most businesses have scanners onsite, or they work with companies that can help them scan their important business documents, records, and files for them, helping them make a seamless transition to a paperless office.
If you only have a few things to scan, or want to make sure the job is done right, a scanner that you purchase for your home might not fit the bill.  Most companies don't have the ability to handle relatively small projects- so the question remains:  Where can you take a handful or box full of documents to be scanned?
Walk in scanning is one of the best ways to make sure that your documents or pictures are handled appropriately, and it doesn't cost that much to do! It's a is a way to bring a small stack of paper to a location that has a scanner, and they will help make sure that everything is scanned for you appropriately.
Some people want to have their scanned documents stored onto a hard drive, and some people are alright with just having their documents emailed to them.  Figure out exactly how you want to handle your documents in order to find a walk in scanning facility that will be able to handle your needs.  The process itself is pretty quick (depending on how many documents you have), and is very easy.
Most companies will charge per page, but the price gets lower the more documents that you have.  If you have something that you need to have stored digitally, walk in scanning is the way to go!
Are you looking for a walk-in scanning location near you? Record Nations Can Help!
A walk-in scanning center is a great solution for converting large volumes of documents to digital images. They have the expertise and high volume scanners built for this type of job. But what about the person who just has a few hundred pages to scan?
We have developed a network of scanning locations to help. Just take your documents into the any of these locations and they can digitize your records. Depending on the size of the job they may be able to do the scanning while you wait. You get the records back on CDs or DVDs.
Walk in scanning combines the quality you expect from a scanning service for a price that fits your job. To find the center closest to you just click on your state for local listings. If you have a bulk scanning project just let us know and we can prepare custom proposals for you.