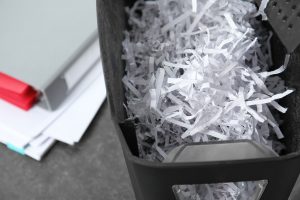 Document destruction is one of the most important parts of your document management process.
It's imperative to shred inactive records that are past their required retention times. This also includes documents that have been scanned and imported into a document management system. Destruction not only helps you remain compliant with various laws like HIPAA and FACTA, but also minimizes the odds of any sensitive information falling into the wrong hands.
Choosing the right shredding service depends on an array of factors. This includes the volume of documents, whether you need recurring or one-time services, and if you need to witness the shredding.
Document Shredding & Destruction Services
From mobile shredding to hard drive destruction, Record Nations has built a nationwide network of shredding providers who can help you with all of your shredding needs.
Here's a list of some of the document destruction services offered: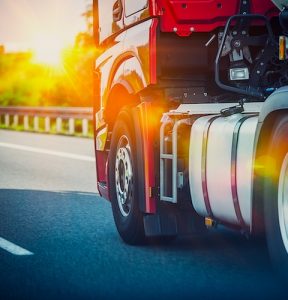 Mobile shredding brings the shredding directly to your location with an industrial shredder in a secure mobile truck.
This service allows our local contractors to come to you and shred your documents on-site while you watch. Mobile shredding is charged at one flat-rate and you won't have to leave your office.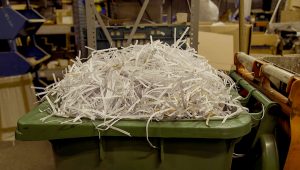 This service is ideal for larger shredding projects. Off site shredding brings a truck to your location to pick up the lockable document bins you've been given. The documents are then transported to a secure facility. Once there, your paper will be shredded with thousands of other documents.
It's one of the more cost-effective ways to ensure your files are shredded without having to drop them off at a shredding company.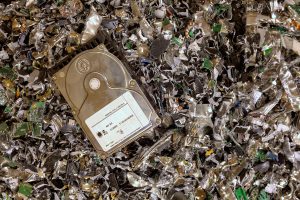 Simply formatting a hard drive doesn't truly destroy data. There are a range of ways identity thieves or corporate spies can recover that information and use it against your company.
With hard drive destruction services, you can ensure the platters in your hard drive are rendered completely unreadable. Afterwards, you're given a certificate of destruction that verifies the service was completed.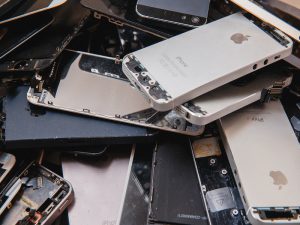 Retiring old office equipment and cell phones might seem like an easy task. However, there's still a lot of critical information that can be easily recovered from that equipment if it's not properly destroyed.
Electronic media destruction services ensure your electronic media is completely destroyed by shredding. We offer secure and total destruction of hard drives, computers, fax machines, and various other electronics. Recycling of any reusable parts is also included in this service.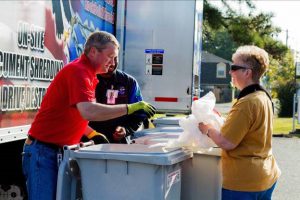 Shred events allow community members and business clients to safely dispose of their files. A mobile shred truck is parked at the event to destroy documents on site.
Partner with Record Nations to host a community shredding event to promote your brand within the community, creating lasting relationships with future clients. We guide you through the entire process, including connecting you with a local provider and ensuring you have all the tools you need to make your shredding event a success.
Get Free, No-Obligation Quotes on Document Destruction Services Today
Don't let improper document destruction put you at risk for a data breach. Record Nations can find a local document destruction company that combines all your document management systems at an affordable price.
For free quotes on shredding services today, give us a call at (866) 385-3706, fill out the form, or contact us directly using our live chat. Within minutes you'll receive quotes from document destruction companies in your area.