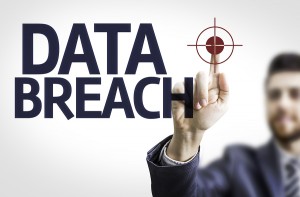 In 2014, home improvement superstore Home Depot was rocked to its foundations by a massive data breach that left an estimated 56 million credit and debit card numbers of customers exposed and available to hackers.
With far-reaching consequences, this example of modern threats to business data and information is only one instance of the potential impact of a data breach.
While consumers may be more troubled by what they may have to personally lose in the face of these threats to privacy, business owners are in all likelihood much more concerned with the other side of the equation—the overall cost of a data breach to a business.
Although a data breach can happen many ways—from improperly disposing of old paper records, to a digital hacker stealing the payment information of your consumers—one thing remains constant: their cost to a company is massive.
According to the IBM sponsored 2015 global study on the cost of a data breach by the Ponemon Institute, which examined over 300 companies in 10 different countries, the average business is dealt a $3.5 million dollar blow for a data breach, marking a 15 percent increase in the total cost of a data breach from 2014 to 2015.
To help both break this head-reeling number down, the following article outlines some of the top factors and repercussions of a data breach in order to give you better idea of how your business could be negatively impacted.
Lack of Data Security Leads to Fines
In order to assure consumers that they can safely make purchases without fear of their personal information being lost in a data breach, both federal and state legislation on information security and privacy for businesses is strictly enforced.
A better-known federal example, the Health Insurance Portability and Accountability Act (HIPAA), regulates protected health information like Social Security numbers and medical record storage, and has been the source of numerous infractions alone. In 2010 for instance, a settlement was reached with well-known Rite-Aid, who agreed to pay a $1 million fine after leaving patient prescription information in dumpsters.
To add insult to injury, violating state information security laws like Georgia's Senate Bill 475 can also add an additional fine on top of regulations which may be already enforced for federal violations. By not properly handling sensitive information and just potentially leaving room for a catastrophic data breach to occur, fines as high as $10,000 can be additionally imposed on your business.
Scare Away Customers Both New and Old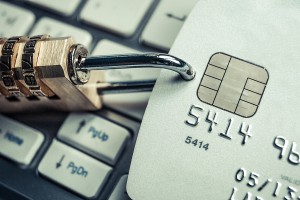 In the midst of the holiday shopping craze near the end of 2013, US discount retailer Target was hit by a massive data breach that targeted the store payment terminals and exposed thousands of consumers' personal information.
Since the company's store model and products mirrored other retailers including Kohl's, Walmart, or Costco, Target found their consumers able to easily turn to their competition, leaving Target to flounder in the wake of disaster.
Even after proper action and steps are taken to ensure the matter is resolved internally, a data breach can sometimes linger externally, creating a ripple-effect that lingers on to haunt even the largest of companies and strike fear in the hearts of their once-loyal customers.
Data Breaches Damage Public Relations
In the event of a data breach occurring, a company can be faced with difficult decisions to make regarding public relations policies, as made evident by the example of Target's disclosure methods following the data breach in 2013.
Although public relations officials may strive for your company's customers to be as informed as much as possible—especially if their personal information were to be at risk—Target's initial disclosures and later revisions to the actual impact of the 2013 data breach left many of their customers angry and frustrated with the uncertainty of the situation.
Even by remaining tight-lipped until the true scope of the damage can be unveiled—as in the case of Home Depot—speculators and investors alike are left to question what goes on behind the veil, potentially hurting stock values or pushing customers into the arms of waiting competition.
Get Free, No-Hassle Quotes on Data Breach Protection Services!
Record Nations specializes in helping companies to find record storage and management services that can assist you in protecting your business from a potential data breach. By making the small investment in the safeguards needed to prevent a breach, business owners can save themselves the exponentially larger cost of sensitive company information being compromised.
To get started, fill out the form to the right, or give us a call at (866) 385-3706 today! Within minutes of receiving your request, you will have free quotes from experts in your area that can help to match your company budget and needs.
Additional Resources
Security is the number one priority for both businesses and professional record management companies alike. Check out Record Nations' helpful guides and tips to learn more about how to protect your company from hackers, identity thieves, corporate spies, and other competitors.