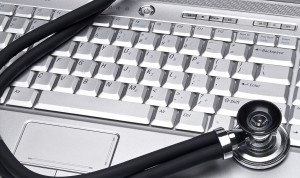 Once you have converted all of your medical records to an EHR, it is important to keep a standard policy for how the patient information will be documented. Everyone in the facility should follow the same documentation principles in order to eliminate any confusion.
Not only is organization necessary to run a successful practice, it becomes an even higher priority when considering using electronic documents. Consider these documentation principles when deciding on a standard Electronic Medical Record Policy.
EHR Documentation Principles
Precision
Use specific language and avoid vague or generalized language. The record should always reflect facts, and it should be written using only factual statements. Examples of generalizations and vague words include patient doing well, appears to be, status quo, as usual. If an author must speculate, the documentation should clearly identify speculation versus factual information.
Be Objective
Chart only objective facts and avoid using personal opinions. By documenting what can be seen, heard, touched, and smelled, entries will be specific and objective. Describe signs and symptoms, use quotation marks when quoting the patient, and document the patient's response to care. Personal opinions do not belong in patients' records.
Be Thorough
Document the complete facts and important information related to an event, course of treatment, patient condition, response to care, and deviation from standard treatment (including the reason for it). Make sure the entry is complete and contains all significant information. If the original entry is incomplete, follow guidelines for making a late entry, addendum, or clarification.
Other Documentation Issues
Organizational policies must address the use of approved abbreviations in the health record. It is important that everyone in the practice is using the same abbreviations for the same words.
Organizations must also consider whether they will allow cutting and pasting and how they will handle cut-and-paste content from one entry to another.
Find the right EMR system for your Practice
Record Nations works to help make sure transferring to an organized document management system is seamless. We specialize in helping you find a contractor that's right for your businesses to help you get organized, store, and scan documents.
If you are interested in learning more about the document management services that we can provide, fill out the form to the right, or give us a call at (866) 385-3706.