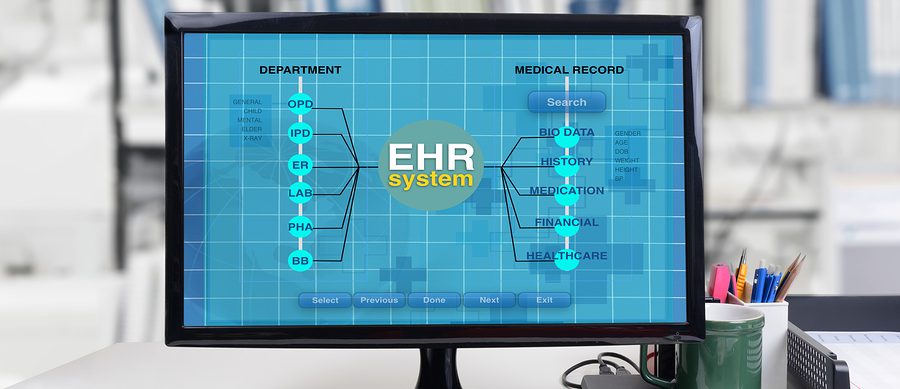 EMRs & EHRs in Modern Health Care
In this week's video blog, learn about the uses of electronic medical records and electronic health records in health care practices, along with the key differences between the two and the convenience and security benefits that each offers.
How EMRs & EHRs Help
In health care, the times are a-changin'.
In the past several years the US health care system has been undergoing serious changes—one of them being a transition to electronic medical records and electronic health records (EMRs & EHRs).
Besides boosting efficiency and cutting costs, recent laws mandate the "meaningful use" of EMRs & EHRs, further spurring the growth of the new technologies.
Everyone Benefits
Errors are reduced and health care is improved with fast access to accurate and updated records
Records are more complete and clear—eliminating having the decipher scribbles
More complete information means more accurate diagnoses
Sharing EHRs can reduce duplicate testing, saving patients and providers time, money and trouble
Improved information access makes prescribing medication safe and more reliable
Promoting patient participation can encourage healthier lifestyles and more frequent use of preventative care
ARRA's "Meaningful Use"
The American Recovery and Reinvestment Act (ARRA) required all healthcare providers and professionals to adopt and demonstrate "meaningful use" of EMRs by the start of 2014 to keep their existing Medicaid and Medicare reimbursement amounts.
As defined by HealthIT.gov, "Meaningful use" of electronic health records (EHR), includes using digital medical and health records to achieve the following:
Improve the quality, safety, and efficiency in managing patient health and reduce health disparities
Help improve coordination between care providers and improve public and population care
Engage patients and family with tools like patients web portals
Maintain security and privacy of patient health information (PHI) using encryption and other security best practices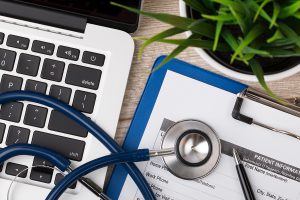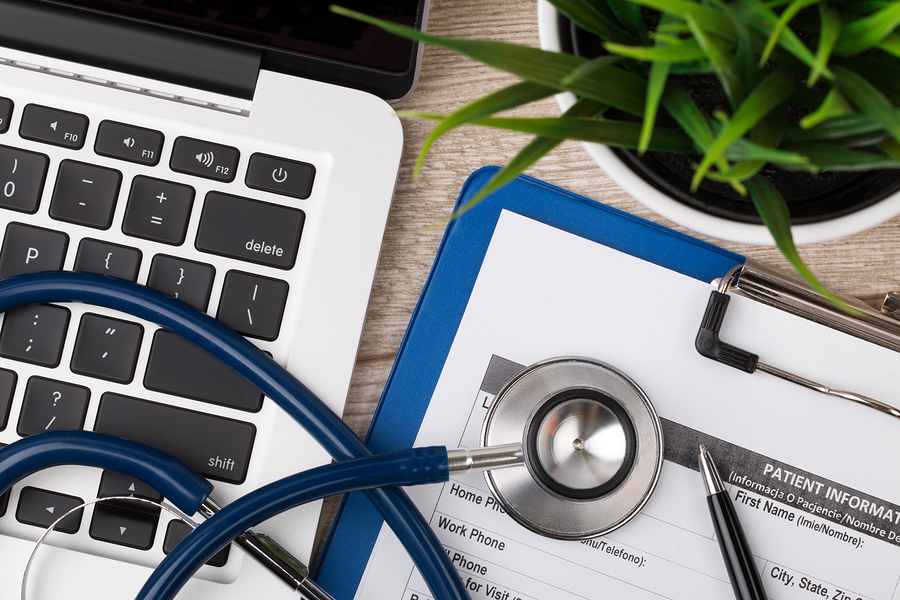 What's the Difference?
Although the terms EMR & EHR are used interchangeably, there are actually distinct differences between the two.
Electronic Medical Records (EMR)
An electronic medical record (EMR) is a digital version of a patient's chart from an individual practice.
An EMR is made up of a patient's medical history & diagnoses or treatments by a particular physician, specialist, nurse practitioner, surgeon or other provider.
Electronic Health Record (EHR)
Electronic health records (EHRs) are digital versions of records as well, but they are a more comprehensive overview of a patient's medical history.
EHRs are made to be shared with other medical providers, meaning authorized users can instantly access their EHR when patients visit different health care providers.
Comparing the Differences
| | |
| --- | --- |
| EMR | EHR |
| Provides more in-depth data tracking over time | Simplifies sharing up to date, real-time information |
| Gives reminders for patient screenings and checkups | Access to tools for clinical decision support (CDS) |
| Improves patient care from the individual provider | Full medical history, from x-rays & labs to patient allergies |
How EMRs & EHRs Are Being Used
Since their adoption, EMRs and EHRs have shown their many benefits and simplifications for tracking patient care.
The use of EMRs and EHRs in health care today is helping to improve its efficiency and reduce the cost of modern medicine.
EHR Adoption Among Office Physicians
In 2004, only 21% of office physicians had adopted some form of an EHR system.
By 2015, roughly 9 in 10 (87%) office-based physicians had adopted an EHR.
Over 3 out of 4 (78%) had adopted a certified EHR, and more than half (54%) were using a basic EHR.
Since 2008, office-based physician adoption of any type of EHR has more than doubled from 42% to 87%, while adoption of Basic EHRs has more than tripled from 17% to 54%.
EHR Adoption Among Non-Federal, Acute-Care Hospitals
In 2008, less than 1 in 10 (9%) of all acute-care hospitals had adopted an EHR system.
Among small, rural, and critical access hospitals, in 2008 as few as 1 in 20 (5% on average) were using an EHR.
By 2015 though, over 4 out of 5 (84%) of hospitals had now adopted EHR systems, including small (81%), rural (80%), and critical care (80%).
EMRs and EHRs in Action
| | |
| --- | --- |
| EMR | EHR |
| EMRs are only used by individual providers for diagnosis and treatment | EHRs are used to share info with providers and staff from multiple organizations |
| EMRs are not meant to be shared outside of the individual practice | EHRs allow patient records to move with them to emergency rooms, labs, and pharmacies—as well as across state lines |
EMR/EHR System Types
There are two primary options for EHR systems.
Cloud-Based Systems
In a cloud-based EMR and EHR system, a patient's data and information is stored on external servers.
EMRs and EHRs are more accessible via the web, requiring only a computer with an internet connection.
Since systems are web-based no software or hardware needs to be installed, and IT requirements are reduced.
Server-Based systems
Server-based EHR systems store data in-house, requiring hardware and software to be installed.
Although it's not remotely accessible, as long as users are on network EMRs can still be quickly retrieved.
Because server-based systems don't rely on the internet, they're also typically faster and more capable, making them ideal for hospitals and large health practices.
Ready to Transition to an EMR & EHR System?
Get started using EMR and EHR software and scanning services with Record Nations and our nationwide network of experienced providers.
To get free quotes in just minutes, give us a call at (866) 385-3706 or fill out the form on the right.