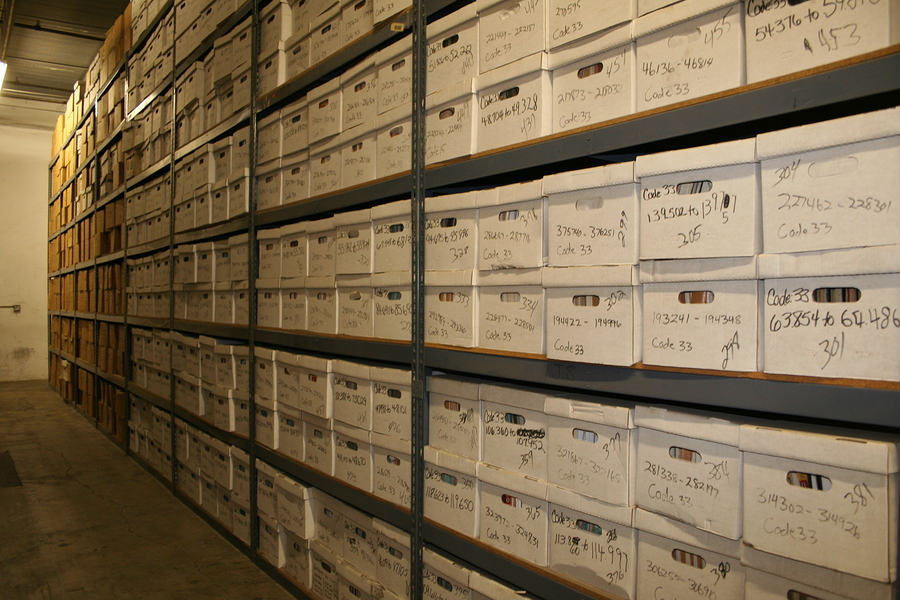 If you are looking into offsite record storage, you may be wondering just how much space you will need. We can help break down the size of your project by bankers box to documents by inch to help you get the best estimate.
How to Measure Your Documents by Inch
If your documents are stacked or on a shelf, the best way to estimate how many boxes for storage you will need is to measure by inch.
On average, there are 150 to 200 sheets of paper per inch of space on your shelf or cabinet. This depends on how tightly packed your documents are.
How Many Documents Fit into a Bankers Box?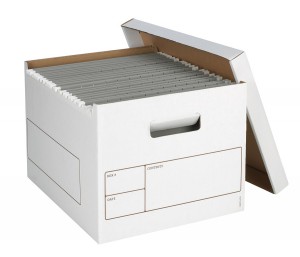 Now that you know how many sheets are in an inch, you can measure how many will fit into a bankers box. A bankers box dimensions are 12.5′"W x 15.5′"D x 10.5′"H.
That means for every 13 to 16 inches of documents you have, you will need 1 bankers box.
How Many Documents fit into a large file box?
The dimensions of a large file box are 15′"W x 24′"D x 10.5′"H.
Depending on the type of paper and the amount of file folders that you have in each box, you can fit approximately 4000 to 4500 sheets of paper.
That means for every 22 to 24 inches of documents you have, you will need 1 large file box.
How Many Boxes do I Need for Offsite Record Storage?
Determining the number of boxes you need for offsite record storage varies on which size storage box you are using.
Divide the total inches of documents you have by the depth of the file box you intend to use to get the total number of documents you need.
Need Help Calculating How Many Offsite Storage Boxes You Need?
If you need help calculating the cost of an offsite record storage solution or finding a storage facility, we can help. We have experts to help you with all of your document management questions.
If you think that document scanning might be a better option for your business, check out this article on How to Count the Documents You Have to Store or Scan.
We offer you free quotes from our network of local storage providers in your area.  Simply fill out the form to the right, or give us a call at (866) 385-3706 for a free quote today!  
Within minutes of receiving your request, you will have free quotes from experts in your area that can help you.