Passwords have been our primary source of security since the beginning of the digital age, and their origins can be traced back to ancient times. As technology progresses, hackers with malicious intent find new ways to crack passwords and steal information.
As society delves deeper into the digital world and we rely on technology for more of our day-to-day transactions, the risk of our private information getting into the wrong hands goes up.
Because the password system is so simple to implement and is a universal option for securing data, we have developed an infographic outlining the best password practices.
Use these tips to avoid common password mistakes that make you vulnerable to simple hacks, and to create a strong, foolproof password.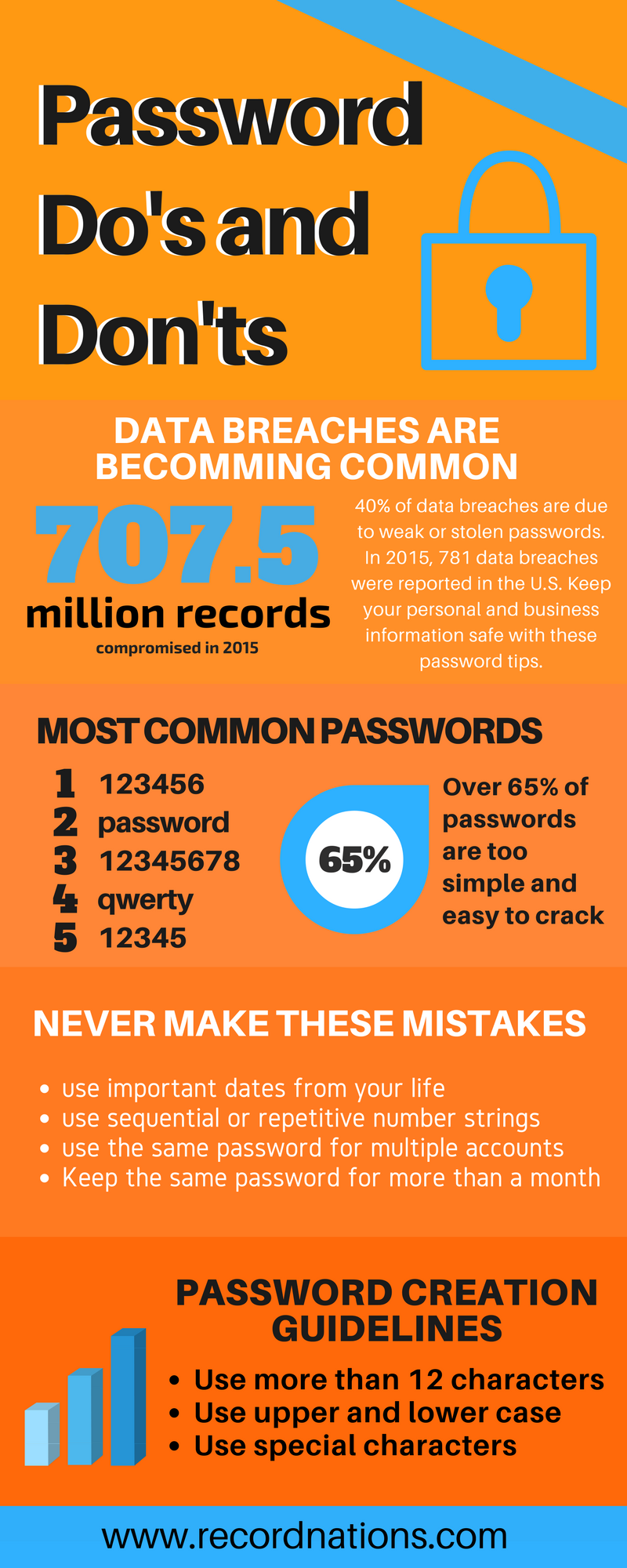 Find a Better Way to Increase the Security of Your Data
Record Nations is devoted to helping businesses both small and large keep their information organized and secure. We understand the growing pressure companies are under to keep employee, customer, and sensitive business information safe.
We partner with secure scanning, data storage, data backup, and electronic document management companies across the U.S. to help businesses find the best security services at the best price. Call us today at (866) 385-3706 or fill out the form on the right and we will get you several FREE quotes on secure services near you.
With data breaches on the rise, there is no better time to start taking as many precautions as possible to protect your private information. While passwords continue to be a primary way to secure data, other options are available. Record Nations helps make the transition to a safer workplace easy.