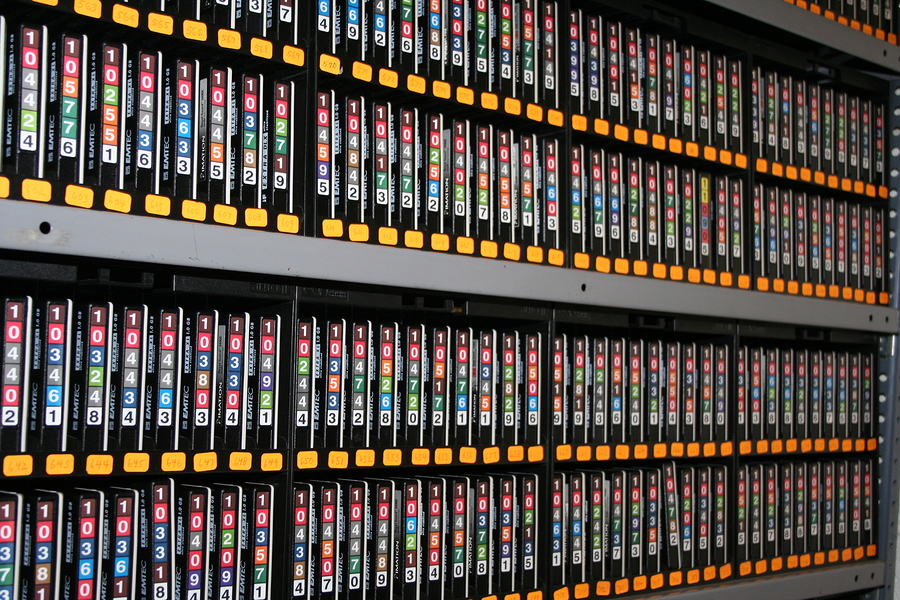 Data breaches can be very expensive for any business. And the larger the breach the larger the fines. The FTC and HHS have issues judgments for millions of dollars against companies and organizations that have exposed their patients' and customers' private information.
No company has data breach fines in the budget. Even more frustrating for theses companies is how easily the breach could have been prevented. That is because the breach was the result of a backup tape being lost.
Since they could not identify where the tape was they were required to notify everyone who may be at risk It is likely most tapes were never used for nefarious purposes but that does not affect the need to send out a notification and face fines.
The are a few steps that must be taken when transporting any backup tapes.
Encrypt your data. Before any data is taken out of the server room either electronically or on a backup tape it should be encrypted. This prevents the loss of data if any tape is lost. This is the first step and tapes should still be carefully transported.
Use professionals. Don't leave your backup tapes to anyone. Courier services simply don't provide the security you need when dealing with your companies sensitive data. Find a tape rotation service that covers your area.
Tracking. Each tape should be inventoried at each step of the process. A system should be maintained that details the disposition of every tape in real time. Then if any tape turns up missing there is a scan of the last time it was moved and who signed it in.
There are always a few things you should avoid:
Employees taking the tapes home. If you want to know how tapes get lost then here is your answer. There is no tracking or check in process. It is impossible to know if the tapes ever arrived at their destination.
Reduce stops. Tapes get lost when then have to make extra stops. If they are sitting in the front seat for stops at the dry cleaner or grocery store they are more at risk for turning up missing. Even more dangerous would be taking mass transit.
Keep them dry. It may seem basic but keeping the tapes in cases reduce the stress from heat and moisture on the tapes. This prolongs the life of the tape.
Looking for a Backup Tape Rotation and/or Vaulting Service?
At Record Nations, we take all the hassle out of finding a tape vaulting service that works for your company.  We will help you figure out what you're looking for and put you in touch with secure local tape storage and vaulting experts, and make sure that you have the access you need to retrieve a backup tape if you need it.