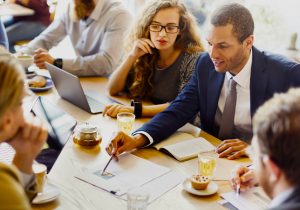 There are frequently asked questions about document scanning, records storage, and document management systems—so here we do our best to provide all answers.
This section is meant to help answer some of the ones we get asked the most the services we offer.
If you instead want to speak to one of our experts in person, no problem. We're here to help answer any question you have in any way you need.
Give us a call at (866) 385-3706, send us an email at info@recordnations.com, or just fill out the form to the right!
Click on any of the links below to learn more:
About Record Nations
What's the best way to contact you?
How long will it take to get quotes for my project?
How much lead-time do you need to schedule and start a requested service?
How do you figure out how many documents you have to store or scan?
Why Use an Online Document Management Marketplace?
About Our Scanning and Storage Services
What is the average price of a scanning job?
How much do you charge for document and records storage?
Do You Have Industry-Specific Document Scanning Services?
Where do we do our document scanning?
What's the turnaround time on a scanning job?
Where can I scan my documents to, and what's best for my business?
About DMS and Cloud Storage
How can a Document Management System help my practice?
What is File Sharing, and how is that different from Cloud Storage or Cloud Backup?
Scanning & Document Storage Laws
Get Free Quotes on Document Scanning and Storage Services
Record Nations offers a comprehensive line of document scanning services, and our experts can help you maintain your records storage needs regardless of format, from hard-copy records to the transition to a paperless office.
Let us help you find the right document storage solution for your business. To get started, fill out the form to the right, or give us a call at (866) 385-3706.