One of the most important factors in making sure that your business is running smoothly is the way you manage all of your important documents. Who do you rely on for such an important task? Do you spend the extra time out of your own busy schedule to make sure that all of the necessary records are spoken for and organized effectively? Do you trust your associates with such a big responsibility?
Because there are so many documents that you are required to keep track of, this process can take up a large chunk of time. Rather than spending time that you likely do not have, or pushing a responsibility so vital to your business onto your associates, you now have another option.
Who Can I Turn To?
Instead of seemingly wasting your associates', or especially your own time managing hundreds of files, there are professional document management companies that are ready to take the time and stress off of your hands.
Whether you're just looking to find someone to store and organize your hard-copy records, or you're interested in switching to a paperless electronic document management system, a professional records management company will allow you to spend more time focusing on the other important aspects of your business.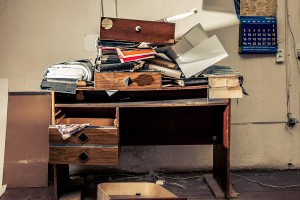 "What if I have a very specific process when it comes to my document management needs?" you may ask. Well rest assured that you can be as meticulous, or as carefree as makes you feel comfortable about the way in which you prefer your records to be organized.
Running a business involves a lot of different factors that are difficult to manage single-handedly. Allowing an experienced company to take over responsibility of your important records allows both you and the rest of your employees to utilize that time working on everything else that may otherwise go unnoticed, as well as provide you with a sense of relief in knowing that such an important aspect of your business is well taken care of.
Interested in a Professional Document Management Solution? Get Your Free Quote Now!
Save yourself and the rest of your employees some wasted time and energy by looking into a professional document management company for your business! Record Nations is here to help you find the best solution. Just fill out the form on the right, or give us a call at (866) 385-3706.