By Cassie Phillips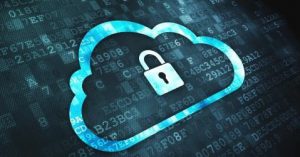 There's never a time when backing up your files is a bad idea. Whether your computer is just for personal use or you tend to use it for business, chances are you'll be a lot happier having your files on hand if it crashes. The unfortunate truth is that your device could get infected with malware at any moment and quite easily so.
It's not an uncommon occurrence, and if it happens, you may not have a chance to recover any of your files afterward. Though you can and absolutely should use a security suite and a Virtual Private Network (VPN) whenever you use the internet, no one is immune to cyber attacks online. Prevention with security programs is a good place to start, but don't forgot to backup your files as well.
You can do this manually, but it's typically much more convenient to use a program that will help you out with some added features. If you're looking for all the bells and whistles or aren't quite sure how to backup your computer to begin with, here are some of the best programs available to assist you in doing so.
ShadowProtect Desktop
When it comes to doing a thorough job efficiently and effortlessly, ShadowProtect Desktop is a top choice. Not only can it do most of its job automatically, it can also periodically update the files being backed up and even has an option to allow you to split the backed up file into smaller pieces so you can put it onto multiple DVDs or Blu-ray discs.
The downside is probably the cost; at close to $90, it's fairly expensive for private usage, but if you're doing anything commercial or store any really valuable data on your device, it comes highly recommended. It's also great if you're planning to migrate the data on one device to another.
NovaBACKUP
Nova focuses on making your backup experience secure and simple. Their service encrypts the data you're backing up to prevent it from being stolen or falling into the wrong hands. They offer a cloud-based backup system, meaning you don't have to worry about losing any of your precious physical copies.
On the downside, their service basically requires internet access to get the fullest use out of it. It's not appropriate for machines focused only on offline usage (anything secure, such as devices only connected to intranet). Their service is also subscription based, so while its initial price tag of around $50 sounds pretty good, keep in mind you'll need to pay that on a recurring basis.
Acronis Backup & Recovery
The service offered by Acronis is interesting because of just how many platforms it supports. Whether you're using it to back up your PC, a Linux based system or even VMware, they've got you covered. Their service is also a traditional form of backup software, meaning you'll own it once you purchase it (although they also have subscription models available).
A perpetual license for their standard PC service will run you about $90, so it doesn't come cheap. They also have services available for servers for considerably higher price tags, but then you're also handling much larger amounts of data. Their service has cloud integration as well, so it works both offline and online.
Genie Backup Manager
Genie offers quite a few different options for their services. First, if you're buying for multiple systems, they give you a considerable discount from their regular price of around $50 (as low as $30 for multiple devices). They also try to help save space by compressing backed up data as much as possible. And on top of all that, they allow you to back data up to pretty much any form of media, from flash drives to other hard disks, DVDs and the like.
Unfortunately while they offer file encryption, it's only 128-bit. Top-notch encryption reaches up to 256-bit, which is considerably more secure than 128-bit. At the very least, there's some form of protection for your files, so not just anyone can break into them. Their interface is pretty simple as well, so no need to worry about learning how to use it.
EaseUS Todo Backup Free 9.0
Admittedly the last one doesn't exactly roll off the tongue, but the function is definitely there. Allowing you to back up just about anything, EaseUs Todo Backup Free (which we'll just call Todo from now on) gives you a truly free option. While they do offer more premium versions, Todo is great for users trying to perform a backup without spending a lot of money.
Of course the free version doesn't come with all the shiniest new features, but it solves the problem of backing up the whole system. If you're looking for the more advanced features, other versions are still cheaper than most other companies, at around $30 and $40 (for the personal and business versions, respectively).
To do sometimes offers sales as well, so you may be able to get their paid software for even less. They have a money-back guarantee, but I'd probably be less concerned with getting your $30 back than with actually protecting your critical data.
Protecting Your Data
This article just touches the tip of the iceberg when it comes to backup software, and though these ones are some of the best available, I would encourage you to make your decision based on the features you're likely to use and need. Certain backup software thankfully has added protection for your device integrated into the program itself, but don't forget to arm your computer with security programs as well. Keeping a backup of your files is just one aspect of protecting your personal information online, and those who learn how to protect themselves and utilize great software tend to have the least worries while browsing the net.
Overall, keeping more than one backup handy is a wise choice too, and it's best to do this by using different hardware (such as SD cards and flash drives) and/or keeping a backup stored on more than one computer. Thankfully, protecting your data can be simpler than it sounds when you have the right software on hand, and many of these programs make the process a breeze!
Get Free, No-Hassle Quotes on a Backup System Today!
Record Nations provides record storage and data backup options via a network of highly specialized partners nationwide. We have over 20 years of experience in document and data management services, and will help you select a customized backup system that fits exactly what you need.
If you are looking for record management solutions such as cloud or offsite storage, look no further. Record Nations can help your business with all its document needs.
Give us a call at (866) 385-3706. or fill out the form to the right for more information or a free quote.