While making the initial transition to an EHR system helps to provide some immediate benefits over paper medical records management, it's important that you also stop periodically to evaluate whether or not you're getting the max benefits from your system.
In this video or transcript below learn more about some of the most important things to be sure you have covered with your EHR, including staff trainings, optimized EHR system templates, patient portals, and last but not least conducting regular self-audits and improvements.
The EHR System Efficiency Checklist
After implementing an EHR system, it's important that you're taking all steps possible to ensure you get the most for your money.
Among others, some of the most important things to check off the list include:
Not doing work your EHR can handle
Regular employee training
Ensuring system template efficiency
Utilizing patient portal systems
Self-auditing and updating systems accordingly
#1: Don't Do Work the EHR Can Handle
First and foremost you need to ensure your EHR system is best configured to match your workflow.
Systems can simplify and speed up basic charting using process prompts for example, leaving your staff extra time for more productive purposes.
#2: Be Sure Your Staff Is Fully Trained
In terms of an EHR system's potential benefits, it's important to remember that devices and technology are only as smart as their users.
When a new EHR system is introduced or changes need to be made, be sure to conduct training workshops and provide reference documentation for your staff to help detail the various system functions and how to use them.
#3: Ensure EHR System Templates Are Efficient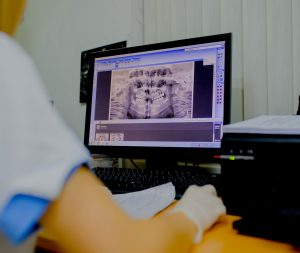 A common roadblock for EHR systems is an initial struggle to get used to the new format.
Many basic EHRs use hard-coded templates made to emphasize system simplicity, but their inflexibility often causes frustration.
As a result, it's important to work with your IT team to create system templates that will improve work efficiency and reduce time constraints for your staff.
#4: Utilize Patient Portals
For providers, patient portals provide an opportunity to streamline workflows, reduce operating costs, and promote patient engagement.
For example, using patient portals allows patients to get help from their providers without needing to make an appointment or take up staff members' time by constantly being on the phone.
Besides simplifying patient to provider communication, other common and valuable uses for patient portals include:
Retrieving lab results
Scheduling future appointments
Paying medical bills
Updating medical charts and insurance providers
Asking physician questions directly
#5: Audit, Update, and Improve Your System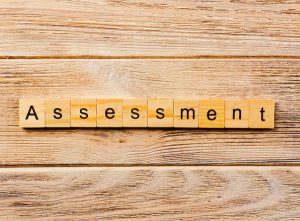 Beyond initially implementing an EHR system, it's important to regularly audit and keep track of how it performs in everyday use.
During audits get input from everyone beyond IT teams, and when there are opportunities for improvements be sure to make the necessary changes and adjustments to maximize system efficiency.
Are You Getting the Most Out of Your EHR System?
Join Children's National Medical Center, Kaiser Permanente, and other medical providers we've helped to boost and improve their EHR system efficiency.
To get started with free and no-obligation quotes on EHR systems, EMRs, and other medical records management services from nearby providers, fill out the form to the right, or just give us a call at (866) 385-3706. Within minutes of receiving your request, you'll receive customized quotes from experts in your area.