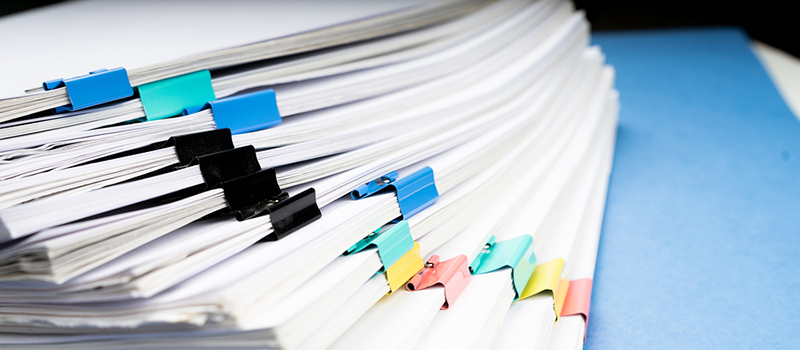 There are a number of different factors that play into the cost of a scanning project, including how much prep work may be involved and deciding where and how you want the scanning project done.
The most important thing to consider when calculating the cost of your scanning project is how many pages you have to scan. A larger project not only takes more time but may cost up to twice as much depending on whether your paperwork is single- or double-sided.
How Double-Sided Documents Impact Pricing
The standard average price for document scanning is about 7-12 cents per piece of paper. If your documents are double-sided, the price will increase to about 14-24 cents per piece of paper.
Let's say your scanning project is for a single letter file box of paperwork. If you don't know exactly how many pages you have, you can estimate that each file box contains around 2,700 single-sided pages (or 5,400 if the paperwork is double-sided).
For a scanning project of single-sided documents, you can expect to pay between $189 and $324. You can expect to pay about twice as much, between $378 and $648, if the documents are double-sided.
Check out the chart below for price estimates of scanning project sizes of 1, 5, and 10 letter file boxes.
| Cost | Single-Sided | Double-Sided |
| --- | --- | --- |
| Per Document | 7-12 cents | 14-24 cents |
| 1 File Box (~2,700 Documents) | $189 to $324 | $378 to $648 |
| 5 File Boxes (~13,500 Documents) | $945 to $1,620 | $1,890 to $3,240 |
| 10 File Boxes (~27,000 Documents) | $1,890 to $3,240 | $3,780 to $6,480 |
Have Single- or Double-Sided Documents That Need Scanning?
Record Nations partners with a large network of scanning services across the United States. Fill out the form on the right or give us a call at (866) 385-3706 for a free no-obligation quote from service providers in your area.