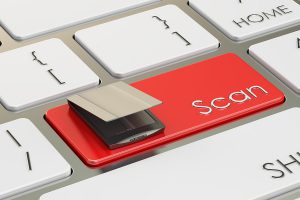 Document scanning services are one of the best ways to make the information you have in your business quickly and easily accessible to any and every employee whom requires access.
Do you want to eliminate the lost time and costs associated with locating and storing paper documents?
Hiring a records scanning service to convert your paper files to digital will empower your employees, increase their productivity, improve your business processes, and eliminate waste.
Document Scanning Services For YOUR Business
Record Nations works with an extensive network of document scanning professionals that have experience working in virtually every industry.
Here's how a document scanning service works:
You call or fill out the form on the right with your business specifications for document scanning. Our information specialists will work with you to find local providers in your area that can meet your records scanning requirements and present you with competitive quotes in just a few minutes. You decide which service works for you (there is no obligation to choose any of the service options).
After you choose your provider, they will contact you and set up a schedule and iron out the details to complete your document scanning project. Our network of scanning service partners has extensive experience in helping businesses of all sizes migrate to a paperless office or digital filing system.
We use proven methods combined with the latest scanning software and equipment to help create a very useful document management system that will change the way you do business.
From organizing your files to be scanned to choosing the right document management system for your business, we can find the right solution for your business.
Get Free, No-Hassle Quotes on Document Scanning Services
Record Nations is your answer to finding a high-quality, document imaging system to optimize your information workflow. Your document management operations will dramatically increase in productivity with a professionally-installed system in place.
To get started, fill out the form on the right or give us a call at (866) 385-3706. We'll have free, no-obligation quotes to you in minutes.
Document Scanning Services for Any Industry
Our expertise bridges a variety of industries, including, but not limited to:
If you'd like to learn more about document scanning, visit our articles section and check out our RIM blog.