Document Scanning Services
Digitize with Ease: Professional Document Scanning Services
Are you looking to increase efficiency, enhance accessibility and security, and reduce costs in your office? Record Nations is your trusted partner in transitioning to a paperless environment through our comprehensive document scanning services. Whether you prefer a gradual transition or need all your records digitized at once, we've got you covered.
Our cutting-edge scanning solutions are designed to simplify the entire process, benefiting your business in multiple ways. By converting your records into digital formats, you not only save money but empower your employees with more time to focus on essential, core tasks.
Discover the advantages of a digital document system today with Record Nations, and elevate your business to the next level of growth, productivity, and success.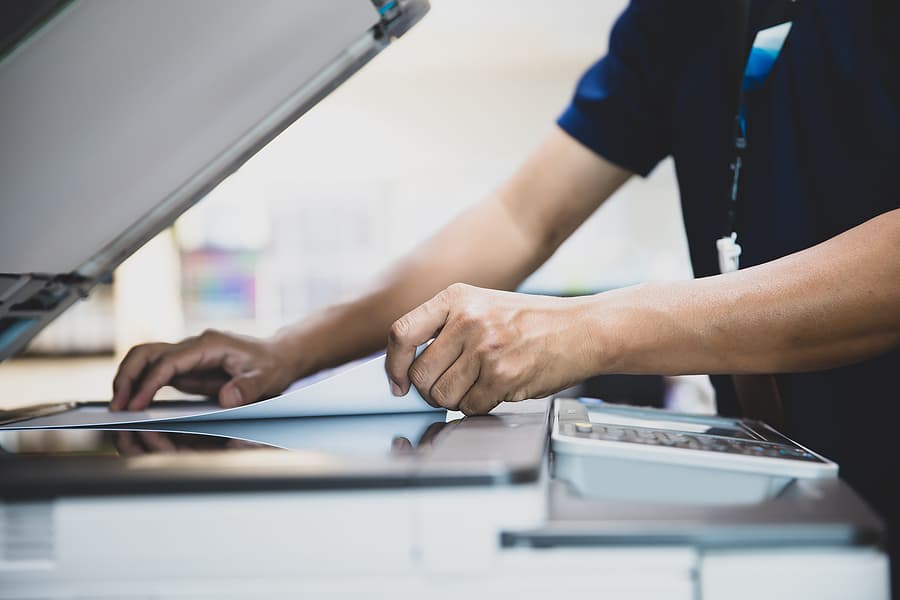 Benefits of Going Digital With Professional Document Scanning Companies
Improve Workflow
Digital documents can be found, retrieved, and shared instantly. Your team will be able to collaborate more effectively and respond to customers without delay. With customers expecting their needs to be met on increasingly shorter timelines, every minute and hour saved is crucial. Additionally, digitizing your operations ensures you and your employees can work from anywhere, and at any time.
Increase Security
By implementing your scanned documents into a digital storage system, you can boost security with features like automatic data backups, encryption, and access controls to limit who can see these files. In addition, your service provider can shred your paper copies after they are scanned to reduce your chances of a data breach or identity theft even more.
Control Spending
Scanning documents costs just cents per page and reduces storage, printing, and mailing expenses. It also reduces the long-term costs of paper storage and organization. Once those documents finish uploading to the cloud, they remain there for as long as you need them.
Preserve Your Company Records Forever
Not only does document scanning decrease the number of physical documents around the office, but it also helps to preserve your company's records. There is a lot of value that comes from records and maintaining documentation throughout the years. Document scanning helps to preserve this memory while also pushing the organization toward a more modern future.
See What Our Customers Are Saying
What Is the Document Scanning Process
Collection
Collect and organize the documents your business wants to digitize. The first step takes time, but the scanning company will index the documents based on your desired organization.
Transport
If you select an off-site option, our providers will take your documents to their secure scanning location. If you choose an on-site option for legal or regulatory reasons, the provider will bring their scanners to you. Typically, an off-site service provides a more affordable option, but for some businesses, an on-site solution is necessary.
Preparation
When your documents arrive, they will be inspected and processed to prepare for scanning. During this process, anything that could impair the scan process gets removed. This includes paper clips, staples, or anything that would cause failed scans.
Scanning
Each of your documents will be scanned on high-resolution scanning equipment and OCR software to create clear digital files. Your files will be indexed, organized, and double-checked for quality control.
Digital Documents
Once the scanning is complete, your files will be stored and delivered to you via secured cloud storage, an encrypted drive, or uploaded to an existing document management system.
Completion
Your physical documents will be shredded, stored off-site, or returned to you. In addition, you can opt-in for day-forward scanning.
Taking Full Advantage of Document Scanning Services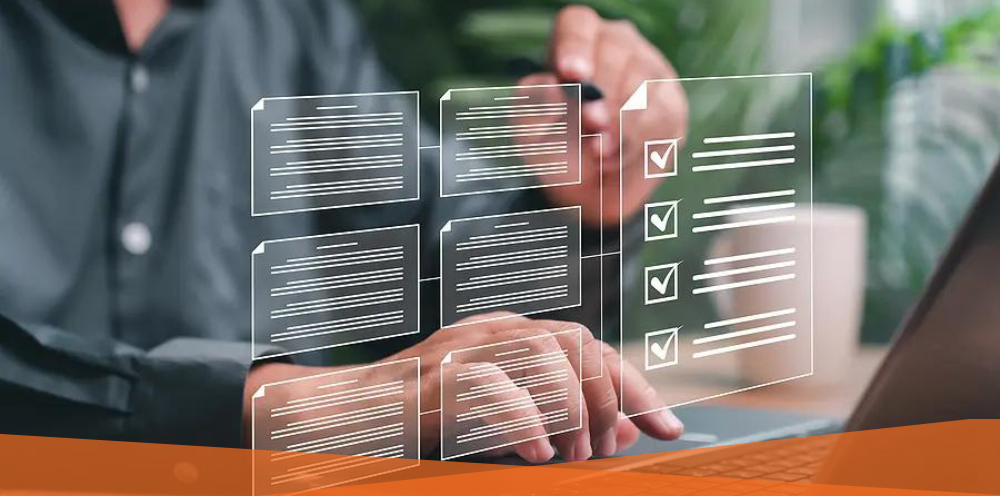 Optical Character Recognition (OCR)
Transform your documents into any format while making the files editable and searchable. OCR analyzes text in the documents and translates the information into readable text characters. This enables computers to interpret the data within documents, allowing you to search, edit, and store digital images. OCR helps increase business efficiency, accessibility, and more.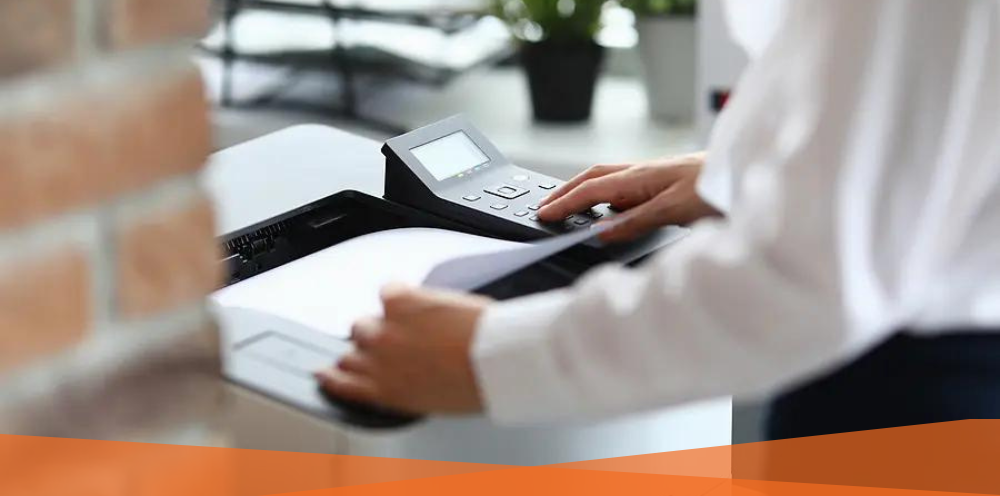 On-Site & Off-Site Scanning
Depending on the service provider, both options are commonly used for transforming documents into digital. On-site scanning digitizes the documents at your business making it a convenient and compliant option. Off-site will transport the documents off-site to perform the digitizing and then bring them back to you.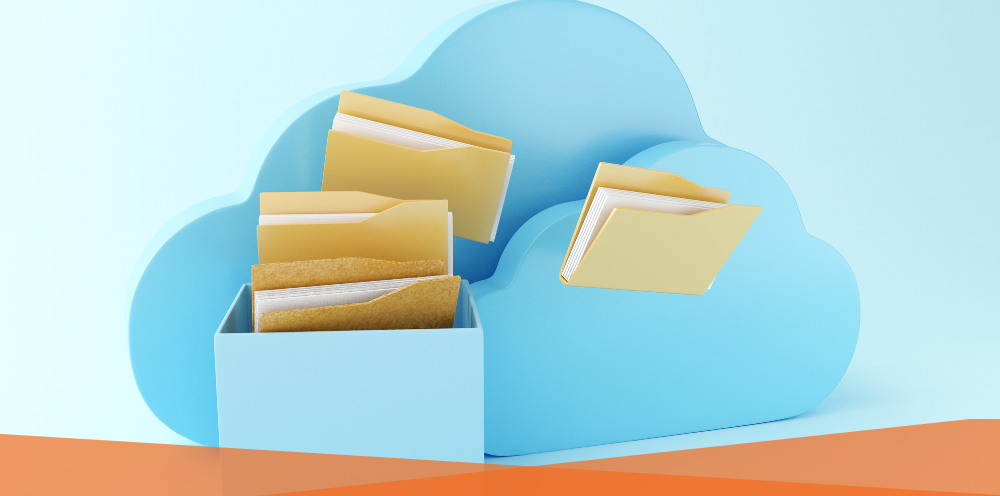 Digital Document Storage & Management
If your business does not already have a system in place, Record Nations can connect you with a cloud storage service or document management system (DMS). These services will boost your security and keep your digital documents organized. By shredding the old copies after implementing a digital storage service, you will be keeping your office space clear and free of risk.