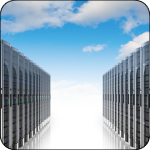 The digital age has provided so many opportunities for businesses and individuals alike. Information can be gathered, sorted, and distributed in mere minutes compared to the slow alternatives presented in other outdated forms of communication.
This provides businesses with unprecedented and even limitless potential to attract and attain new and ever expanding customers while finding new and innovative ways to solve problems.
However, having all of this information stored, for example on one laptop, can create the potential for a devastating catastrophe if that said laptop were to be dropped, stolen, lost, or attacked by a virus. Luckily, backing up important data can prevent the loss of vital information if a problem were to arise.
The Most Commonly Used Data Backup: file-based backup
The original purpose of the file based data backup software was merely to backup a very simple version of the file and transfer the information from one location to another. Typically, this is the data backup version that most people are familiar with and the solution most commonly employed.
This is due to the fact that information can be transferred to a multitude of different media: hard drives, flash drives, and even into online storage. The process itself varies widely in options for the user.
Online data backup to offsite storage
It should be noted the importance of offsite data storage for businesses. Online offsite storage can be a great resource for companies because this allows files to not only be replicated but also be stored in a different place than the main computer.
If files were to become compromised or damaged on the main computer, the offsite online software has the ability to retrieve their own copy of the missing or damaged data. Another benefit is that the online software can, for example, be scheduled to backup the data to fit the needs of the business.
File based backup solutions: when is the best time?
Some software has the ability to replicate and store data either after the files were created or even after the files were edited allowing the user to access different editions of the same file. Advantages include having more control over the backup process.
Improvements in disk imaging have created new types of backup storage
What was once an unrealistic backup solution has come a long way with the advancements in technology. Disk imaging was originally used to clone all of the information from a disk. The problem arose because all data was cloned, the important data as well as what is considered blank or empty was also carried over. This caused the newly copied files to contain huge images that took up too much space.
Those reluctant to explore disk imaging should know that the advancements in technology have allowed disk imaging to no longer be defined by such limitations. Disk imaging no longer uses a cloning technique but instead information is read and processed, and options are available to add, edit, remove, or compress information. This allows for smaller images and becomes a more realistic solution for data backup especially for those with large volumes of data needing to be backed up.
Which is the best software for backing up data?
This is a loaded question and the answer is not merely to choose one form of data backup, assuming one is better than the other. Rather, companies should evaluate their needs and then decide which option will best fit those needs, given a budgeted amount of resources the company is willing to invest in this project.
Such resources include the time needed to first implement the new procedures and then educate staff. In addition, the money will play another huge factor because a company may have to pay for services, hardware, software, and even for a professional. All of these things need to be considered to successfully choose which option is best and how to properly implement a safe procedure.
Get Free, No-Hassle Quotes on Records and Document Backup Today!
Record Nations provides data backup services and document imaging for input into a secure document management system via a network of highly specialized partners nationwide. We have over 20 years of experience in document and data management services. If you would like a custom quote for your data backup or storage needs give us a call at (866) 385-3706 or fill out the form to the right.