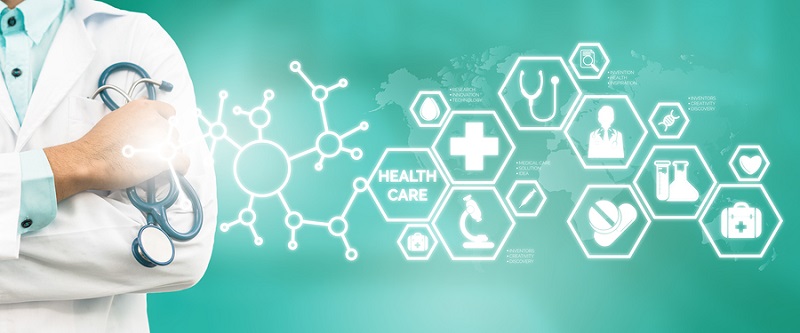 From a hospital administrator's perspective, the introduction of an electronic medical records (EMR) system may seem daunting. That's one of the reasons the Federal Government stepped in to provide grant money to assist with this conversion.
HITECH mandated that hospitals must provide evidence of EMR system conversion for 80% of patients to receive further grant funding. However, there are a variety of benefits of EMRs for both the patient and the healthcare provider.
As the adoption of electronic medical records continues, healthcare providers must convert to digital records management. In this article, we have outlined the ways EMRs benefit both the patient and the service provider.
The Benefits of EMRs
Benefits of EMRs to the Patient:
The transfer of medical records between offices is less time-consuming and much more efficient.
Hospital stays are reduced with more efficient processes and automatic routing of medical information.
Fewer mistakes are made that could affect patient care since patient information can be easily accessed and stored from any department, hospital, or practice.
Patients can take a more active role in managing their health from quicker test results and progress tracking.
Benefits of EMRs to the Healthcare Provider:
Processing medical records electronically allows businesses to move faster and function more efficiently, reducing administrative costs.
Storing patient records electronically is significantly less expensive than storing and securing records onsite or utilizing an offsite medical storage facility.
Immediate access to patient information reduces the opportunity for medical errors, minimizing the chance of affecting patient care.
How a Healthcare Provider Can Use EMRs to Increase Consumer Confidence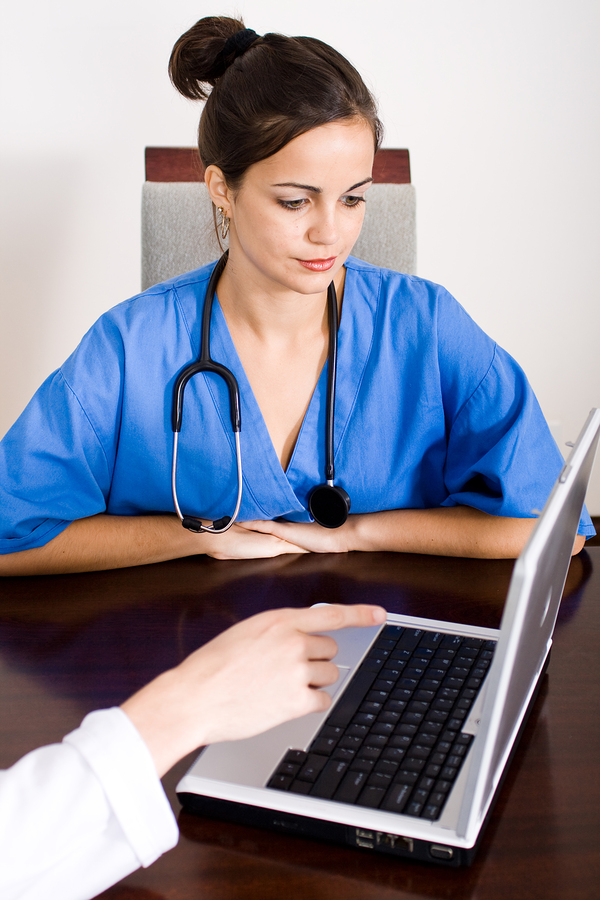 Unfortunately, some healthcare providers are not adopting this technology as quickly as others, and this can have negative implications. Resisting conversion to electronic medical records may reduce the healthcare provider's credibility from the consumer's viewpoint.
The modern physician has instant access to all of the patient's medical details using a computer or tablet. In comparison, the physician who is writing notes on a paper chart may appear outdated to a younger demographic. In addition, handwritten notes can cause confusion or transcription errors if the handwriting is messy.
Patients are also able to take a more active role in managing their health. With EMRs, they can review test results, track progress, and communicate with their healthcare providers more easily.
What Steps Can Be Taken to Transfer to EMRs?
Train Support Staff to Scan and Shred Medical Records
Office support staff may be able to help scan and shred documents which will require time and money. FACTA compliance requires that all office support staff have ongoing training to manage document destruction.
Once the office support staff is trained in proper document destruction, the process of document scanning and destruction can be very lengthy and could lower the quality of other work if not properly managed. This could lead to critical mistakes in other areas of the healthcare provider's practice.
Hire a Professional Service to Scan and Shred Documents
A professional scanning service will provide secure processing and shredding of medical records along with a certificate of destruction for your records.
In addition to security, professionals ensure HIPAA and FACTA compliance when converting to an EMR system. Contracting with professionals is also more efficient and cost-effective than training support staff in document scanning and medical record disposal.
Discover the Benefits of EMRs Today!
Record Nations can ensure that you are hiring a medical records management provider who will securely handle your project. We have a network of experts in medical records scanning and storage services that will make your transition to EMRs painless.
To get free quotes today, fill out the form, use the live chat, or give us a call at (866) 385-3706. Within minutes of receiving your request, you will have free quotes from EMR experts in your area who can help you.