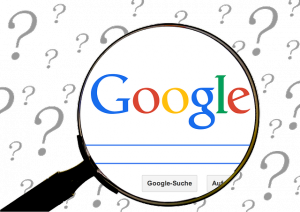 Google Health was Google's attempt at entering the electronic health record playing field. However, the project fell flat when Google confirmed that it would stop funding the project in June 2011. While the personal health platform failed, it may be beneficial to look at why the project failed and why picking an electronic health platform that better suites these areas will help you.
Trust
Consumers did not trust Google to handle their personal data, especially health data. Some complaints were that Google may have had ulterior motives for collecting health data.
Also, unless patients have a chronic or serious health issue, they only use personal health records very sporadically, oftentimes supplied by the physician or health plan. By the time many healthy patients have another occasion to use a PHR after it's been set up, they probably have forgotten they even started a record and decide not to continue using the system.
Lack of Provider Relationships
There weren't enough third-party sources allowing patient data to be imported to Google Health. Google Health lacked relationships with big labs so consumers weren't able to access their test results, which is one of the key attractions that often get patients using PHRs.
One former Microsoft executive: Dave Chase, founder of Microsoft's health business and now CEO at Avado, wrote for TechCrunch: "As much as there's a massive consumer-empowerment movement, in order to get ongoing and broad adoption of something in healthcare, one needs to lead with the clinicians. Take a look at ZocDoc, for example. They are having success with appointment scheduling by leading with doctors/dentists who then, in turn, bring in their patients. Without provider adoption first, they would have had limited success with consumers."
User Experience
While the user interface for Google Health received praise, the process for bringing data into Google Health wasn't simple. The patient didn't always get reliable information transferred to them. Many people didn't take the time needed to update the details of their healthcare. Also, the information complexity became too complicated for most people to maintain on their own without professional help.
John Moore of Chilmark Research hit on the biggest reason of all: It didn't solve any pressing problems for consumers. "Can it help them better manage their health and/or the health of a loved one? Will it help them make appointments? Will it saved them money on their health insurance bill, their next doctor visit? Can it help them automatically get a prescription refill? These are the basics that the vast majority of consumers want addressed first, and Google Health was unable to deliver on any of these."
Find the right EMR system for your Practice
Record Nations works to help make sure transferring to an organized document management system is seamless. We specialize in helping you find a contractor that's right for your businesses to help you get organized, store, and scan documents.
If you are interested in learning more about the document management services that we can provide, fill out the form to the right, or give us a call at (866) 385-3706.