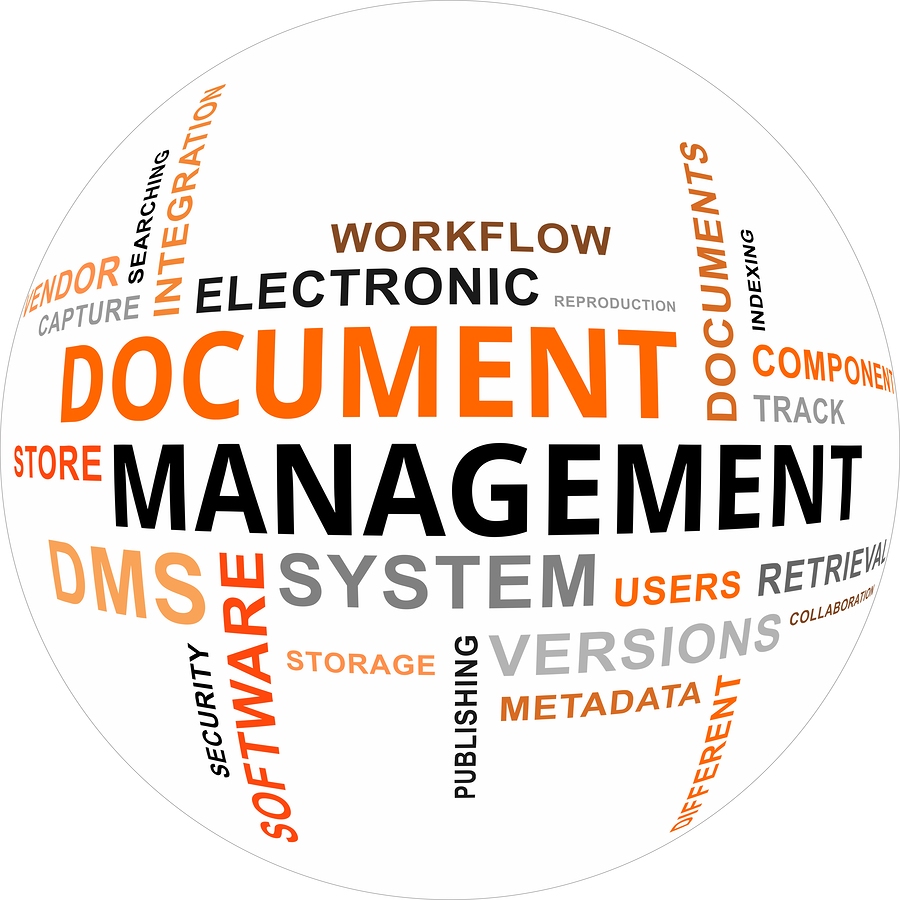 There's a lot of advantages to moving from a paper-based document management system to an document management system, or DMS.  Investing in this system will make your files easier to use, share and recover in case of a natural disaster.
We've discussed some of the advantages of an EDMS here, but more than anything, you need to consider what to do in the interim, where you might have to link your paper and electronic records.
Here are some case studies from a couple different sources to help provide some insight on how to implement an EDMS for your company. Click on the links to read more!
SlideShare summary of implementing a DMS for the Brystol-Myers Squib Company.
The paper discusses the issues of constructing complex document management systems in their interaction with the information systems of company product, catalogs and other types of electronic documents.
Remember that not all document management systems are created equally. Be sure to do the proper research for your business to figure out which system will work best for your needs and requirements.
Choose your DMS Wisely…
Before choosing an DMS vendor, it's important to take the time to look at several options. It is useful to practice on each one of the packages.
Don't just watch the sales person do a demonstration- set up a practice database and perform the functions that each employee will have to perform.
Be sure to always check to make sure you can export your documents in the future. This will prevent the company from being "locked in" to a single vendor if needs change.
If you'd like to learn more about purchasing an DMS, check out our Buyer's Guide here!
Get Free Quotes on Document Management Systems Today!
Record Nations can help you find the document management system that fits your company's requirements.  Our experts will guide you through the process from choosing the system to deciding what fields need to be indexed and searchable.
To get started, fill out the form to the right, or give us a call at (866) 385-3706.  Within minutes of receiving your request, you will have free quotes from experts in your area that can help you.