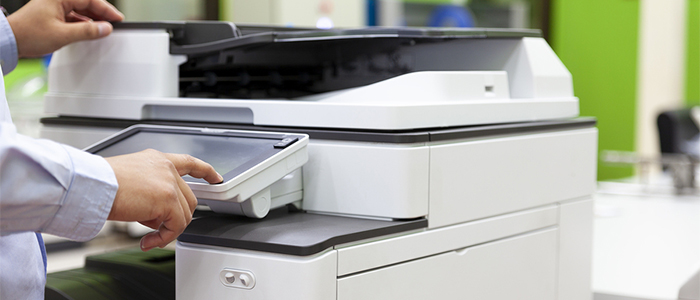 There are many benefits when you scan patient charts. Not only can this help your practice's performance, but it is also great for creating a strong relationship with patients.
As a practice, one of the main goals is to create strong relationships with their patients. This helps to facilitate better communication and patient care. Additionally, it's important to seek more efficient methods of conduct.
Why Scan Patient Charts?
There's a wide variety of benefits when you scan patient charts. This ranges from saving time and improving productivity to freeing up extra space for more productive purposes.
However, the true value of implementing a digital system is the ability to simplify many time-consuming and tedious tasks that come with paper-based patient charts.
What Digital Medical Charts Can Do
Indexing & Organizing
While paper storage may also be organized, it will take more time. As patient charts are integrated with an EHR, they're indexed and organized in the new system. Digital medical charts can be easily organized by things like name or date of birth.
Searchable & Editable Charts
Optical Character Recognition (OCR) is applied during the scanning process so the new digital images can be edited. Additionally, your patient charts can be searched like any other electronic file by the way you index them.
Multiple File Formats
A wide range of different medical file formats can be scanned and taken paperless, including X-ray images as well as film. This can also include items such as forms, photos, EKGs, lab results, and more.
Steps & Best Practices For Scanning Medical Records
Preparations
Scanning
Indexing & Integrating
Shredding Old Copies
Preparations
Before scanning, there are a few things to take care of first. The first step is scheduling your service and preparing your documents for the scanning process. This includes removing all staples, paper clips, and similar fasteners as well as fixing ripped or torn files.
Scanning
Once your scanning day comes, the provider will either come to scan patient charts on-site or pick them up to scan at a secure offsite facility.
As files convert, OCR is applied to make new digital charts editable. After scanning, files are reviewable, and poor-quality images are flagged to be scanned again.
Indexing & Integrating
Before uploading, your medical charts are first indexed by categories you choose, including patient name, date of birth, document type, list dates, tests, and ID number. Accordingly, you can use these filters to re-sort records and search for different files.
After scanning your patient charts, they can be integrated with an EHR system. This will help with managing them and keep you in compliance with HIPAA and retention guidelines.
Shredding Old Copies
To safely dispose of old patient charts after scanning and to keep your practice in compliance with HIPAA, it's important to shred them when their retention period is up.
Scanning providers usually have their own equipment or they partner with a secure shredding company to shred your paper copies as the final part of the process. Providers give a formal certificate of destruction with information to take security a step further. This information includes the date of destruction as well as the location, chain of custody, and proof of compliance.
The Benefits of Scanning Patient Charts

Save Time for Patient Care
Boost Productivity and Cut Costs
Save Valuable Real Estate
Simplify Data Backups
Reduce Errors Caused by Handwriting
Save Time for Patient Care
By adopting a paperless system, you can reduce the time needed to file and refile medical records. In turn, this allows you to spend more time with your patient. This could lead to more informed and personalized care, reducing the risk of medical errors.
In addition, your patients will be able to take a more active role in managing their health by being able to review test results, track progress, and communicate with their healthcare providers more easily.
Boost Productivity and Cut Costs
Similar to the benefits of saving time, scanning patient charts helps speed up workflow to boost productivity. It simplifies basic tasks like looking for and refiling documents as you can search for your medical charts with a simple keyword search. You will also be able to streamline administrative tasks such as appointment scheduling, billing, and claims processing.
In addition to improving productivity, digital patient charts can lead to cost savings in reduced paperwork, lower administrative overhead, and fewer medical errors. They can help identify cost-effective treatment options and reduce the need for redundant tests.
Save Valuable Real Estate
Scanning patient charts clears out the large amount of space that was previously for storage. In turn, it creates a new opportunity to use it for more productive purposes, including adding more room for patient care.
Simplify Data Backups
Using an EHR system to manage electronic medical charts, backup systems can automatically and regularly back up data.
Internet-based storage systems can also be used to back up medical records to the cloud.
Reduce Errors Caused by Handwriting
Paper patient charts require information to be written down. This can lead to potentially mixing up what it says if the handwriting is messy. Digital medical charts are easy to read, minimizing legibility issues and transcription errors.
Looking to Scan Your Medical Charts?
Join Children's Medical Center, Kaiser Permanente, and countless others in the healthcare community that have implemented a system for paperless patient charts. Make the switch to an online system and take the first step towards modernizing your healthcare practice. Contact Record Nations today!
We partner with secure and reliable scanning providers across the nation. To get started, simply fill out our form, give us a call at (866) 385-3706, or reach out to us through our live chat. Get a free, no-obligation quote from providers near you and digitize your medical records for a smarter, more efficient future in healthcare