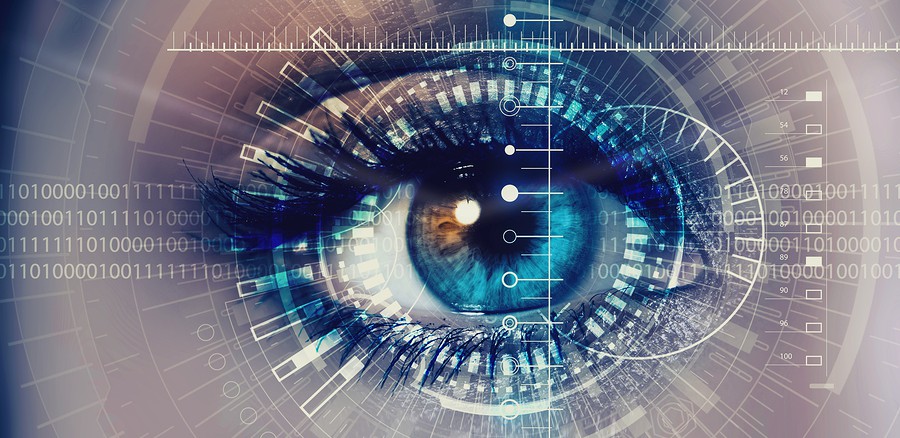 With the rapid acceleration of technologies and their potential for both storing and transferring mass amounts of information, there are many new threats and insecurities to proprietary and personal information than ever before.
Although anyone watching the email scandal of the 2016 US election or the recent headlines of company-after-company falling victim to malicious hacking attacks and data breaches will be certainly aware of these new online threats leaders and businesses are now facing, many people are also now turning to the threats against their own information.
Here, we take a more magnified lens to explore what exactly is the personal information identity thieves search for and value most—looking not only at the finer details of the personally identifiable information they hunt, but also how secure storage systems and strategies for managing accounts and passwords can help to protect yourself from the threat of identity theft
High-Risk Information Identity Thieves Are Targeting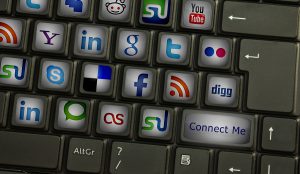 While initial acknowledgement of a problem is a step in the right direction, people will once again be stopped short of security after bumping into a single question: how does one actually protect their personal information from identity thieves?
To understand how one can prevent the possibility of their personal information being stolen, this requires a mechanic's approach—taking a closer look at your information from under the hood in order to get an idea of what exactly identity thieves are searching for.
To help you identify what personally identifiable information (PII) is at the the greatest risk of coming into the crosshairs of identity thieves, the following is a list of high-risk information and sources that identity thieves primarily target:
Full name
Address
Email Address
Date of Birth
Birthplace
Phone Number
Credit Card or Bank Account Numbers
Driver's License
On the other hand however, there are several other personal information concerns people often raise questions about, but in the end ultimately don't require as much extra attention, such as:
Employee Background Check Before Hiring – With incremental encryption systems implemented to create increasing levels of access, use of highly sensitive information can be limited to only those who absolutely need it or can be trusted without question. This may provide more surefire protection than looking at past employee histories, which can be potentially misleading.
Credit Card Strip Skimming and Theft – In the past, occasional reports would emerge on the threat of an identity thief walking past with an electronic receiver to pick up RFID radio waves from credit cards with just magnetic strips. Even then, security experts call this threat overblown considering the effort required by thieves for a single victim compared to online. Furthermore, EMV chip cards have been rolled out by banks almost universally, which provide safe register transactions and emit no radio waves.
Beating Identity Thieves: A Good Information Defense Is the Best Offense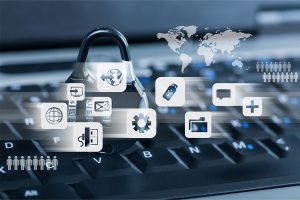 With the primary information targets of identity thieves in mind, several strongholds of personal information that now especially need protection are a person's accounts and media devices:
Electronic Media and Devices
When it comes to document management systems, cloud storage platforms, and other digital documents and information stored electronically, it's essential these items are protected throughout their entire period of use and right up to the moment they're disposed.
Given the number of recent data breaches and thefts of PII at major companies due to lack of encryption for their storage systems, proactive businesses and individuals alike can secure documents on their computers and media devices using encryption systems, which require password-protected encryption keys in order to access the documents or system.
Encryption systems and keys can provide great options for securing vast amounts of sensitive proprietary or personal information—adding a wall of extra security which can be bolstered with incremental encryption levels to further limit access to sensitive records.
Despite this protection, however, be sure not to forget when a day comes for you to trade your device in or throw it out that you also properly secure discarded personal information as well. While the device or media may be formatted with all information it contained deleted, identity thieves can still get to it.
Using sophisticated software, an identity thief can take a disposed electronic which at any point contained information or copies stored to a hard drive and recover the information, making it essential to also ensure PII is protected throughout its disposal using hard drive shredding and electronic media destruction services as well.
Accounts and Passwords
Social media, entertainment, retail and financial accounts all contain countless amounts of sensitive personal information, and passwords are the key to unlock access to all that potentially damaging information if used against you.
Using weak, easy-to-guess passwords and making a habit of password reuse can also multiply this risk and potential impact, as a stolen password on a Twitter account could eventually lead identity thieves to other gold mines of sensitive personal information found in your banking or transaction-based accounts.
Searching for Secure Storage Options? Protect Your Personal Information Insecurities with Record Nations!
With the constantly growing amount of information and places to find it online today, the number of digital threats to proprietary and personal is also constantly adapting, expanding, and growing as well—making it essential you identify and in turn protect your greatest informational insecurities to prevent disaster.
At Record Nations, we work with a nationwide network of top providers in secure document storage services as well as partners in proper electronics destruction, all working together to ensure your sensitive proprietary and personal information is always protected from it's initial creation and all the way up to the moment of its destruction.
To get a free estimate on any of our available services or to learn more, just give us a call today at (866) 385-3706, or simply fill out the form at the right of your screen to get free document storage quotes from qualified providers in your area.
Additional Information Protection Resources
Learn more about how the online world looks through the lens of hackers in this in-depth white paper. From the information hackers target to their strategies for stealing it, get the breakdown on the best practices for ensuring personal information and documents are securely managed here.
Users typically go about your business online without much thought to the personal information they expose. Whether it's posting photos, making downloads, or signing up for a new account, there are less-than-friendly hackers also on the watch for the common mistakes people frequently make as they browse. Learn more about the top online mistakes you're making and how they impact you here.