The Health Information Technology for Economic Clinical Health Act (HITECH) introduced the concept of "meaningful use" to promote more useful and patient-centric utilization of electronic health records (EHR). When a practitioner meets the requirements for meaningful use, they will not be subject to certain penalties.
The HITECH Act introduced an incentive program to encourage medical professionals to adopt EHR practices that positively affected the care of their patients. It also introduced a set of minimum standards for how patient information should be exchanged in the different relationships that exist between healthcare providers, insurers, and patients.
To encourage adoption of this new concept, practitioners were initially offered reimbursements when they "meaningfully used" their EHR systems.
How the Incentives Work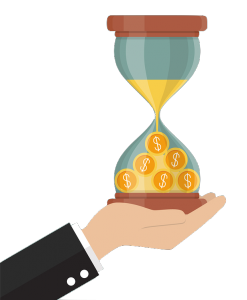 Eligible providers that started participating in any year between 2011 and 2014 recieved an incentive payment when their use of an EHR met certain standards. The maximum payment was $44,000 over five consecutive years.
Starting in 2015, however, the incentive payments were replaced with penalties in the form of negative payment adjustments, ranging from 1%–5%, to the providers' or hospitals' Medicare or Medicaid reimbursements. Meaningful use is now required to avoid these negative adjustments.
How Do I Achieve Meaningful Use?
According to the Centers for Medicare and Medicaid Services (CMS), there is meaningful use when an eligible provider meets all 15 core objectives of the program and at least 5 out of 10 "menu" objectives. Providers must also report on several Clinical Quality Measures (CQMs), which have no set thresholds.
What are the 15 Core Objectives?
In the following table, we've put together a summary of each core objective and how you can meet it. Keep in mind that some objectives are excluded from meaningful use if certain criteria are met. Entries with an asterisk (*) have one of these exclusions.
Objective
Requirements
Computerized provider order entry (CPOE)*
For at least 30% of your patients with a medication listed in the EHR, you or a licensed staff person must use the EHR's CPOE module to enter medication orders. This is not necessary if you write fewer than 100 prescriptions during the 90 day reporting period.
Drug-Drug & Drug-Allergy Checks
You must enable the drug-drug and drug-allergy checking feature in your EHR.
Maintain Up-to-Date Problem List of Diagnoses
More than 80% of patients must have an EHR entry about current diagnoses, or a note that there is no problem at the time.
E-Prescriptions (eRx)*
More than 40% of the prescriptions you write must be sent electronically through your EHR. This is not necessary if you write fewer than 100 prescriptions during the reporting period.
Maintain Active Medication List
More than 80% of your patients must have an EHR entry about current medications, or a note indicating they are not taking any at the time.
Maintain Active Medication Allergy List
More than 80% of your patients must have an EHR entry about current medication allergies, or a note indicating they do not have any.
Record Demographics
More than half of your patients must have their preferred language, gender, race, ethnicity, and date of birth recorded in your EHR.
Record and Chart Changes in Vital Signs*
For more than half of your patients, you must record the heigh, weight, and blood pressure in your EHR. This is not necessary if none of your patients are 2 years or older, or you don't believe these vital signs are relevant to the scope of your practice.
Record Smoking Status for Patients 13+
For more than half of your patients over 13, smoking status is recorded in the EHR.
Report Ambulatory Clinical Quality Measures
These measures are set by CMS and do not have specific thresholds.
Implement Clinical Decision Support
EHRs have the ability to issue an alert when they encounter patients with certain diagnoses or treatments. This objective requires setting at least one of those alerts that makes sense for your practice.
Provide Patients with an Electronic Copy of Their Health Information*
More than half of all patients who request an electronic copy of their records must receive them in a timely fashion. This does not apply if none of your patients request electronic copies.
Provide Clinical Summaries for Each Office Visit*
For more than half of your office visits, patients must receive a clinical summary within 3 days of the visit. This does not apply if you do not conduct any office visits.
Capability of exchanging Key Clinical Information
To meet this objective, you only need to test the electronic transfer feature of your EHR. You will meet this objective even if the test fails.
Protect Electronic Health Information
Your electronic records management must meet the same HIPAA requirements as your paper records. Conducting a security review and correcting any issues that could make patient information vulnerable meets this objective.
This table is a summary of information provided by CMS and is not intended to be legal advice.
What are the 10 Menu Objectives?
Remember there are also the menu objectives you must meet. These additional objectives include the following:
Submit electronic data to immunization registries
Submit electronic syndromic surveillance data to public health agencies
Drug formulary checks
Incorporate clinical lab-test results
Generate lists of patients by specific conditions
Send reminders to patients for preventative or follow-up care
Patient-specific education resources
Electronic access to health information for patients
Medication reconciliation
Summary of care record for transitions of care
The first two on this list are a part of the Public Health List. You must complete at least one of these. The others may be chosen based on what makes the most sense for your practice.
Need to Implement Your Own Certified EHR System?
Record Nations has you covered. We can help you select the right EHR system for your practice and handle finding a secure scanner for converting your paper records to a digital through our network of scanning providers. To get started, fill out the form on the right or give us a call at (866) 385-3706 for a free no-obligation quote from service providers in your area.