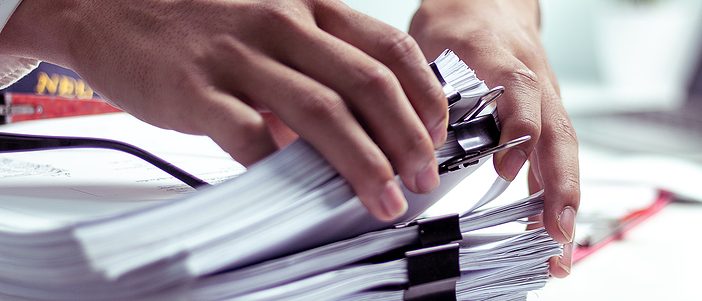 Businesses collect data on a daily basis. Whether it's business, employee, or customer information, it's important to keep this data secure. While there are many compliance laws surrounding privacy, FACTA specifically covers customer data.
The Fair and Accurate Credit Transactions Act, FACTA, was enacted in 2003 by the Federal Trade Commission (FTC). This act requires all businesses to protect and dispose of sensitive and personal information that has been collected from customers.
FACTA helps reduce the risk of identity theft and consumer fraud because it ensures proper handling and disposal methods. It's important for businesses to properly handle customer data to prevent noncompliance penalties and other legal actions.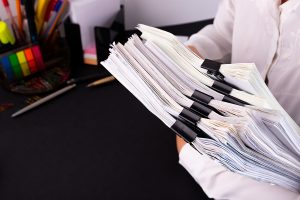 Penalties for FACTA Noncompliance
When it comes to consumer privacy, it's critical to keep the data safe to avoid any noncompliance penalties and fines. Penalties can impact your business' image as well as financially:
Federal Enforcements: Up to $2,500 per violation
State Enforcements: Up to $1,000 per violation
Civil Liabilities: Up to $1,000 and full recovery from all statutory damages for each consumer affected
Class Action Lawsuits: Up to $1,000 for each consumer affected—meaning ups to $1,000,000 for 1,000 consumers—plus courthouse decisions
Tips for Preventing FACTA Noncompliance
Because there is a lot of information and requirements for maintaining FACTA, it's helpful to walk through a list of questions to ensure you're compliant. Afterwards, you can make the necessary adjustments to uphold compliance or initiate certain policies.
Does your company have written policies and procedures in place that detail how documents are maintained and shredded?
Do you have regularly scheduled shredding occurring on a consistent basis?
Is document storage and shredding covered in your company handbook?
Does your business offer regular training in regards to storage and shredding of documents for all personnel?
Does your company have a plan in place for electronic media destruction? FACTA's rules apply to magnetic media (floppy disks, CDs, DVDs, hard drives, etc.), so all businesses need to include any of these that might contain sensitive and personal information in their shredding management plan.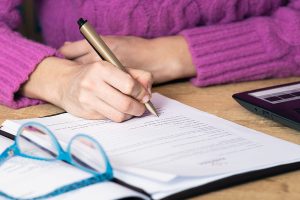 These questions help businesses walk through compliance and expose opportunities for new policies and implementations. Moreover, it's critical to uphold FACTA compliance, and your company should take the necessary steps to avoid any penalties and fines.
Need Help with Records Management? We Can Help
A records management service helps the process of understanding and caring for your records. It can be difficult to navigate the information surrounding FACTA compliance and records management. If you need assistance with your records, we have a network of providers which can help.
Start the process by filling out the form to the right, using the live chat button, or giving us a call at (866) 385-3706. Afterwards, you'll receive quotes from top professionals in your area, and you can choose the best one for you.