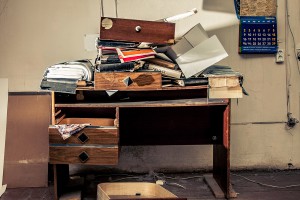 From small local businesses to large corporations, there are certain records that must be maintained. A loss or breach of your information could result in severe consequences to your business.
Thinking about the number and types of documents a business is required to keep track of can become quite the headache.
Company licenses, policies, certifications, property documents, employee files, client information, business transactions—the list goes on and on.
As a business owner, you have a lot on your plate. Finding the time to manage all of this is probably the last thing on your mind. Your documents are such a vital aspect to the future of your company. Therefore, finding who to trust with maintaining them is a big decision.
For some companies, the paper filing system is the most practical solution. However, as your business starts to grow, so will the amount of paperwork that you need to maintain. At some point, all of that paperwork will start to take over your office. Hence, you'll then need a better solution.
So why not now? What if there was a way to manage your records without taking any time out of your already busy day? What if you could get rid of the mess of paperwork in your office? Would you still be able to access any of the information you may need?
Maintaining Your Records—What Are the Options?


Implementing a more efficient way to manage your important business documents is a step in the right direction towards your company's growth.
But how do you know which system is best for your business? Here's a breakdown of the available options there are to choose from:
Only you know your company better than anyone else. It's up to you to decide which system is right for your business. For further questions or for more information, Record Nations is just a call or click away!
Contact Us for Your Free, No-Obligation Quote on a Document Management Services Today!
If you're trying to find a better way to maintain your important business records, Record Nations can help to find the right solution for you. We can help you get rid of the paperwork filling up your business space while providing you with better options for organizing and accessing your information.
To get connected with records maintenance contractors in your area, just fill out the form to the right or give us a call at (866) 385-3706. Within minutes you'll receive personalized quotes from the best management companies to suit your business's needs.