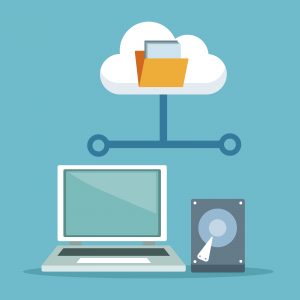 When it comes to backing up data, there are two types of people: those who regularly backup their files and those who will learn to backup their files following an episode of data loss. Businesses and organizations lacking a thorough backup plan are susceptible to losing valuable data that can cost months of work and capital to recover.
Backing up data can be done in a multitude of ways, each with its own design features that can be advantageous to the ever-changing needs of various industries. Options range from  tape and disk storage to cloud storage to offsite physical storage.
Another consideration is the amount of data backup you need. Four of the more common ways of data backup are outlined in the table below.
| | | | | |
| --- | --- | --- | --- | --- |
| Backup Type | Data Backed Up | Backup Time | Restore Time | Storage Space |
| Full Backup | All Data | Slowest | Fast | High |
| Incremental Backup | Only new/modified files/ folders | Fast | Moderate | Lowest |
| Differential Backup | All data since last full | Moderate | Fast | Moderate |
| Mirror Backup | Only new/modified files/folders | Fastest | Fastest | Highest |
Full Data Backup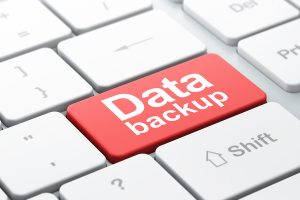 Full data backup is the recreating a complete copy of all the data in your database. Full data backups are extremely useful because they are, by definition, able to fully recover all information if there is any data loss at any scale.
The only drawback with a full data backup is the amount of data that must be managed. It can take a long time to perform a full backup, and keeping a full backup means doubling your overall storage capacities. Depending on the size of your database, recovery can take hours or even days.
Incremental Data Backup
Incremental data backup only backs up new or modified files from the point at which the last full or differential data backup was performed. This model differs from a full backup which keeps an entire copy of your database.
The advantage of incremental data backup is the speed in which the backup is executed along with taking much less storage space than a full backup. The downfall is that when you are restoring information, each incremental backup needs to be processed separately. This can take more time than in a full backup but is still easily manageable.
Differential Data Backup
With the differential data backups, all files that have changed since the last full backup are stored. While similar to the incremental data backup process, the differential data backup takes just a moderate amount of time for backup and storage, limiting the restore times to be very short
A downfall of the differential backup is that the storage needed can grow to a larger size than the original, full backup..
Mirror Data Backup
Mirror data backups are very similar to full backups with the exception that the files are not zip compressed. Mirror backups can also be password protected and be accessed via tools like Windows Explorer.
Mirror data backups provide advantages in that they are the fastest in backup and restore time. However, they also provide disadvantages as they take up the most storage space on servers.
Each type of backup has its pros and cons that users can choose from to decide what best fits their business needs. The truth about data backup is that each situation should have a custom data backup plan. Some businesses need to have an emphasis on rapid restoration while others require more emphasis on limiting storage space to save costs in the short term.
Ways to Store Your Documents and Data
Offsite Storage
Most organizations with a history of using paper files inevitably choose offsite storage to keep all their physical documents and files safe and protected. Filing cabinets and storage rooms in the office not only take up valuable space that can be better utilized for more productive means, but you also run the risk of internal data theft and loss of files in the case of natural disasters.
Offsite storage facilities ensure security with 24 hour surveillance and guards on duty. The longevity of your files are also kept in mind using climate-controlled environments suitable for all types of document formats.
On-Site Data Storage
Storing company data on-site comes with many advantages, but none more so than security. With all your documents and other important files stored on a in-house server, such as an electronic document management system, you have direct connection to your data. Even without internet, anyone on your internal network can access data as needed.
Storing Data on the Cloud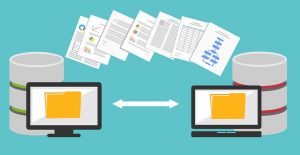 Cloud storage is quickly becoming the most popular way to store important files due to its versatility and convenience. If you have internet access, then you will have access to all your files as well. With updates that are reflected in real time and encrypted servers keeping your data secure, the offsite servers used to house your data on the cloud make it the clear choice for companies looking to future-proof their document management.
Get Free Quotes on Data Backup Today!
Record Nations provides document and data management services via a network of highly specialized partners nationwide. We have over 20 years of experience in document and data management services. If you would like a custom quote for your data backup or storage needs give us a call at (866) 385-3706 or fill out the form to the right.
Last updated 9/20/2017