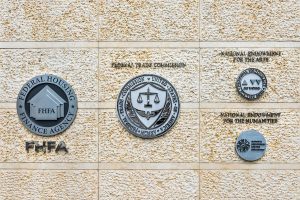 Enacted in 2003 by the Federal Trade Commission (FTC), FACTA states that the Fair and Accurate Credit Transactions Act, or FACTA, requires that all businesses, regardless of size or industry, protect and dispose of sensitive and personal data they collect about their customer.
These provisions have been "designed to prevent and mitigate identity theft, including a section that enables consumers to place fraud alerts in their credit files, as well as other enhancements to the Fair Credit Reporting Act." (ftc.gov).
Are you FACTA compliant? The FTC doesn't discriminate based on the size of your business. If you aren't compliant with FACTA, you're breaking the law.
Ask Yourself These Questions to Determine If You Are FACTA Compliant
Does your company have written policies and procedures in place that detail how documents are maintained and shredded?
Do you have regularly scheduled shredding occurring on a consistent basis?
Is document storage and shredding covered in your company handbook?
Does your business offer regular training in regards to storage and shredding of documents for all personnel?
Does your company have a plan in place for electronic media destruction? FACTA's rules apply to magnetic media (floppy disks, CDs, DVDs, hard drives, etc.), so all businesses need to include any of these that might contain sensitive and personal information in their shredding management plan.
These questions are some of the guidelines to help your business become FACTA compliant—but it's just a start. Implement a solid document management plan and take the proper steps to protect your business and your customers. For current rulings and more information on the Fair and Accurate Credit Transactions Act, please visit the Federal Trade Commission.
Get Free Quotes on Document Management Services Today!
With companies held responsible for the proper storage, maintenance and disposal of employee records and sensitive information, it can be extremely beneficial to utilize a service provider to help manage you documents.
Our professionals have been in the business for years and know the best practices for records storage and disposal techniques. Call us today at (866) 385-3706 or fill out the form on the right for free quotes on your project.