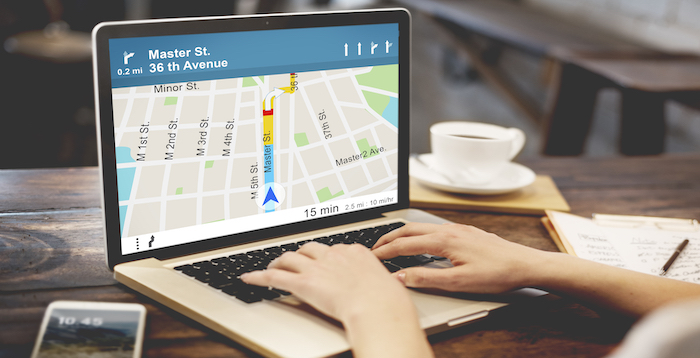 When you need your documents scanned and don't have time to do it yourself or hire a service, using local walk-in scanning locations can provide a perfect alternative for quickly finding nearby scanning.
In this video and transcript below learn more about where and how to find nearby scanning services, including what is walk-in scanning and how much it costs, a step-by-step guide to finding your closest location, how to prepare for walk-in scanning, and how the process works.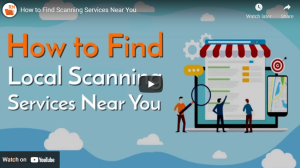 Where to Find Nearby Scanning Services
When you have too many files to scan yourself but not enough to schedule a large-scale service, walk-in scanning is the solution.
Retail scanning locations provide a fast and inexpensive way to scan, and with locations scatted across the country and in most major cities, walk-in scanning is always easy to find.
What Is Walk-In Scanning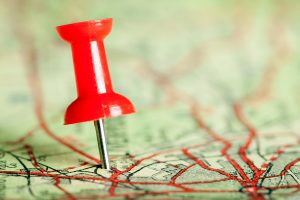 Just like it sounds, with walk-in scanning you can simply stop by and have you documents scanned on the spot.
When you come in your pages are run through high-volume scanners, making most projects fast enough to finish while you wait. Once the scanning is complete your new digital copies are returned on thumb drives or CDs.
How Much Is Walk-In Scanning
Walk-in scanning works as a price per page service, and on average document scanning costs between 7–12 cents per page scanned.
Despite that though, it's important to keep in mind that scanning prices can vary from location to location.
How to Find Your Nearest Walk-In Scanning Location
Here's a quick outline for how to use our walk-in services:
Getting Started
Click the locations link in our main navigation:

Selecting Your Location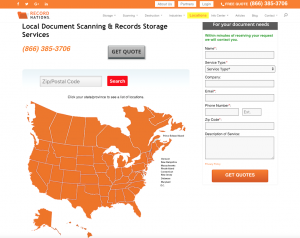 This will take you to our main walk-in directory page. You can start your search for a drop off location near you or request a quote immediately.
There are two options you can use to find the location nearest you:
Use the zip code search tool to find drop off locations in a more specific area
Click on any of the states on the map to visually search for walk-in locations in states and cities
Narrowing Your Search Down
Once you enter in your information, you'll see this page. It gives you the locations that are closest to you. Click on 'Visit Site' to see the individual pages.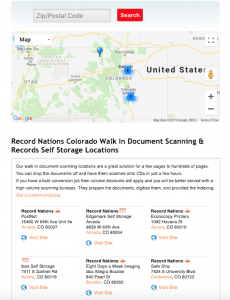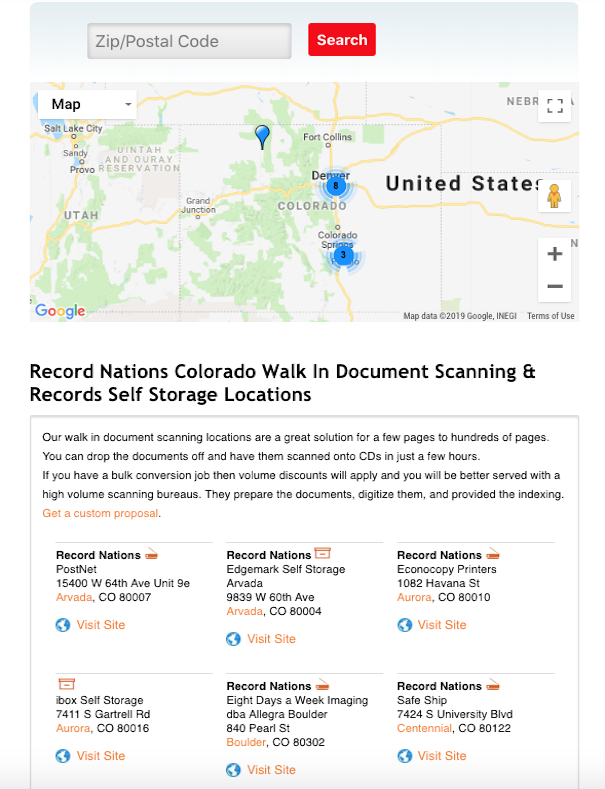 Finding Location Details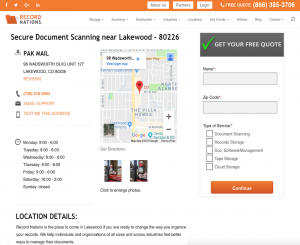 Here's the location page. Now that you've selected a location, this page will provide information such as:
Address
Phone & email contact information
Reviews
Map
Location hours
"Text me this address" tool
Getting nearby scanning services that simple. If you have questions, you can always give us a call at (866) 385-3706.
Walk-In Preparation Tips
If you're planning on bringing in documents to one of our nationwide locations, here's a few tips to make sure your scanning goes smoothly:
Know How Much You Have to Scan
Walk-in is a price per page service, and to get a good estimate for a project's cost you need to calculate how much you have to scan. On average a standard file box holds 2,000–2,500 pages.
Be Sure to Remove All Bindings
If multiple sheets are connected, scans may not capture parts of the page that are in shadow or can't be pressed fully on the scanner. To ensure you get the full image be sure to remove staples, paper clips, and other bindings.
Organize Records by Retention Periods
It's important to be able to still maintain your record retention tracking after making a digital transition. Before scanning, organize and label boxes based on their retention times.
Fix Folded Corners and Crumpled Files
Like removing bindings, it's important to smooth folded corners and wrinkled documents to be sure that you're capturing the full image of the files you scan.
The Walk-In Scanning Process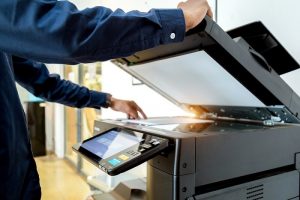 When you bring in your document to a walk-in location there's typically a 4 step scanning process:
1. When you bring in your files for scanning the number of pages is first calculated and you're given a project price.
2. Next the files are scanned and digitized using high-volume scanners capable of handling over 100 pages per minute.
3. During scanning tools like optical character recognition (OCR) can be implemented for files you plan to use and edit after they're scanned.
4. Finally, once your scanning project is complete your new digital copies are returned on a thumb drive, CD, or other storage device.
In Need of Nearby Scanning Services?
Record Nations specializes in helping you find the right scanning services for your needs no matter what size project you have. To have our experts help your figure out the best solution for your project, fill out the form or give us a call at (866) 385-3706.