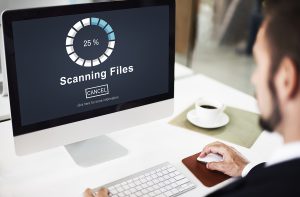 Running your business on paper has become outdated and inefficient in today's instant world. Scanning services transform your messy pile of documents into an organized archive of digital files. Going digital means you will no longer have to spend unnecessary time completing administrative tasks; making better use of your time and enabling you to respond quickly to customers and important projects. 
Record Nations can help you convert documents, microfilm, maps, and more. Our services simplify the scanning process to make the transition painless and stress-free. Whether you would like to reduce your storage needs, increase accessibility to your data, or improve customer service; we are confident that we have solutions for you
How can Scanning Benefit Businesses?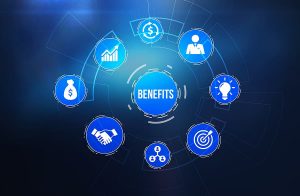 Businesses are always looking for ways to reduce costs and maximize productivity. An easy way to accomplish this is by converting to a digital system for your documents and data. Record Nations will can quickly and efficiently convert your documents to give you quick access and organization. 
Control Costs
Scanning saves you money by reducing your need for physical storage. You will be able to use you space more effectively than just housing filing cabinets. You will also cut costs related to printing and mailing documents.
Prevent Data Loss
Digital files protect your information from theft, loss, and damages. Backup files ensure that your business will be able to restore its information in the event of a fire, flood, or other disaster. A smart business continuity plan should always include scanning to digitize important documents and information. 
Improve Security
Digital files allow you to store your information in a secured database. You will be able to restrict access, set passwords, and use encryption to protect your private information. The ability to monitor specific files and track all system activity will prevent your data from falling into the wrong hands.  
Increase Efficiency
Searching for a paper copy of a document is frustrating and time consuming. Electronic documents can be found instantly with keyword search capabilities. Don't waste valuable time rummaging through papers, respond to customers and collaborate with your team quickly and effectively with digital documents. 
Stay Competitive & Compliant
Scanning services will help you fulfill regulatory and legal requirements, as well as met the needs of your customers. Instant access to your information helps your respond quickly and stay ahead of the competition. 
Would Your Business Benefit?
Different industries have different standards for record handling. All industries can benefit from a more streamlined, secure system. Find your industry below to learn more about how scanning can benefit your organization.
Scanning Service Options
Record Nations offers a wide range of scanning service options to meet your needs. We will convert your documents while carefully preserving your privacy. Our scanning providers are local, trusted, and secure. 
Create clear, consistent digital copies of your business documents with document scanning services. Your files will be indexed and stored for quick retrieval and easy access.
Digital patient records improve patient care, doctor communication, and security. Maintain compliance and optimize your records system with scanning and an Electronic Medical Records System.
Convert oversized maps, drawings, and schematics with large format scanning. Improve accuracy and response time by allowing your team will be access, edit, and share a single document. 
We offer affordable conversion for microfiche and microfilm rolls. We accept 16 or 35 mm rolls in any format. You information will be reformed into readable and searchable digital files
Digital conversion makes it easier to handle, transfer, and file all of your legal documents. You will be able to better protect your clients and have quick access to accurate, updated files. 
Get Free Quotes on Scanning Services with Record Nations
Record Nations is here to assist businesses of all kinds with the transition to a digital system. Our scanning services are secure, confidential, and cost-effective. Give us a call at (866) 385-3706, or fill out the form on this page to request free quotes on scanning services from a provider near you.