Scanning Solutions For Efficient Paper-to-Digital Conversion
Running your business on paper has become outdated and inefficient in today's instant world. Scanning services transform your messy pile of documents into an organized archive of digital files. Going digital means you will no longer have to spend unnecessary time completing administrative tasks, searching for files, or having to print multiple copies for your team.
Digital files can be searched and edited with a simple keyword search. You will be able to take your information anywhere, making it more accessible to remote employees as well. Your business will be able to achieve its goals faster than ever before.
Record Nations can help you convert documents, microfilm, maps, blueprints, and more. Our services simplify the scanning process to make the transition painless, compliant, and stress-free. Whether you would like to reduce your storage needs, increase accessibility to your data, or improve customer service; we are confident that we have a scanning solution for you.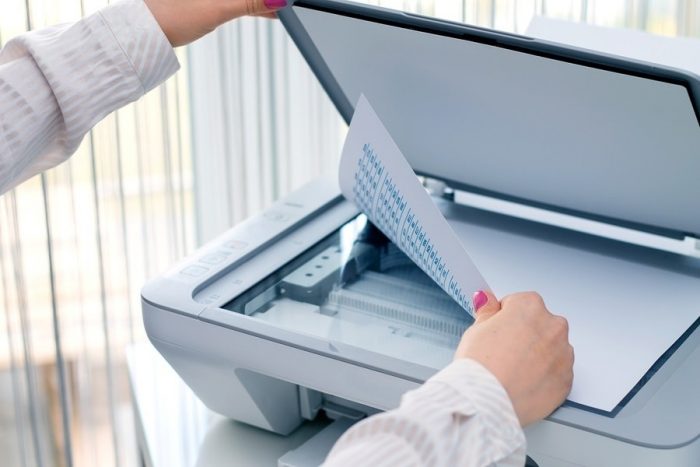 How Do Our Scanning Services Work?
1. Contact Record Nations – Fill out the form or give us a call to get the process started.
2. Receiving A Scanning Project Estimate – We will find the best partner for you depending on your project scope, location, and other criteria. Our partner(s) will reach out and provide their pricing estimate to you directly.
3. Selecting & Scheduling – After selecting the right option for your business and project, it is time to schedule your service with the provider.
4. Preparing the Documents – It is time to gather all of the documents needed for your project. This is also a great opportunity to remove any unnecessary binding or restricting material so the project can move quicker and easier
5. Scanning & Completion – Your scanning time has arrived and the process is now completed. The next steps are to consider storage options, document destruction, and ongoing scanning (day-forward scanning)
Scanning Service FAQs
How secure are your scanning services?
Security level will vary depending on the type of document you need to be scanned, but our service providers prioritize confidentiality and integrity. They are all compliant with state and federal privacy law, such as HIPAA, HITECH, FACTA, and more, and have physical security, restricted access, and encryption, and can securely destroy your documents after scanning if needed.
What types of documents can I scan?
Almost any type of document can be scanned, including paper documents, photographs, slides, medical records, legal documents, financial records, blueprints, and more. We can handle any size, shape, and format you have.
How do I need to prepare my documents for scanning?
In general, documents should be organized in the way you want to index your files digitally and free from any debris or damage. You should also remove staples, paperclips, rubber bands, and other bindings so the scanning process can run smoothly and efficiently.
How long does a scanning service take?
The timing of your scanning project can vary depending on the complexity, quantity, and any specific requests (indexing, redacting, etc.). When you are connected with a provider, they will be able to give you a more in-depth timeline.
How can I edit a scanned document?
When you request for OCR scanning, your documents will be converted to machine-encoded text that can be edited through a PDF.
How does indexing work?
Document indexing is when you associate or tag documents with different "search terms." You will be able to easily search for files using the keywords of your choice. Some examples you can index by are case number, dates, patients' names, invoice number, order numbers, addresses, and more.
See What Our Customers Are Saying
Anthony
St. Petersburg, FL